The pilot is part of Internet of Things Technology (IoT) Research Award being conducted by search giant Google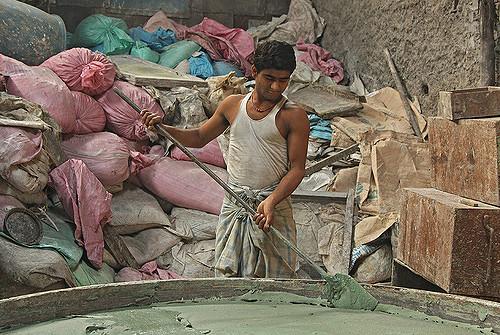 Photo Source: Meena Kadri from Flickr
For commoners, Mumbai's Dharavi is just another slum that inhabits about 1 million people. However, calling it a slum is an understatement considering it is a nucleus of small scale industries.
For students at Industrial Design Centre (IDC) at Indian Institute of Technology-Bombay (IIT-B), these are one million opportunities.
In collaboration with Swansea University in United Kingdom (UK), these students at IIT-B have installed Beacons in over 30 shops in the Dharavi Market, that sell a range of products including leather, wholesale goods, among other things.
The pilot is part of Internet of Things Technology (IoT) Research Award being conducted by search giant Google, which has provided 100 such devices to IIT-B, connecting these shops to a Physical Web. 
Google says that The Physical Web's core value proposition is to enable users to have information at their fingertips no matter their physical context. This information can take the form of a simple static web page to a more robust web application. For instance, imagine a city rent-a-bike service could enable users to sign up on the spot or a large shopping complex that could offer a map to its customers once they are in the premise.
In the context of Dharavi, the beacons will disseminate or transmit signals that will be picked up by nearby smartphones using Bluetooth Low Energy (BLE) technology. When a customer's mobile device will detect the beacon signal, it will read the beacon's identification number (ID) and trigger an action.  
Google announced the Internet of Things Technology (IoT) Research, in February 2016, giving selected students an opportunity to become a part of the collaborative project, headed by professor Matt Jones of Swansea University and professor Anirudha Joshi of IDC.