Cisco's $28 billion acquisition of Splunk gets the industry's attention, given Cisco's historical acquisition challenges.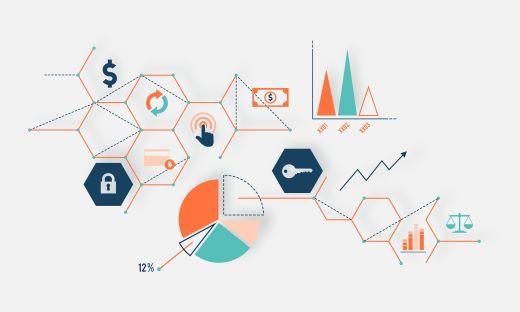 If Cisco's historical challenges with acquisitions persist, competitors like CrowdStrike, Trend Micro, and Palo Alto Networks, boasting robust Extended Detection and Response (XDR) solutions, could find an unexpected advantage
The recent acquisition of San Francisco-based data analysis software company Splunk by networking giant Cisco, at a hefty price of $28 billion in cash, has stirred up a blend of responses within the industry. 
While it is anticipated to be a strategic move with far-reaching implications for both entities and the industry at large, many of Cisco's past acquisition ventures, examples being Flip Video, Linksys which faced challenges post-acquisition and were either discontinued or underwent significant alterations and even Webex, which has notably lost market share to rivals like MS Teams and Zoom — raise a crucial question: Will Splunk's distinctive offerings maintain their appeal and innovation amidst this transition under Cisco's umbrella? The tech community is closely watching to see how this partnership unfolds.
A recent Wall Street Journal article highlights the ambitions of both Splunk, a company with two decades under its belt yet to turn a profit, and Cisco, as they aim to develop AI-enhanced cybersecurity tools. These tools are expected to find hacking threats in real-time, enabling businesses to prevent cyberattacks before they can penetrate their networks. In an interview, Gary Steele, Splunk's CEO, remarked, "Having access to the vast data reservoirs from Cisco's extensive clientele will tremendously bolster Splunk's endeavors." 
Understanding Splunk: Why Cisco is interested
Founded in 2003, Splunk specializes in Security Information and Event Management (SIEM), developing real-time software for searching, monitoring, and analyzing machine-generated data. Splunk's software can provide insights into operational performance, security events, customer behavior, and other essential information to help businesses make informed decisions and improve their operations.
Cisco's decision to acquire Splunk has been influenced by its strategic focus on software, cybersecurity, and AI and cloud technologies growth opportunities. The development will help strengthen Cisco's observability and security portfolio. Cisco believes that integrating Splunk's detect-and-respond AI offerings will improve its position in the cybersecurity landscape and enable it to provide a comprehensive suite of services to its vast security customer base of over 300,000 clients. 
"Security remains a top priority. Our AI-driven security cloud platform has comprehensive capabilities across the network, endpoint, and the cloud, helping to simplify security management while increasing efficacy. Our new technologies like XDR, multi-cloud defense, and cloud-secure access, a secure service edge solution, are seeing rapid early adoption," said Chuck Robbins, Chairman and CEO of Cisco, during the Q4 2023 earnings call earlier in the year.
On the other hand, Splunk has seen substantial customer expansion recently due to its new product portfolio designed to meet the dynamic digital environment of large-scale enterprises. Splunk also boasts strong relationships with Chief Information Security Officers (CISOs), an area where Cisco has been focusing a lot lately. 
The acquisition will likely add $4 billion to Cisco's software Annual Recurring Revenue (ARR). This move stands as a massive leap in Cisco's evolution, shifting from the volatile landscape of hardware-centric revenue to the steady domain of software-centric, recurring revenue—a transition observed and highlighted by Steven Dickens, a C-suite advisor, in his write-up for Forbes.
AI in focus
Cisco has been focusing on building its AI capabilities through this acquisition. According to the company, the combined capabilities of Cisco and Splunk are expected to push the next generation of AI-enabled security and observability. This includes advancing threat detection and response and strengthening threat prediction and prevention.
In cybersecurity, AI plays an increasingly pivotal role in augmenting security measures and safeguarding the data underpinning AI initiatives. However, a crucial question arises: Is Splunk's AI portfolio too impressive to be a primary focus here? 
 For a long, Splunk has reportedly been seen as an advocate of machine learning (ML), which focuses on conventional concepts of statistics and probabilities rather than AI to make its offerings smarter. However, the software company has recently unveiled a suite of new AI-powered offerings branded Splunk AI, aimed at enhancing the unified security and observability platform. 
 According to the company, Splunk AI amalgamates automation with human-in-the-loop experiences, enabling organizations to expedite detection, investigation, and response while maintaining control over how AI is applied to their data. Additionally, Splunk introduced Splunk Edge Hub, a novel solution that simplifies the ingestion and analysis of data generated by sensors, IoT devices, and industrial equipment. Splunk Attack Analyzer automated threat analysis and integrations into Splunk Observability Cloud and Splunk Cloud Platform were also part of the announcement.
As Cisco shifts its business towards more recurring revenue-based offerings, driven by a higher proportion of software and subscriptions, the company expresses confidence in continuing to make substantial progress on its transformation metrics. With an emphasis on providing customers with greater simplicity and intelligence, Cisco is increasing its investments in cloud management platforms. 
(See: Software And Intelligence Remain At The Core Of Cisco's Focus)
 An opportunity for others
Cisco aims to integrate SecureX with XDR capabilities into Splunk's SIEM, offering a consolidated perspective on security events and threats. However, if Cisco's historical challenges with acquisitions persist, competitors like CrowdStrike, Trend Micro, and Palo Alto Networks, boasting robust Extended Detection and Response (XDR) solutions, could find an unexpected advantage and will be closely monitoring the development.
Image Source: Freepik