Startups & small companies value ease of use over everything else while choosing their cloud service provider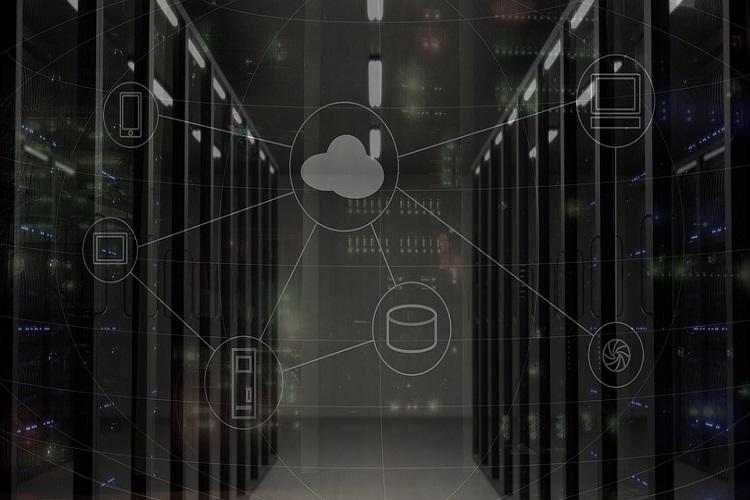 Marax.ai is a three-year old start-up that helps its customers—online service providers and app-providers—to retain their customers and make the latter use their services continuously. It does so by creating personalized offers for the app-users, using Artificial Intelligence (AI).  
Marax's integrated Software-as-a-Service (SaaS) solution, MARS, short for Marax Action Recommendation System, uses AI to optimize marketing spend of the app providers.
That sounds deceptively simple.
In reality, what it means every user's journey has to be analyzed and based on the learning, proper action has to be recommended. It can involve a three-stage process:
Identify: Finding out which users are going to leave your platform or become inactive
Diagnose: Finding what has made the user looking at leaving (the reason for possible churn)
Prevent: Prevent the user from leaving by taking appropriate action
The action could involve creating customized offers and sending out personalized marketing messages via relevant channels— push notifications, e-mails, and messages to each customer until the desired outcome is reached.
Marax started with offering identifying potential churn and built up the entire stack in last three years. It was one of the first to do that at individual level.
Since churn in app usage is very high—what with costly mobile phone real estate—it was received very well by the market.
The Challenge
While in a traditional in-premise offering, it is the solution to the core problem, support and pricing decide the winner, a critical element—availability and reliability—become very critical in a cloud-based offering. That means the cloud backbone for a SaaS-based provider becomes very vital to its basic business model.
It is no different for Marax.
There are four distinct expectations, especially for a start-up working in a cutting-edge technology area.
First, common for any cloud-based services, is availability (and reliability) of the platform.
Second, for a start-up working in a new area like AI, there is a strong need for flexibility and functionality, which can support experimentation.
Third, for a small company, the entire proposition has to make sense, not just in pricing but also in terms of support. A small company cannot afford a large in-house cloud team to support the users.
Finally, the platform must be easy to use. A niche start-up focuses on its core problem area. The developers and engineers are people with functional expertise in that area and not necessarily cloud experts. It must be easy for them to use.
Marax used two hyperscale service providers who are very good in the first two parameters—reliability and functionality—but they are not necessarily well-suited for start-ups. But the biggest challenge is ease of use.
That is what prompted Marax to choose DigitalOcean. DigitalOcean—the Developer Cloud for building modern apps —not just offered the best price-to-performance ratio among the cloud providers in the market, it requires very little training.
"The community content and tutorials are just too good," says Prateek Gupta, Co-founder and CEO of Marax.
"For research and experimentation, we allow our engineers to start their virtual machines. It is very easy," says Gupta.
Of course, Marax.ai has one platform for experimentation and development and another for customers. Needless to say, permission levels are different for both.
But what about functionality? "Yes, not everything is available, but they are getting there," says Gupta.
The Genesis of the Relationship
Gupta's association with DigitalOcean started when he was still in college. That is when he got a USD 100 referral from his friend to use DigitalOcean.
"I did not even know what a virtual machine means. That was my level of familiarity with the technology," he quips.
But DigitalOcean's tutorials helped him to understand the cloud infrastructure in depth. This is one advantage of DigitalOcean that he swears by. During the conversation, he refers to this aspect multiple times.
When he became VP of Marax.ai, he turned to DigitalOcean and got a credit in December 2018. In January this year, Marax started moving to DigitalOcean. By that time, he had already used two hyperscale cloud providers.
Today, after migrating most of Marax's software to DigitalOcean, he says that the following compelling differentiators make DigitalOcean a trusted cloud partner:
New memory-optimized droplets ("cloud servers") offer more RAM per CPU. As Marax's approach to processing data needs more RAM power, DigitalOcean's RAM-optimized instances address Marax's needs and help the company to reduce costs
Managed Kubernetes is a new offering from DigitalOcean, which will help Marax drive greater application availability and scale
Support from DigitalOcean helps developers and startups to scale and perform efficiently. It enables start-ups to focus more on the product and less on the cloud infrastructure
A separate DevOps team is not required—every engineer on the team can be added to the cloud and can manage infrastructure independently
Security is not a concern as managed DNS and Load Balancer allow developers to keep the 'Let's Encrypt' TLS certificates updated, which encrypts all connections to servers
"A friendly and well-structured user interface makes it easy for developers to start using the cloud. DigitalOcean's Hatch community is extremely responsive and helpful. They address queries and resolve issues quickly. The company also nurtures a big community of developers, who continuously share tips and trends to enhance cloud usage," says Gupta.
Marax has been able to reduce monthly cloud costs by approximately 30%.