Soon more and more companies will invest in AI tools to combat cyber threats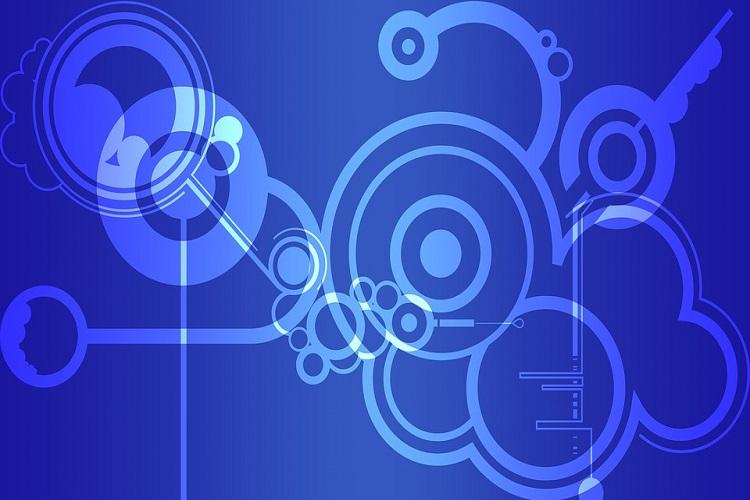 Until recently, the enterprise segment has been slow to incorporate AI as a security measure – the obvious reason being AI itself is still a work in progress and it took a while for CIO/CISOs to cut through the noise and understand how it impacts business. But that's going to change in the coming months, believe researchers.
A global survey by the Association of Certified Fraud Examiners (ACFE) reveals that while only 13% of organizations use AI and machine learning to detect and deter fraud, another 25% plan to adopt such technologies in the next year or two – a nearly 200% increase in the use of AI to mitigate security risks.
The report that was developed in collaboration with analytics leader SAS and polls more than 1,000 executives on the use of technology to fight fraud mentions: "As cyber goons are becoming more adept at stealthily finding their way into computer networks, the security industry has significantly stepped up its focus on AI and machine learning as a preventive measure against invasion."
There are already some very successful use cases by businesses using AI to mitigate fraud. Walmart for example, is using AI technology to combat one of its key business challenges. The retail giant has deployed cameras with AI to reduce checkout theft in more than 1,000 stores across the US. The system is able to detect when an item goes un-scanned. It reports the error to a checkout attendant who can then approach and rectify the problem.
There are other prominent examples like Gmail that uses machine learning technology to filter emails and provide a safeguard from malicious emails. And not to forget IBM's Watson that extended the power of machine learning for threat detection and cybersecurity purposes.
Anti-fraud technologies on the rise
Of course there are other technologies that have already become popular in reporting frauds. The rise of biometrics is one good example. About one in four organizations (26%) use biometrics as part of their anti-fraud programs; another 16% foresee deploying biometrics by 2021, the study shows.
Also in the next 2-3 years, nearly three-quarters of organizations (72%) are projected to use automated monitoring, exception reporting and anomaly detection. Similarly, about half of organizations anticipate employing predictive analytics/modeling (52%; up from 30%) and data visualization (47%; currently 35%). In all, more than half of organizations (55%) plan to increase their anti-fraud tech budgets over the next two years.
James Ruotolo, Senior Director of Products and Marketing for Fraud and Security Intelligence at SAS believes, "The dramatic rise of AI, machine learning and predictive modeling reveals that, beyond the hype, advanced analytics is helping investigators keep steps ahead of increasingly sophisticated fraudsters."
The risks and the rewards
However, the researchers believe while AI can be used to effectively combat cyber threats, it can pose several challenges for the cyber systems and the CIO.
On one hand, by tracking and analyzing data and different patterns, an AI-based system can quickly detect the cyber threats and vulnerabilities and can give timely alerts to CIOs to address these problems promptly. On the other, it often remains vulnerable to malicious cyber programs that can imitate AI-based algorithms. A common problem is, AI-powered security programs – that otherwise completes its routine tasks - can suddenly be exposed by a more advanced hacking program based on machine learning.
In another survey by Webroot, nearly 75% of IT professionals stated their intentions to incorporate more artificial intelligence (AI) solutions into their cybersecurity initiatives in 2019. Despite these ambitious intentions, the same study revealed that a staggering 58% of these same respondents don't completely understand how the technology works.
The study researcher believes there are huge knowledge gaps around how AI tools work to secure businesses and streamline operations. With the majority of respondents planning to increase spending on AI-ML technologies in 2019, CIOs will need to improve their understanding of these tools to see maximum value.
Once the learning phase starts, businesses can seriously secure their business with AI. "Apart from saving a lot of resources, intelligent cybersecurity solutions are more proactive to respond instantly and prevent threats in real-time," it said.
The future of AI in combating threats
So, while promises and threats will continue to remain with AI-based security systems, none of them can actually completely outweigh the other, believe AI experts. The technology will continue to make important value additions by minimizing security tasks with high efficiency of fraud detection.
"As criminals find new ways to exploit technology to commit schemes and target victims, CIO/CISOs must likewise adopt more advanced technologies to stop them," says Bruce Dorris, report author and President and CEO of the ACFE.
He believes that the future of AI in cybersecurity looks to be very promising. How AI can be used effectively to safeguard the data and processes, will decide their relevance in the future.