The need of the hour is a multi-cloud management strategy that will help CIOs understand and overcome the primary obstacles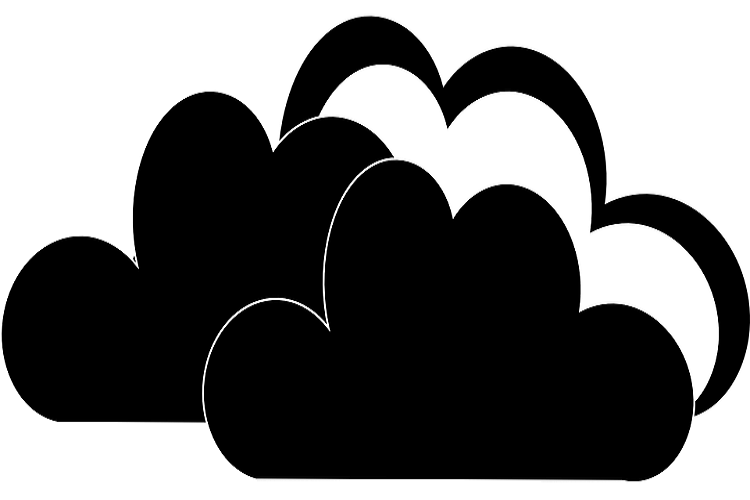 Multi-cloud has been there for a while, but challenges of interoperability and complexities have often dissuaded enterprises from large-scale adoption. Times are now changing, as enterprise awareness of the cloud has increased and organizations across the globe are moving forward with digital transformation initiatives. Consequently, CIOs opt to work in a broader-based, more diverse IT landscape founded on a multi-cloud environment.
According to an IDC report, more than 70% of companies are using multiple cloud environments today. In that CIOs continue to deal with issues related to security and governance policies, the need for optimization of resources and cloud consumption costs, as well as the need for automation of business applications and data workflows. This often stifles innovation and adds complexity. 
Nonetheless, when effectively implemented, CIOs can reap immense benefits from multi-cloud environment. As Daphne Chung, Research Director for Cloud Services and Software at IDC Asia/Pacific observes, "With organizations gravitating towards a multi-cloud environment, they will find themselves increasingly dealing with the growing complexity, ensure integration and portability of workloads as they seek to achieve greater levels of innovation and business value."
The need of the hour is a multi-cloud management strategy that will help CIOs understand and overcome the primary obstacles in order to realize the success in a multi-cloud environment. Here are a few ways to ensure CIOs can establish a successful multi-cloud strategy for improved performance, total cost savings and rapidly respond to business requests.
1. Select cloud partners smartly
"Each cloud service provider fits your specific needs and budget. However, since you are also going to be working with multiple cloud partners, you should ensure that the cloud platforms and tools are compatible and are not redundant," states Gangadhar S J, Head Technology at Digit Insurance.
"You can mix and match the best combination, so that the enterprise is not restricted to one cloud provider for all its data storage needs. CIOs can chalk out the features from each cloud service provider and how each worked with the others," adds Gangadhar.
For example, Amazon's AWS rides high on its cost-effectiveness; Microsoft Azure offers a robust enterprise presence, while Google's GCP is best in the field of analytics. With multi-cloud in place, an enterprise can benefit immensely from all of these factors, so that you can choose the cloud platform which best suits your needs.
There are also chances that your cloud providers are not fully compatible in terms of the setup and configuration of underlying infrastructure components for both the networking and security components. Therefore, when looking at a multi-cloud strategy, CIOs should have the detail on how scalability and security will be initially set up and maintained.
2. Keep an eye on the costs and accounting 
The CIO must have a close watch on the costs and accounting for the expenditure across all the tools and providers. This can be a daunting task, but a very effective way to do this is to use a mapping strategy. It is important to monitor how much time the IT team spends using, managing and troubleshooting it, how that cloud tool reduces other costs and the overall benefit it provides.
"CIOs using various cloud services, should aim at optimizing IT costs based on specific workloads or projects, such as finding the cheapest way to deal with test and development requirements for a project that may only run for a short period of time," Makarand Sawant, Senior General Manager – IT, Deepak Fertilisers & Petrochemicals Corp says.
3. Think beyond just multi-cloud
For multi-cloud management process, CIOs should consider the overall cloud management system in use and how the organizations need to continually evolve along with emerging technology and new cloud options. In other words, what matters is, how efficient it will be to integrate the existing and potential cloud technology, as well as how productive the overall system can make the organization as it becomes embedded in processes and departments.
"When looking to manage a multi-cloud environment, it is important to understand these complexities, and how to avoid costly mistakes. To avoid supplier lock-in, businesses are looking at a multi-cloud strategy, where they take their pick from the best cloud applications, platforms and infrastructure offerings to work alongside in-house systems in their datacenters," Sawant says.
"The benefits of deploying multiple cloud services go well beyond matching application requirements. They enable us to fine tune our capabilities to meet or exceed our business requirements, and focus on what matters most to the business," he adds.
4. Re-evaluate on a regular basis
Any successful multi-cloud strategy must detail how the current strategy should be re-evaluated to ensure it continues to meet business demands. Every component of multi-cloud should be formally audited at set time intervals throughout the year.
"Rigorous evaluation of multi-cloud is essential as it helps IT teams identify new opportunities with cloud providers and help address security concerns, data protection and protocols, availability and the cloud management," Antonio Vargas, Principal Product Manager for BMC, says in his blog.
For instance, some decisions that were correct from a business strategy even six months ago may have dramatically changed today. Hence, it's necessary to re-evaluate your strategy at least once every year.
5. Multi-cloud is about the entire organization; not just IT 
Although it may appear that multi-cloud management is the sole responsibility of IT, it's really about the entire organization and involves functions across your enterprise. CIOs should involve the entire executive team and explain to them what each cloud tool and platform does. He should explain to them what impact multi-cloud can have on individual and overall performance.
"Aligning everything within the multi-cloud management process with the company's strategic objectives and quantitative results can help everyone understand the context for investing in the cloud and the value of its adoption," says Subram Natarajan, CTO, IBM India South Asia.
6. Have a strong multi-cloud management structure
While it is important for the CIO to share responsibility of multi-cloud practices, he/she should put in place a strong structure for cloud management. This includes creating a team within IT to help the CIO rigorously assess cloud vendors and tools on the basis of their relevance and performance.
The CIO and IT team should gear up think more about how the cloud works, what's possible and what still needs improvement. We are gradually moving towards a multi-cloud world - a phenomenon described in RightScale's 2019 State of the Cloud Report (now part of Flexera), which states that multi-cloud is becoming the de facto standard, as its adoption has grown manifold in the enterprise.
A multi-cloud environment is complicated, time-consuming and testing, at times. However, it also brings a new level of efficiency, cost containment and productivity that never existed prior to implementing multiple cloud platforms and tools. Experts believe, it is a process that will evolve over time with new technology and changing organizational objectives.