When automation is properly integrated with skilled human intervention, elevating the customer experience becomes a much simpler task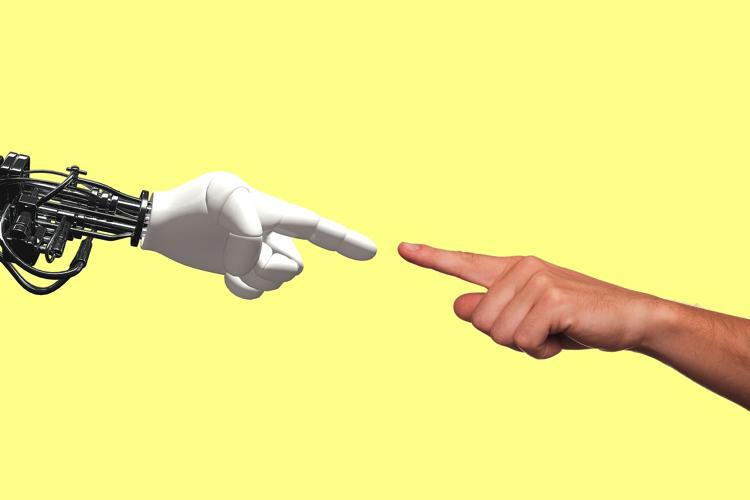 Brands are increasingly using Artificial Intelligence (AI) and automation tools to enhance customer experience and bringing trust and transparency. But concerns have been raised over the possible loss of human touch, as level of automation increases.
The human-robot war
Gartner has estimated that by 2020, as much as 85% of the customer interactions by business organizations will be handled without human involvement. Even today, it says, 69% of consumers interact with a virtual assistant or chatbot at least once a month.
So, are bots taking over the most 'human' component of a business – customer service—from human beings? That is a question many observers and business leaders alike have been asking.
Customer satisfaction largely comes from establishing good relationships. These relationships are essential to the success of every business. And without human interaction, there can be no relationship in the first place. 
"If you truly value your customers, you cannot just rely on automated interfaces, which has its own limitations," says Krishnan Chatterjee, Chief Customer Officer and Head of Marketing, Indian sub-continent, SAP.
If companies make chatbot their primary customer touch-point, very limited number of queries will actually be handled by the humans, and the business will be at risk, says Chatterjee.
However, he regrets that the biggest challenge companies face today is that their offline model does not provide any experience.
In other words, where a self-service model can allow people to get access to the information or service they need more quickly and easily than speaking with a person, then automation will be appropriate. However, in solving more difficult issues, human interactions would be your best bet as that cannot be resolved by automated interface. 
As AI-based voice assistants, chatbots, and self-service kiosks are increasingly making customers' purchase behavior more intricate, Sridhar Narayan, Enterprise Manager, Digital Transformation at Adobe India believes there is a need to find the right balance between digital and human interactions.
"Companies need to focus on customer's convenience, fast and reliable service, personalization, and the use of technology to their advantage. And a hybrid approach that incorporates automation with live agents can become an indispensable tool for customer service," he says.
A new report from MIT Technology Review, sponsored by Genesys, reveals that iconic firms are more likely to recognize that automated AI tools are most effective when they supplement and extend the capabilities of their customer support team, rather than replace human investment. The reports noted that 91% of "iconic" companies — those that maintain both the highest levels of customer experience satisfaction and have world-leading brand recognition — deploy technologies, such as virtual assistants, chatbots, big data analytics and also had the right mix of human experience to increase customer satisfaction.
Iconic companies are also nearly three times as likely to consider leadership in technology adoption as a crucial component of maintaining customer experience excellence. These firms invest heavily in training and re-skilling programs offered by various bodies to prepare employees for the futureand successfully manage customer relationships.
Tech firms, who earlier relied on data scientists, design thinking specialists and those with computer science degrees are now hiring people from liberal arts. Deborah Harrison and Jonathan Foster, brains behind Microsoft's Cortana, explained in a recent interview that by involving people from the humanities — artists, philosophers, journalists and playwrights  —  "we are encouraging them in creative problem solving and thinking outside the box and more importantly looking at bringing more humanness to technology."
In her company blog, EY Global Accounts Committee Chair Alison Kay mentions that our intelligence combines both cognitive and sensory abilities, something that AI – despite its speed and computational power – still struggles with.
There are attributes that are uniquely human, say for example, empathy and judgment where computers cannot fathom. So, while AI and robotics are here to stay, so is this truth: Organizations are ultimately a collective of people, working and making decisions together.
Striking the right balance
While robotics and AI are here to stay and machines will make things easier for both agents and customers, businesses need to invest in people's uniquely human attributes, to ensure them a meaningful future. Humans must step in when something goes wrong or processes involve greater empathy and care.
Hence, the best solution for managing customer relationships would seem to draw from combining both; the efficiency of automation with human engagement.
It's important for companies implementing automated processes to recognize when a person should take over and find the right balance of automation and human interaction for delivering the highest quality of customer experience.