Blockchain and IoT are among those reaching mainstream adoption in the coming years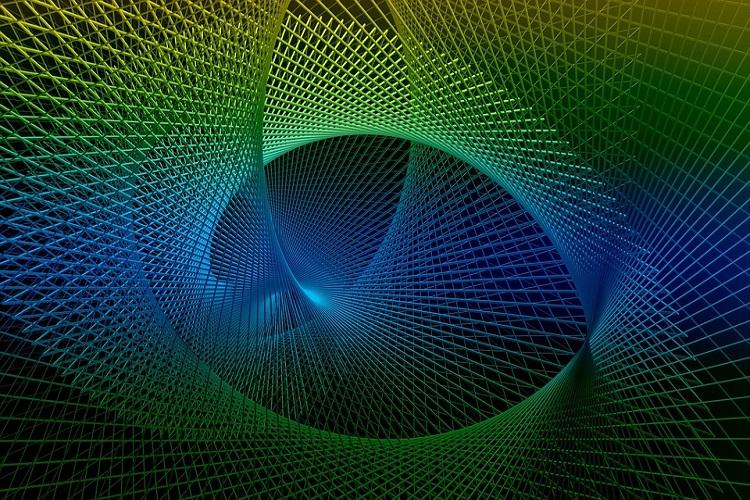 Blockchain, IoT, city operations centers, smart city frameworks, digital twins and smart contracts are among the technologies that will achieve mainstream business adoption in the next five to 10 years, according to Gartner.
Of the 29 technologies on this year's Gartner's Hype Cycle for IT, eight are entering the Slope of Enlightenment and climbing toward the Plateau of Productivity (see Figure 1).
Figure 1: Gartner's 2018 Hype Cycle for IT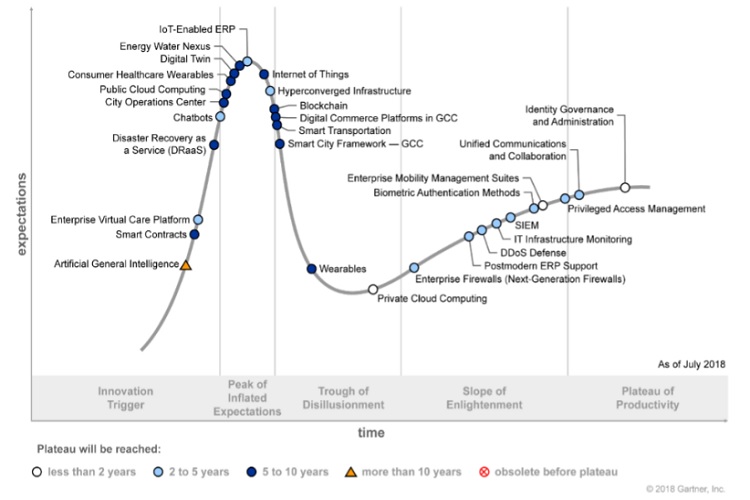 Source: Gartner (December 2018)
Although blockchain technology maintains high visibility, Gartner does not expect blockchain architectures to be suitable for many enterprise activities, especially taking account of issues of decentralization, risk and governance. However, startups may continue to seek disruptive opportunities using the original block and chain concept, and Gartner recommends that business executives undertake scenario planning accordingly.
CIOs considering implementing blockchain technology should use clear language and definitions in internal discussions about the nature of this technology. They should also identify the points of integration with their existing infrastructures (such as digital wallets and core systems of record) to help determine future investment plans.
IoT has a business transformation and evolutionary impact on most organizations as it can be used as a key enabler to deliver services and create new business opportunities. IoT projects will impact most organizations' competitive position, product development strategy and internal operations, as connected things will help generate revenue and lower costs.
A digital twin is a virtual representation of a real object that is designed to optimize the operation of assets such as aircraft, power plants and buildings. The primary short-term use is to lower maintenance costs and increase asset uptime.
Organizations considering the use of digital twins should focus on identifying a portfolio of digital twin initiatives that provide short (within one year) and midrange (within five years) paybacks. Simultaneously, they need to conduct a threat and opportunity analysis of their current business ecosystem, incorporating digital twin developments by competitors or partners.