More and more banks want to improve their customer service and create business value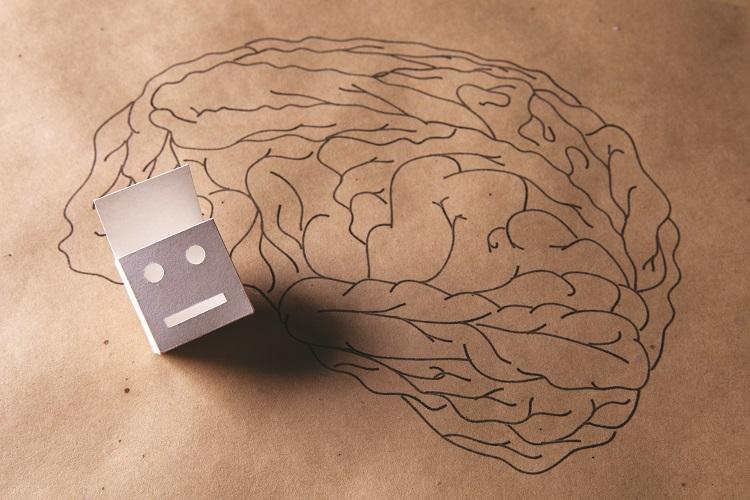 Not going far back into history, the earliest use of a digital virtual assistant (VA) on a mobile device known to mankind was Siri, which was installed as a feature of Apple's iPhone 4S in 2011. CNN News ran a story online with the headline, 'Apple introduces Siri, Web freaks out'. When a lot of users asked Siri, "Who are you?" Siri's responded by saying, "I am a humble personal assistant." 
Seven years later, Apple's muse has many clones; some even better than Siri. Whether it was Nokia's Cortana, Amazon's Alexa, and Google Assistant, they have provided users with more amusement and even more convenience. In short, making humans lazier than they already are.Apart from asking existential questions, the promise of the virtual assistant extends to not only taking charge of not only the day-to-day business tasks, but can send flowers, movie tickets, thank you cards, set an alarm, or even just schedule a meeting on your online calendar. However, virtual assistants have become smarter with passing time. The new artificial intelligence (AI) powered virtual assistants/chatbots have given users a new lease of life - so much so that enterprises across industries are investing in the business value that virtual assistants have to offer.
Organizations in developed countries are already using bots. In the Indian context, according to a paper by Deloitte titled Conversational Chatbots - Let's chat, companies across sectors have started exploring the "chatbot" wave. Among the early adopters of bots are travel, e-commerce, and banking companies. A large number of customers daily use these platforms. Banks, for instance, are enabling conversational banking' using chatbots that facilitate commerce and banking transactions without getting out of the chat window. 
Here's a list of Indian organizations that have launched AI-powered chatbots/virtual assistants in recent times: 
Kotak Mahindra Bank's Keya
On March 31st this year, Kotak Mahindra Bank has launched the country's first artificial intelligence-powered voicebot in the banking sector. "The voicebot has been developed using a library of millions of phone-banking conversations over the past three years. The lender has integrated the voicebot Keya, which can understand both Hindi and English, with its phone-banking helpline. Keya uses automatic speech recognition, natural language understanding and text-to-speech technology. It is powered by Nuance, the technology behind Apple's Siri. However, the bank is not using voice for biometric authentication,"  said the report.
Yatra.com's YUVA 
In April this year, Yatra.com, an online travel portal, has launched Yatra Universal Virtual Assistant (YUVA), which allows users to use both voice and text to communicate with YUVA and complete the booking on the go. YUVA is available on desktop, Android, IOS, Google Assistant and Facebook Messenger. The bot supports various Indian accents and enables intuitive customer interaction in a relatively human-like way, answering questions related to flight bookings and providing expertise in real time. Additionally, users can provide the complete information in a single sentence or talk to YUVA and provide the relevant information in a form of a communication.
HDFC Bank's Eva
Take for instance, HDFC Bank's AI-based chatbot Eva that launched last year in March 2017. Built for HDFC Bank by Bengaluru-based Senseforth AI Research, the chatbot has addressed over 2.7 million customer queries in six months to become the country's largest banking chatbot. According to the bank, in the last one year, Eva has interacted with over 530,000 unique users, holding 1.2 million conversations - adding that Eva has an accuracy level of over 85% and uptime of 99.9%.
SBI's SIA
In Feb 2018, State Bank of India (SBI) has also come up with its own AI-powered chatbot who will take care of customer queries by giving out information on a range of products and services. SIA is designed to answer customer questions regarding home loans, education loans, car loans, personal loans, recurring deposit, term deposit, etc. According to the bank, more than 80% of the SBI's transactions are not touched by any SBI employee.
There are several other examples such as pizza maker Domino's DRU Assist, HSBC Bank's Olivia, and Standard Chatered Bank's KAI, who have launched their virtual assistants/chatbots in the last one year. Federal Bank and Niki,ai, an AI startup from india, have launched a chatbot-basaed virtual assistant in the bank's mobile banking app (FedMobile). The chat allows services such as picking a customer's mobile number, identifying the number, recharge a number, and a whole host of m-commerce services. 
The rise of startups can be seen as one of the reasons why these chatbot solutions are accessible and more easily available. A 2016 report has highlighted that India accounts for over 50 startups in artificial intelligence distributed across various sectors such as healthcare, energy and utilities and IT services among others. With the growing number of AI startups offering virtual assistant and chatbot solutions, it is clear that there is a demand for these solutions from Indian businesses. 
A new survey by Accenture of 21,000 consumers in 19 countries confirms this trend.
The survey has revealed that two-thirds (66%) of consumers who own digital voice assistants said they use their smartphones for fewer applications in the home since acquiring the virtual assistant devices. Nearly two-thirds (64%) of these owners said they use their smartphones less for entertainment, and more than half use them less for online purchasing and general information searches. The survey notes that ownership levels of digital voice assistant devices are projected to more than double this year, reaching 39% of the online population in India, 37% in the United States, 34% in Brazil, 33 %in China, 26% in Germany, and 24% in the United Kingdom.
The future
Gartner predicts that by 2020, 25% of customer service and support operations will integrate virtual customer assistant (VCA) or chatbot technology across engagement channels by 2020, up from less than 2% in 2017. Additionally, 2019 will be seen as the year when less than 20% of brands will abandon their mobile apps. Does this mean that consumers will get used to interacting with more and more virtual assistants/chatbots as the technology behind it advances? Will they overcome their concerns around privacy of their data?