Recent changes in WhatsApp privacy policy and its impact on businesses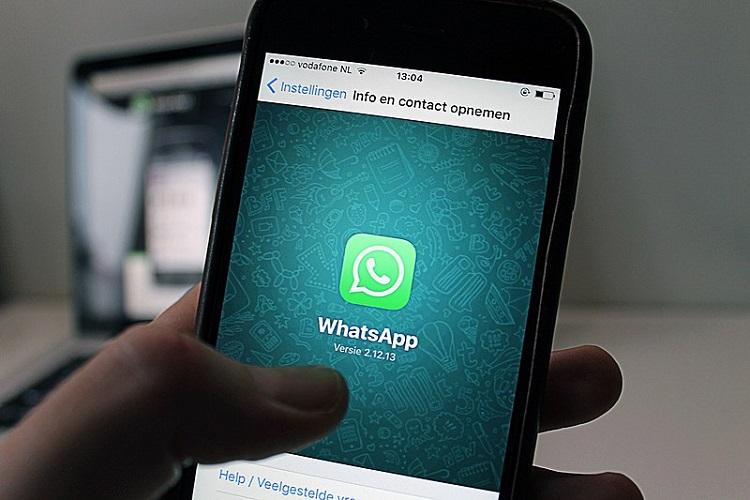 The recent change in the privacy of WhatsApp has been seen as an opportunity and threat by multiple businesses today. However, if the issue is critically analyzed, it clears highlights a platform providing free business messaging for too long with its investors paying for consumer data storage. When Facebook acquired WhatsApp at a USD 19 billion valuation, the maths surprised many. Multiple subject matter experts believed Facebook had overvalued WhatsApp as a messaging platform, giving other such platforms to close the business due to limited funding or not able to support growth with private equity investments. Facebook, however, looked at WhatsApp differently and had a larger game plan.
Facebook realizes its revenue from the advertisement which sellers can use to target its prospects and customers. So far, the advertisements have been basis consumer searches, likes, subscribes, group members, location and many other attributes. Recent change in WhatsApp privacy policy and reach out to its consumers worldwide to consent to the new policy has been extended beyond Feb 2021 to May 2021. However, a lot of confusion and chaos remained with many known celebrities deciding to put their views on Twitter to move to alternate platforms. While the changes in WhatsApp policy is only for WhatsApp business and WhatsApp API which is standalone product, however, it has overall implication for larger consumers accessing the WhatsApp consumer platform, given the WhatsApp business is used by multiple small and medium businesses and WhatsApp business API can be used by large-scale businesses to interact with their consumers and during the pandemic people have used digital means to buy and sell services, hence WhatsApp and Facebook are two vital platforms to enable it. The most important question is why this new policy and exactly what is WhatsApp going to share with Facebook if WhatsApp does not share this data with Facebook?
WhatsApp launched a standalone business app back in January 2018, which holds small business owners in mind, making it easier for them to communicate with consumers directly and highlight their goods and services. WhatsApp supplemented its launch in August 2018 with Business API which is standalone business in itself to offer consumers professional support, and communication on the popular messaging platform.The business API would allow large businesses to respond faster to their clients via WhatsApp messages, hence keep their inventory up-to-date and sell products through chats. 
Since then, millions of people around the world have been connecting safely on WhatsApp with organizations of all sizes, without having to leave their homes. To advance and support optional business messaging features, WhatsApp brings Facebook in the picture and both of these platforms work together in multiple ways.
On October 22, 2020 Facebook clarified that messaging while interacting with business will be different than messaging friend or family. While chats with businesses that use WhatsApp Messenger, WhatsApp Business app or that self-host the WhatsApp Business API to manage and store customer messages themselves are end-to-end encrypted.
However, if a business decides to use a third party vendor to operate the WhatsApp Business API on its behalf, then users must not consider communication to be end-to-end encrypted, given the business consumer is communicating with has chosen to give a third-party vendor access to those messages.
Since businesses have option to choose third party services providers, Facebook is also one option companies have the choice to make, given Facebook also launched its new hosting services offering.
This means that companies can also use Facebook services to handle customer chats with WhatsApp, answer questions, and submit useful details such as purchase receipts. WhatsApp does not share this information with Facebook, but companies (owners) would, if they wish, be able to use the data for their own marketing purposes, which could include Facebook ads. WhatsApp specifically distinguishes those discussions with companies that choose to use Facebook hosting services to make communications between the customer and the seller open and keep the customer aware that they are connecting on Facebook with a company's API organization that has chosen to host its chats.
The new e-commerce feature enables companies to get their products viewed right inside WhatsApp with Facebook-branded commerce features such as shops so that users can see what is available to purchase. If a user chooses to interact with shops, their shopping activity such as the types of products they view and purchase can personalize their shopping experience and the ads they see on Facebook and Instagram. WhatsApp will tell them how their data is being shared with Facebook and what is it used for inside the app as this feature is optional.
Individuals who use both WhatsApp and Facebook can see a Facebook ad with a WhatsApp business icon. With this new policy, WhatsApp makes it clear that this policy is intended to advance and help more companies around the world to share only selected details of their choice with Facebook. But again, user discretion is something WhatsApp has left consumers to follow. A consumer may choose not to interact with WhatsApp business account of a service provider if he/she is contacted or engages with outside WhatsApp. Targeted ads to consumers basis their choices of interaction with business accounts on WhatsApp has been subjected to a lot of scrutiny and debate, with many pundits calling it violation of privacy, especially in countries still grappling with Data Protection Laws.
 India is also once such country where Data Protection Law is still yet to see light of the day. Multiple interaction and deliberation have taken place but a formalized mechanism to implement it, especially around non personal data governance framework, is yet to be finalized. With the pandemic increasing social distancing, consumers' digital interaction has only increased and so has the cost of storage, and management of such data. Since platforms don't charge fee to its users, the question remains, who pays for the platform? Especially in a country like India where more than 40 crore users use messaging platforms, will investors in messaging platforms pay? If yes, but till when? Will an alternate platform on crowd or private equity funding be able to sustain traffic acquired during this period in the longer run without monetizing it? Ultimately every platform will look to monetize its traffic to sustain and not remain crowd or investor funded. Facebook and WhatsApp just took the lead, and through its network of large SMBs on Facebook, moved forward to monetize it through digital payments and advertisements. Another key aspect to be analyzed is shutting down of a messaging platform more recently in the month of January due to investors pulling the plug on investments. So ultimately every social media or messaging platform will look at monetizing its consumers through various methods, be it AdWords, targeted advertising or digital payments, else will have to ask users to pay a fee to continue on the platform. In such scenario, a larger data protection law which governs this space is necessary to make it a level playing field for all businesses looking to thrive online through harnessing data. Regimes of regions and countries who understood this data monetizing strategy of businesses have been able to regulate governance of data but effectiveness of such regulators to call out flaws and monitor breaches effectively still remains. While alternate messaging platforms have hugely found success during the announcement of the WhatsApp privacy policy change, it's their promoters/investors who have blatantly spoken about their privacy and security features but aspects such as access to law enforcement agencies by such platforms remains a key issue.
End-to-end encryption by platforms such as Signal and Telegram could also lead these platforms to be used in dangerous and harmful ways. With no access to law enforcement agencies, these platforms could turn out to be hub for online and more heinous crime against society. Hence, the potential misuses of these platforms by hacktivists, terrorist, drug operators, and child traffickers must also be understood and addressed through effective monitoring, measures and policies.
Messaging platforms today are also used for online harms especially against vulnerable groups and become an effective tool to spread misinformation to target vulnerable groups. Therefore, metadata interpretation to analyze such trends must be carried by platforms to check spread of misinformation and tackle online harms. More importantly, access provided to law enforcement agencies by these platforms is a key ask which data protection laws of countries must cover to safeguard their population, especially women, children and elderly from online crimes. With many platforms not setting registered offices in India and not cooperating with the Indian Government, their secrecy multiple becomes a barrier to national safety and security. Hence, methods to communicate with security agencies especially in the case of threat to safety and security of citizens must be established by all platforms. A stronger encryption policy, if rolled out by the government in this context, will help establish more trust between government and platforms, and allow data sharing with third parties to be reasonably understood by consumers. Given India's large young vulnerable population, privacy regulators' role becomes more critical and regular monitoring, and audit by such an agency will streamline all issues with respect to privacy, data sharing and third party access to data.
The author is Founder of India Future Foundation
(The views are personal)