CIO can use AI technology to exert a greater influence on a company's direction and growth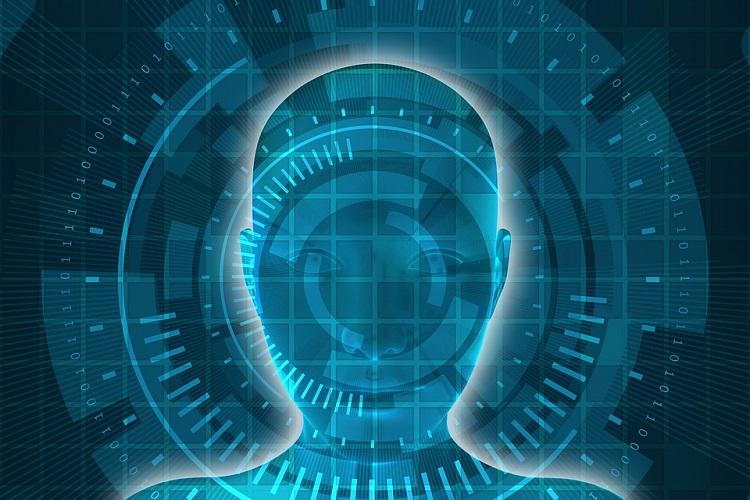 The role of the Chief Information Officer or the CIO has grown over the years. The disruptive potential of digital technologies such as artificial intelligence (AI) and automation are replacing the day-to-day IT activities in organizations, changing the CIO's role further – supposedly making it more high profile and strategic.
A recent study from Harvey Nash and KPMG presents two perspectives that compel CIOs at large enterprises to play a more central role in their organization. One, AI and automation will replace 1 in 5 jobs across the globe in the next five years to improve efficiencies, a sign CIOs are already noticing in recent months. Harvey Nash says this is likely to lead to a significant reorganization of roles across the business.
This leads to the second perspective that the top tech boss or CIO is gradually losing direct control on the overall IT spending. More than 60% of large companies worldwide now allow investments in digital and technology to be led by non-IT departments, according to the study. The two when combined shows a sea change in the role and responsibilities of the CIO and how AI itself can act as a savior in this scenario when leveraged effectively.
Tech spend shifting from CIO to business
Traditionally, the IT department and ultimately the CIO spearheads IT budget and the allocation of resources. However, with digitization having grown to an efficiency and innovation driver for practically all areas of organizations, the accountability for IT spending is as a result diffusing.
The study by KPMG and Harvey Nash among around 3,600 CIO's in nearly hundred countries (including India) found that almost two-thirds (64%) of organizations allow a share of their technology spend to be managed by the business – including sales, marketing or supply chain departments. One in ten organizations even encourages non-IT departments to exert influence on tech investments.
This shift in accountability of digital investments comes against a backdrop of record sending on automation and AI adoption, say the authors.
"This year we have seen the largest proportion of organizations increase their investment in AI technology and the height of these increases too are on average at their highest point in this period. Even with enterprises where the emphasis is on efficiency and saving money, AI investment seems logical," the report says.
Organizations are dispersing their IT spend because "there is no longer business strategy and technology strategy, it's simply strategy with technology driving it," explains Steve Bates, KPMG's global leader for CIO services.
The study also shows that fewer CIOs now sit on boards in 2019, dropping from 71% to 58% in just two years. This is despite the influence of the CIO remaining intact (66% this year view the role as gaining influence compared to 65% in 2018).
AI helps CIO exert more influence
On the surface it may appear that with the emergence of new technologies - the CIOs can no longer hold on to his legacy and tweak himself completely to the business side. However, technologies like AI can give more power to the CIO, making him more agile and guiding him to attain the long-term goals of the organization.
The study shows that in this regard, AI can play a critical role in keeping CIOs more connected and involved at all levels on board. For example, the study shows that machine learning can be used to constantly poll and evaluate key performance indictors including the signs of employee engagement and productivity.
This will allow leaders to stay in tune with their organization and make adjustments when necessary. In other words, CIO can use AI technology to exert a greater influence on a company's direction and growth.
But AI skills gap is an issue
While AI can change the CIO role making it more visible and collaborative, the key problem is that a majority of CIOs believe that they are struggling to find the right talent with skills shortages at their highest level since 2008, especially in the area of AI, big data and analytics.
This is especially a challenge as the authors of Harvey Nash-KPMG study highlight that having non-IT departments manage IT-budget also comes with its risks. Organizations that allow business-managed IT run twice as much security risks, and a significantly larger risk of being a victim of a large cyber-attack.
Another study report by talent assessment firm Mercer|Mettl also suggests that many organizations are facing a talent shortage at the leadership level. One of the most prominent challenges with their leadership development process is that 30% of organizations also highlighted the inability or the reluctance of their senior management to recognize it as a critical business imperative.
Striking the right balance
Mercer|Mettl study notes that CIO and the IT team should treat up-skilling (and re-skilling) their skills as part of leadership development programs. The study recommends CIOs and technology leaders to leverage AI internally, helping line managers to have deeper knowledge of IT business cases, project managers to master their digital skills, while business and IT as a whole need to forge a new type of relationship.
Already over a fourth of organizations are focusing on enabling leaders to become key drivers of business growth. A chunk of the organizations are already enhancing the interpersonal and behavioral skills of department heads, to help them to become more effective leaders, the study shows.
Harvey Nash and KPMG study in this context also notes that organizations that strike the right between IT-led spending on automation/AI and business involvement, are well positioned to reap the benefits.
The researchers see they are much more likely to be significantly better than their competitors across a host of factors. In particular in the commercial side of business opportunities are up for the grabs, as they sales and marketing leaders can leverage intelligent IT spend to better understand customer behavior, improve the customer experience and realize a shorter time-to-market.
"This research clearly shows that organizations putting technology in the hands of value-creators and connecting the front, middle and back office are winning in the market. The future of IT is a customer obsessed, well governed, connected enterprise," sums up Bates, adding that investing in AI and automation in that sense can be touted a game changer for CIOs who are willing to learn, adopt and wish to remain agile.