With many companies today looking at CIO to play the CDO role, CIOs should pull up their socks and get ready to add another feather to their cap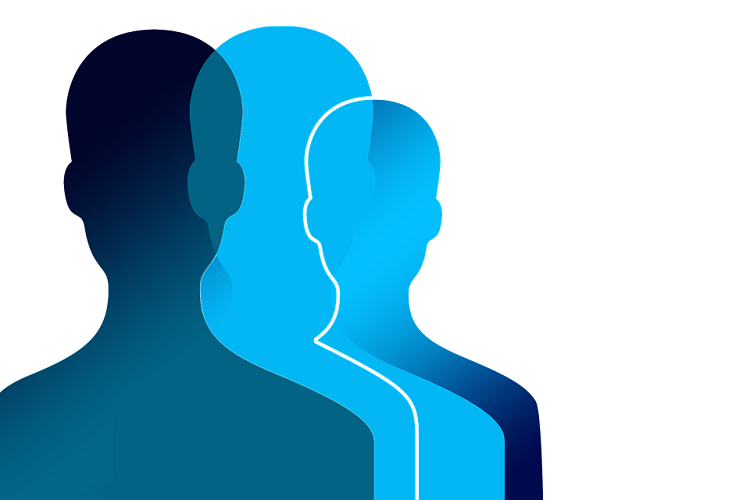 With digital transformation becoming a norm in most organizations, the last couple of years saw the emergence of a new type of executive emerged in the already crowded C-Suite: Chief Digital Officer or CDO. Irrespective of the industry or the specific organization, the CDO's mission is to help the organization stay competitive in the digital era. In simple words, his role is to lead the firm's digital agenda. So far, so good! But now a recent research report by PwC's Strategy Consulting group highlights that despite the buzz, until recently, very few companies have appointed a full-time, dedicated CDO.
This brings back the debate if CDO position is at all needed in organizations today or its responsibility can be shared by others in the C-Suite, namely the Chief Information Officer (CIO), who in recent years, have also been working very closely with the business on transformation.
The CDO Bottleneck
The Strategy Consulting report that looked at hiring patterns and the scope of the CDO role across the 2,500 largest publicly listed companies globally shows the numbers declined majorly since 2016. According to the study, only 54 companies (2.2%) surveyed created a distinct, new CDO position in 2018, compared with 124 that did so in 2017 and 160 in 2016. We can now say that 2016 was the high-water mark in CDO hiring.
According to the study, decision makers at several companies now believe that putting a single person in charge of digital transformation may not be the best approach. That's because, it is a strategic priority across the whole business as agility becomes critical to survival. The CDO role no longer leads a discrete function.
Moreover, companies that already have a CDO have changed their expectations of this role. Some believe, the role has become much more transformative across the entire organization. Hence, the CDO should work across functional silos.
At the same time, there is need to change legacy systems and implement new technologies, which means that the CDO must have the appropriate technology background. One-third of the individuals, who originally took up the CDO position have been replaced due to such changing expectations, shows the PwC study.
While the CDO role has emerged to accelerate digital transformation initiatives across all industries, within many organizations, the role often lacks clear definition. Also as noted by IDC researchers, having too many members in the C-Suite have often created unnecessary confusion and conflicts.
Opinions are however, clearly divided
With the nearly overlapping CDOs and CIOs, it is natural to ask: "Can CIOs act as the CDOs for organizations today? Or do companies really need a separate CDO for driving digital transformation?"
Proponents of CDO role argue that a dedicated leadership role in the form of CDO is imperative for their successful digital transformation and ultimately their survival.
Rowan Gibson, bestselling author and thought leader notes in his blog, "On the face of it, the CDO's job is to be a digital leader, someone who is capable of successfully driving the transformation effort across the whole enterprise. But it also represents perhaps today's most exciting and important corporate role, as companies face up to the new strategic challenges and business imperatives of the digital economy."  
CIOs are traditionally associated with keeping the company running efficiently and effectively, at the lowest cost. Say, ERP implementation is as mission-critical today as it used to be years ago, but it's also the less glamorous side of IT. In contrast, CDOs role is about digital transformation and offering customer experience.
Investments in new digital platforms (the IT infrastructure part of driving innovation) are foundational to enabling digital transformation initiatives. These digital platforms provide greater reliability, efficiency, and ease of data access, delivering benefits that actually become even more important as companies create data-driven business models and services.
Gibson argues that without creating this critical leadership role, appointing someone qualified to fill it, and supporting the chosen executive from the very top of the organization, how else can companies hope to make the transformational journey to a fully digital future.
Also as Lindsay Trout, Head of Egon Zehnder's Global Digital Practice, mentions in a 2017 Forbes article, CDOs are forward-looking and entrepreneurial by nature, are not bound by the technical aspect of running a business. A common trait of CDOs seems to be their ability to help companies grow not only technologically, but culturally. "It's not only about technology; It's also about people," notes Trout.
CIOs to replace CDOs?
However, analysts in general have a very different take to the relevance of CDO role. According to IDC, 60% of CIOs will be replaced by CDOs for the delivery of IT-enabled products and digital services by 2020, which is not too far. McKinsey also states that "Digital isn't merely a thing—it's a new way of doing things. Many companies are focused on developing a digital strategy when they should instead focus on integrating digital into all aspects of the business, from channels and processes and data to the operating model, incentives, and culture."
A SAP Digital Transformation Executive Study indicates that companies must combine the best of these modes – IT and digital, resulting in what is effectively a "bimodal" approach to driving innovation. The findings suggest that nearly 75% of digital transformation leaders see a bimodal architecture as key to maintaining their core processes while quickly implementing next-generation technology.
Likewise, Naufal Khan, Senior Partner at McKinsey & Company, said at the MIT Sloan CIO Symposium last year, there is a growing trend of the CIO-CDO dual role.
The new European General Data Protection Regulation that came into force in May 2018 is a good example. There are huge fines for non-compliance, and any company that has European customers must take this law into account. Compliant innovation requires a strong approach to governance that has to integrate tightly with the new customer-facing initiatives. Often digital transformation goes wrong because it focuses on these small silos of innovation that can't be scaled to the company as a whole because of incompatibilities with core systems, lack of security, or compliance issues.
He explains, "With the digital revolution underway, the ideal CIO is one that possesses both technical knowledge and business acumen to help drive their company's digital transformation initiative forward. Hence CIOs leading digital transformation efforts shouldering additional responsibilities can undertake the job of a chief digital officer."
The SAP study further suggests that there are benefits to having digital transformation projects reside with one C-level owner: either with IT (run by the CIO) or a dedicated digital transformation group (run by the CDO). The CIO and CDO can – and ideally should – be the same person. If your organization must have two people for these roles, then the CIO should be a "chief infrastructure officer" – but with the CDO as the "primary business customer."
Eventually, the roles will merge
Although the role of the CDO may be declining, the digital transformation journey is far from over, believe researchers. Digital technologies are rapidly emerging as disruptive forces for businesses. They are changing the way in which companies interact with customers, as well as paving the way for new business models.
Some may, at the moment, take the middle path. As the IDC research recommends that at present the roles can coexist. Going forward, organizations that identify their CIOs having adequate digital skills - and not just a leader of the technology function - should not give a second thought. Yet at the same time, where organizations have a CDO in place, the priority should be to ensure the CDO has the appropriate capabilities to move the digital transformation agenda forward.
But sooner or later the roles will merge, believe experts. As George Westerman, Principal Research Scientist at the MIT Initiative on the Digital Economy, and author of the book, "Your Company Doesn't Need a Digital Strategy" states: "Strong CIOs have already tackled some of the tough challenges of digital leadership."
He adds: "They understand the importance of governance and policy. They know the intricacies of managing across organizational units. They tend to be highly connected with senior executives, having helped them achieve their objectives over the years. They know the current business and the future opportunities technology can create. Plus, in any big company, it's difficult — if not impossible — to build great digital capabilities without linking to your existing IT capabilities and people."
It's time therefore for CIOs to pull up their socks and get ready to add another feather to his cap – that of the 'Chief Digital Officer' to carry forward the digital innovation.