Women IT managers fight it out in a largely men-centric world by having a deep belief in dedication, commitment and focus that helps prove their capabilities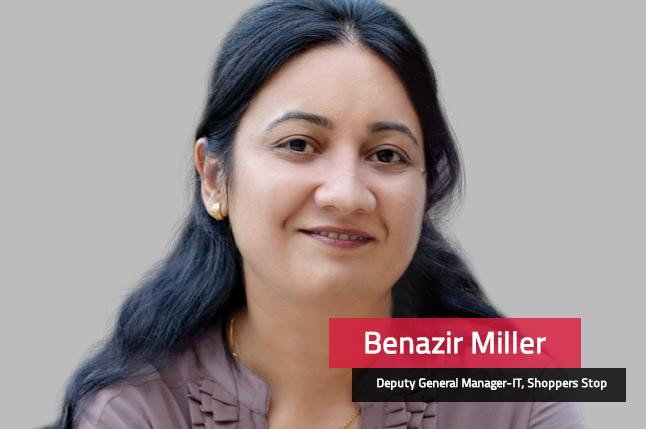 A few months back, in a survey conducted by Gartner, it was revealed that the percentage of women CIOs has remained largely static since 2004, when Gartner first analysed the CIO Agenda Survey data by gender.
In the field of digital leadership, women IT managers were slightly more confident about their enterprise's ability to deal with the wave of digital opportunities. The survey found that 49 per cent of female CIOs were concerned that the digital torrent was coming down faster than they could cope with, while slightly more male CIOs, 51 per cent, shared this concern.
This is just an indicator that shows how women IT managers in India, too, are more inclined to the emerging trends and technologies.
Seema Gaur, Joint General Manager(Systems), Indian Farmers Fertilizer Cooperative Limited (IFFCO) likes to explore the area of BI (Business Intelligence), integrating all the Business Application Softwares, right from HRMS, ERP-Materials, ERP-Finance, Plant Maintenance, Product Distribution, Technical Reporting System, etc.
"Recognising an opportunity when it presents itself is critical, grabbing it with both hands and working with the team to translate it into a business-enhancing solution helped me reach where I am today"--

Benazir Miller, Deputy General Manager-IT, Shoppers Stop
She says, "I am interested in making these applications available on diverse mobile platforms like Andriod, iOS, Windows, on mobiles/ tablets, etc. Migrating to Clouds (Public / Hybrid) could be another area I would like to explore as a Senior IT manager."
For Sushma Chopra, Senior Manager-Information Technology, Sony Entertainment Television (SET), the areas of interest in IT seems to be more individually oriented, and the choice of areas could be driven by personal interests. A lot depends on how one started on an IT career.
"To me, personally, business centric areas and projects are most fascinating. This is where I'd get a maximum high"--

Sushma Chopra, Senior Manager-IT, Sony Entertainment Television
Chopra says, "To me, personally, business centric areas and projects are most fascinating. This is where I'd get a maximum high. Any new upcoming business idea, when integrated with updated technology and yielding business desirable results, is always a challenge. To work through such opportunities along with the team and getting recognition for all the efforts is absolutely enriching."
Leadership Lessons
Women IT managers have to be creative and innovative, and at the same time, be firm and persuasive in handling the workforce, whether software developers or end users. Women IT managers are good mentors, they are able to motivate and get maximum output generated from team members. They have a nurturing attitude, and in doing so, sometimes end up taking more load upon themselves. So, they need to learn to delegate tasks and get them executed by proper planning and resource utilisation. 
The leadership lesson that Chopra learnt and will always keep in mind is, "Refresh your thinking continuously and be courageous enough to apply it." Leaders in IT are required to keep themselves updated with new knowledge, skill-sets and aptitudes. Just keeping abreast of new techniques does not suffice; timely execution is key. Staying ahead of competition is possible only when business has something different to offer to existing customers, which can happen only if we keep executing new ideas in a timely manner."
Chopra says, "Leaders are defined by what impact and inspiration an individual can leave with the team, peers and the organisation. Leaders are not defined by a specific position or gender. Likewise, leadership skills are not dependent on one being a woman leader."
Benazir Miller, Deputy General Manager–IT, Shoppers Stop, believes that though it is important to know the technology infrastructure, it is more important to have the aptitude to interpret and understand business needs and translate them into solutions. "One should be conceptually clear, and should be able to take right decisions on the spur of the moment. As we move up the ladder, people management is a bigger challenge than managing technology!"
As a woman IT manager, Miller feels it's about being sincere, persistent, goal oriented and having the right mentor.
Miller says, "Recognising an opportunity when it presents itself is critical, grabbing it with both hands and working with the team to translate it into a business enhancing solution helped me reach where I am today. Possessing ambition and working hard towards achieving it is the recipe for growth."
Gaur needs to be able to convince the business line managers of the importance of adopting the latest Technology in IT.
Gaur says, "My leadership lesson would be the need to learn to bring in new technologies in IT to my manufacturing plant situated in a remote area, away from the city; and to attract potential service providers and enable knowledge sharing in achieving the stated objectives. Also, I need to build a team of skilled manpower and retain them by trying to reasonably fulfil the aspirations of individual team members."
No walking the extra mile for being a woman
Chopra doesn't believe women IT managers have to walk that extra mile to make a difference to the enterprise and break the glass ceiling through innovation. 
She feels in today's competitive environment, everybody, irrespective of whether male or female, is judged based on his/her performance and contribution to the organisation, and both male and female employees are offered equal opportunities to succeed.
She says, "It would be better to say women have to walk that extra mile to create a balance between her two worlds, home and office, and she definitely has to run the extra mile for managing that. The environment of the enterprise has not changed for her. It's the same for her, much like anyone else."
Gaur has a slightly different point of view.
She thinks that women IT managers have to walk the extra mile to be recognised in the enterprise. "People with a conventional mindset do not easily accept career oriented women professionals at senior managerial positions, especially in an industry like mine," she says.
She adds, "The woman manager needs to be self-confident and assertive in putting forth her innovative ideas or opinions about any event or project. This needs to be corroborated with practical demonstration and planned execution. Thus, she is able to gain the trust and confidence of seniors and earn a reputation."
How do they handle complex situations?
Miller says, "I am a cool-headed person. I have led large teams and have had the  opportunity to manage projects from conceptualisation through planning and execution under demanding and time-sensitive environments. This experience and having a good understanding of business functions has helped me move in a practical direction and achieve positive results in complex and difficult situations, too." 
"Moreover," she says, "retail is a very dynamic business and new opportunities keep knocking. It calls for frequent and immediate enhancements to the system; implementing the change in a short span of time, while protecting long term business impacts and keeping customer (internal/external) interest in mind is the key learning and need of this environment. This finer nuance of retail keeps us on our toes and ensures that we keep innovating."
Chopra has always believed in inclusive leadership. When each person in the team contributes and collaborates, success is imminent. One of the most complex and innovative projects she managed required involvement of stakeholders at multiple geographies, businesses and change management of business-critical processes at the heart of the organisation's core business.
She says, "The key to such projects is communication and expectations management, along with time management. If the stakeholders are involved in various stages of implementations and are clearly communicated to, they become frontrunners in elaborating the benefits of the projects."
Adds Chopra, "Any implementation should make complete business sense and one should be able to translate the implementation in quantitative results. Once this is arrived at, enterprises tend to benefit in efficiency, the gain ranging anywhere between 20 and 100 per cent."
Gaur says, "I openly discuss the usefulness of the new project with my team members/ subordinates. I also consult my peers and weigh the pros and cons before embarking on a complex innovative project. Once I am convinced, I move ahead with strong determination. Proper planning, continuous follow up and monitoring at various levels of the software development life cycle leads to timely execution of IT projects. The same holds good for execution of IT infrastructure projects."