From taking a look at routine activities that can increase your efficacy to looking at why some tasks do not reach completion, only because of the lack of one 'crucial conversation', take a look at MYB's list of 5 books that are going to help you manage your team and your work better.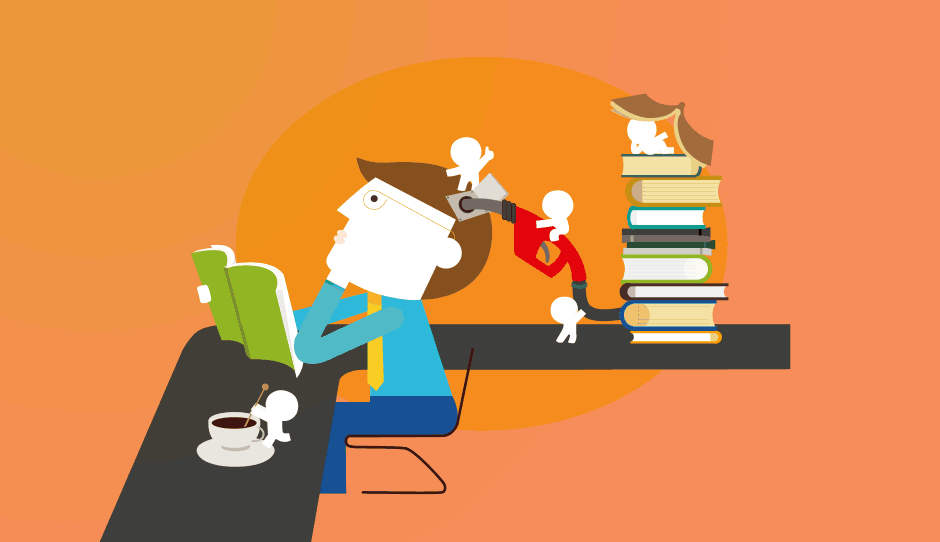 T N Hari, who has nearly 25 years of overall experience in various industries, with the unique experience of both line management as well as HR, knows a thing or two about people management. Read on to find out why he recommends these 5 books for anyone who is looking to become an effective team leader:
On Becoming a Leader: By Warren Bennis
This book is an all-time great – a classic whose value never diminishes even with a rapidly changing context. It's a book that you can read at any stage in your life and still learn a lesson or two. The book argues very effectively that a lot of so called 'leadership' is learnt and not inborn. If you thought that the difference between a leader and a manager is artificial, you need to read this book.
7 Habits of Highly Effective People: By Stephen Covey
This is one of the finest books on managing oneself and managing a team. This book brings out the interrelationship between the two, and the fact that you need to equip yourself to be effective at a personal level before attempting to being effective in a team (either as a team member or as a leader). The concept of transitioning from being 'dependent' to 'independent' to 'interdependent' is a very powerful concept.
Crucial Conversations
This book is a must-read for anyone who deals with people – and who doesn't? The central premise of the book is that when you are stuck in any situation–whether it's at home or work – there is a crucial conversation keeping you from accomplishing the desired results. If you can learn to speak up in these crucial moments effectively, then you can accomplish the results you are after. The book equips the reader with some very practical tools and tips on how to go about it.
Winning – By Jack Welch and Suzy Welch
The book is, in some ways, autobiographical. The book has a lot of practical insights. Among the many insights I liked, his list of eight "rules" for what leaders do is the best: "leaders relentlessly upgrade their team, leaders make sure people not only see the vision but live and breathe it, leaders get into everyone's skin exuding positive energy and optimism, leaders establish trust with candor, leaders have the courage to make unpopular decisions and gut calls, leaders probe and push with curiosity that borders on skepticism, leaders inspire risk taking and learning by setting the example, and leaders celebrate"
Good to Great – By Jim Collins
The Chapter on Leadership is terrific. He introduces the concept of "Level 5 leadership" as a common characteristic of the great companies assessed in the study. He found that many of those classified in this group displayed an unusual mix of intense determination and profound humility. These leaders often have a long-term personal sense of investment in the company and its success, often cultivated through a career-spanning climb up the company's ranks. The personal ego and individual financial gain are not as important as the long-term benefit of the team and the company to true Level 5 leaders.