Vishal Awal, Executive Director, Services, Xerox South Asia, elaborates on how the Next Generation MPS is designed to build momentum and deliver new value that helps customers of all sizes realise cost savings up to 30 per cent with increased efficiencies. In conversation with IT Next, Awal throws light on the trends around 3D printing and its impact on the customers.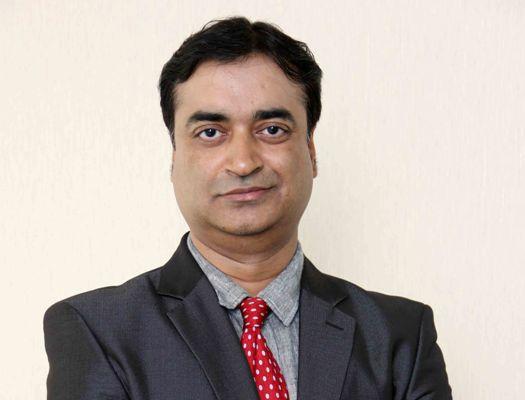 Which direction is the managed services business taking that may impact the consumers?
Xerox India, along with Ernst & Young came out with the first ever comprehensive survey on managed print services in India. The survey projects a high growth rate of 30 per cent for MPS services in India, making it one of the fastest growing MPS markets globally and a significant growth opportunity for Xerox. We are bullish and focused to tap this potential market there is a huge potential for the next generation MPS soutions.The Next Generation MPS is designed to build momentum and deliver new value that helps customers of all sizes realise cost savings up to 30 per cent with increased efficiencies. 
Some of the innovations that can impact the IT teams would be around how managed printing solutions are designed to:
Analyse how and why documents are printed, and use that analytical intelligence to change the way information is accessed. It is way beyond merely managing customers' existing fleet
Enhance information security without disrupting the IT infrastructure
Make mobile/cloud printing easier and more convenient
Evaluate, simplify and improve everyday document-intensive business processes through workflow automation.
Can you elaborate on the opportunities and challenges existing in the growth path and adoption of this technology?
India is an emerging market for services business and represents significant growth opportunities for Xerox. We see a fundamental structural change happening in the enterprise landscape where more and more customers are shifting from a Cap-Ex driven captive print infrastructure to an Op-Ex led managed Print Services, thereby reaping the benefits of lower costs, enhanced productivity, mobile/cloud printing, user-based accounting and security features, effective print governance via SLA assurance and single point of accountability.
We believe that our Document Management Services have huge potential to grow! We are constantly educating enterprises and making them realise the potential savings and productivity enhancement through optimised document workflow possible through Xerox Document Management Services. However, what most enterprises do not realise is that the costs and risks of having a fragmented, decentralised document strategy are staggering.
It's more than simply paying too much to create, manage and produce documents. Document management is one of the most neglected parts in most organisations, in spite of the crucial role it plays in enabling operations and its contribution to productivity and efficiency of the organisation. The reasons are evident – the ownership is split across functions; costs are not visible and impact on organisational efficiency and productivity are not measured. By taking control of the end-to-end processes for each document, applying Six Sigma methodologies, processes and using market-leading solutions and services, we ensure that the entire lifecycle of documents is managed using appropriate technology in adherence to set standards.
How does the future for the document management solutions look like?
If you look at enterprises today, each year improper document management costs them millions of dollars in liability, reduced efficiency and lost productivity. And these costs will only increase in future with expansion in business operations. Hence, it becomes critical to maintain proper document management infrastructure/program to ensure data privacy and security, regulatory compliance, control and access to information and cost control associated with information processing.
Therefore, the incumbent need is to outsource these services to a strategic document outsourcing service provider that specialises in the domain, and is capable of providing the desired turn-around times and Service Levels backed by tangible and measurable Key Performance Indicators, with continuous monitoring and proactive support for the print environments. This trend has already begun – and in future we see more and more enterprises and corporates outsourcing their document management needs to leading global players like us for whom it is a core business.
What is your take on the 3D printing revolution?
3D printing is said to transform the manufacturing process in many critical ways, some of which are likely to happen sooner than others and all of which will likely apply to different end products at different pace. But overall, 3D printing will bring production closer to the consumer and thus production at any given point will likely be required in smaller numbers. Moreover, it will allow for printing on demand without the need to build-up inventories of products.
Do you feel 3D printing is a mass-marketable solution?
The rise of 3D printing is likely to lead to the re-invention of many old products, as well as the introduction of extraordinary new innovations. Since these processes can print virtually anything that can be designed on a computer—thus eliminating the limitations posed by machine tools, stamping and moulding— engineers and designers will no longer be limited in their designs because of previous manufacturing technologies. In fact, the use of the technology has evolved beyond initial imagination with 3D printing technology being studied by biotechnology firms and academia for possible use in tissue engineering applications – in which organs and body parts are built using inkjet techniques. So clearly, as we move into the future, 3D printing will not just be mass-marketable but will also be present across industries.
What is Xerox's perception on 3D printing's adoption by the enterprises?
3D Printing as an area is being addressed by Xerox at a corporate level. While presently we manufacture print heads for leading 3D printing providers worldwide, we will look at commercial aspects from this sector only by the fourth quarter of this year.
How do you see the trend evolving in the next two to three years?
3D printing is on track to move beyond a mere emerging technology into a truly transformative technology. The ability to locally print almost any designable object would have strong repercussions across our society. It is thus crucial that technologists and policy makers begin a significant dialogue in anticipation of these challenges to our current global economic status quo. While the future is certainly hard to predict, prescience and advanced planning are necessary in preparation for the disruptive technology of 3D printing.
Is Xerox betting big on Document Management Services, if so then why?
Globally, >55% of our revenues comes from 'Services' business (including the Business Process Outsourcing Services). Over the years, we have undergone a major transformation and have further strengthened our foothold in the Indian market. Document Management Services contribute an increasing share of Xerox India's revenues today. Today, Document Management Services business is the growth engine for Xerox, and we  continue to lead the Managed Print Services space with clients signing up to save on document related costs, reduce energy consumption, enhance security and increase worker productivity and user experience. Xerox provides solutions to a host of global customers – providing them with solutions that not only help save on document related costs but also reduce energy consumption and increase worker productivity. Xerox MPS also helps customers meet the needs of today's changing workforce – with mobile print solutions for 'on the go' workers and security features to protect confidential information. Some of the customers we service in different markets are Michelin, Virgin America, Marriott, Dow Chemical, Unilever and DHL Mexico (MPS-DTPS).