In the third leg of TPL 2013-team Indian Oil Corporation wins accolades a free trip to Las Vegas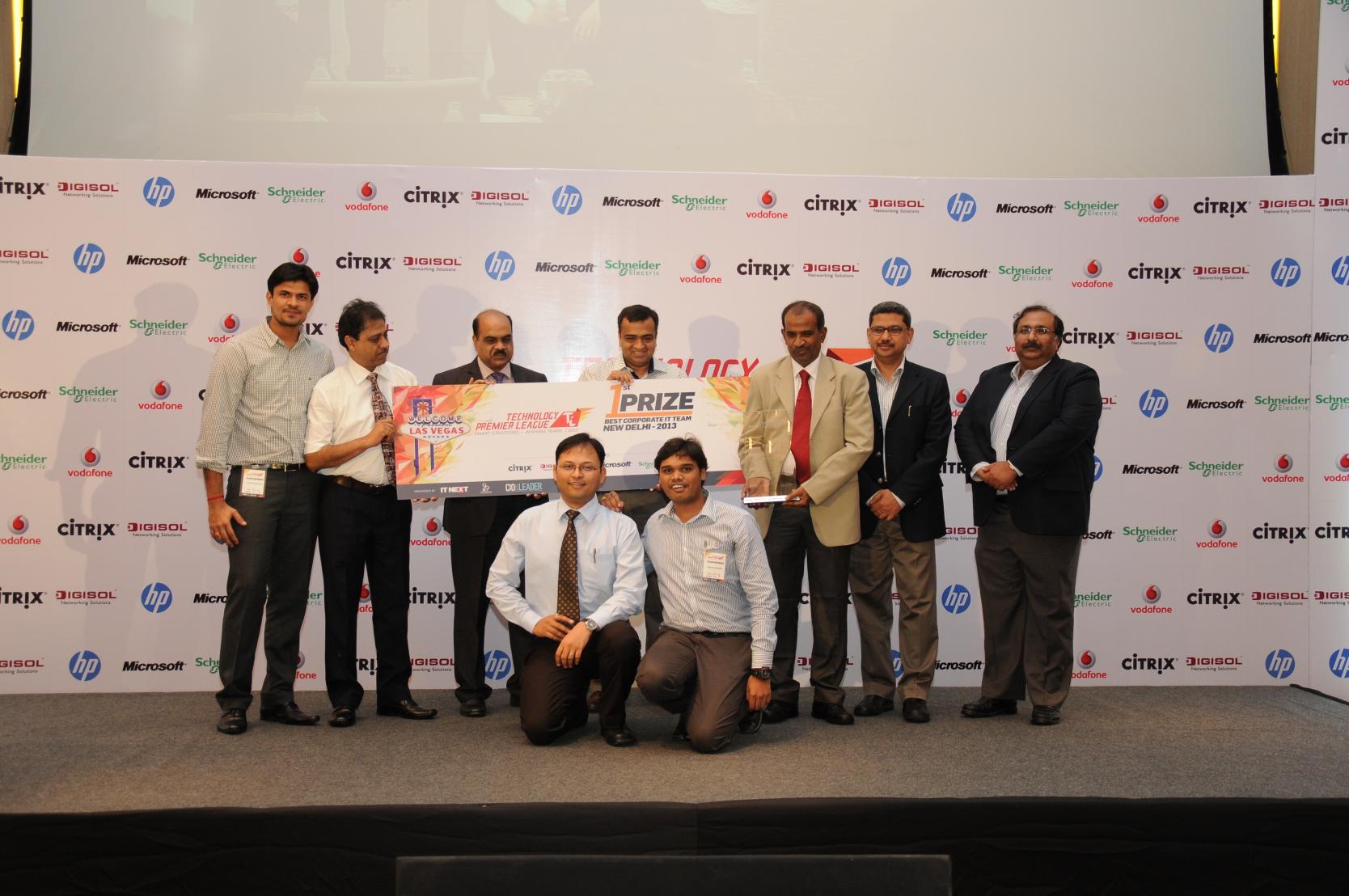 Given the excitement that the recently concluded Bangalore leg of the Technology Premier League (TPL 2013) generated all the 22 teams from and around Delhi who came to participate in the corporate IT team challenge at The Pullman Hotel, Pullman Gurgaon Central Park were gung-ho. Alas, only one could be the winner!
The participating teams had to solve a business case study and present their solution to an eminent panel of jury members. The panel for Delhi comprised Sunil Sayal, Region CFO-India, Nokia Siemens Network Pvt. Ltd, Harish Agarwal, Partner, Ernst&Young Pvt. Ltd, Akhilesh Tuteja, Executive Director, KPMG and Anil Bansal, CFO, Cocoberry Restaurants & Distributors Pvt. Ltd
The presentations were made in two rounds. In the first round, called the Elevator Pitch, all the 17 contesting teams made quick, short presentations based on which five teams were shortlisted: Power Grid Corporation of India, Indian Oil Corporation, Ericsson India Global Services, Snap Deal (Jasper Infotech), Amdocs India, and Aon Hewitt.
Once the finalists were announced, other teams could also vote for their favorite team through a secret ballot. These votes were taken into account and collated along with the scores given to the five teams by the jury members after detailed presentations in the second round.
While Indian Oil Corporation lifted the trophy, Power Grid was chosen as the first runner up, followed by Ericsson India Global Services as the second runner up.
The winning teams are as follows:
1st Prize Winner:
Indian Oil Corporation
S. Ramasamy (Captain)
Deepak Agarwal
Ankur Konwar
Kuldeep Jakhar
Karthik Jalapally
1st Runner Up
Power Grid Corp Of India
Amit Garg (Captain)
Dhiraj Gaur
Y. Rajesh Kumar
K. V. Sampath Kumar
2nd Runnner Up
Ericsson Global Services
(Captain) Meghnad Chaudhury
Abhishek Gupta
Krishna Veer Singh
Sameer Jain
Sharad Goel
TPL is the first and largest of its kind event in India in which corporate IT teams in three cities Mumbai, Bangalore and Delhi match their wits against each other over two days in a business case study challenge.
For more details and pictures, check out>https://twitter.com/tpl_13