List includes the man who (along with Jeff Hammerbacher) coined the term 'data scientist', and is currently the Chief Data Scientist in the White House.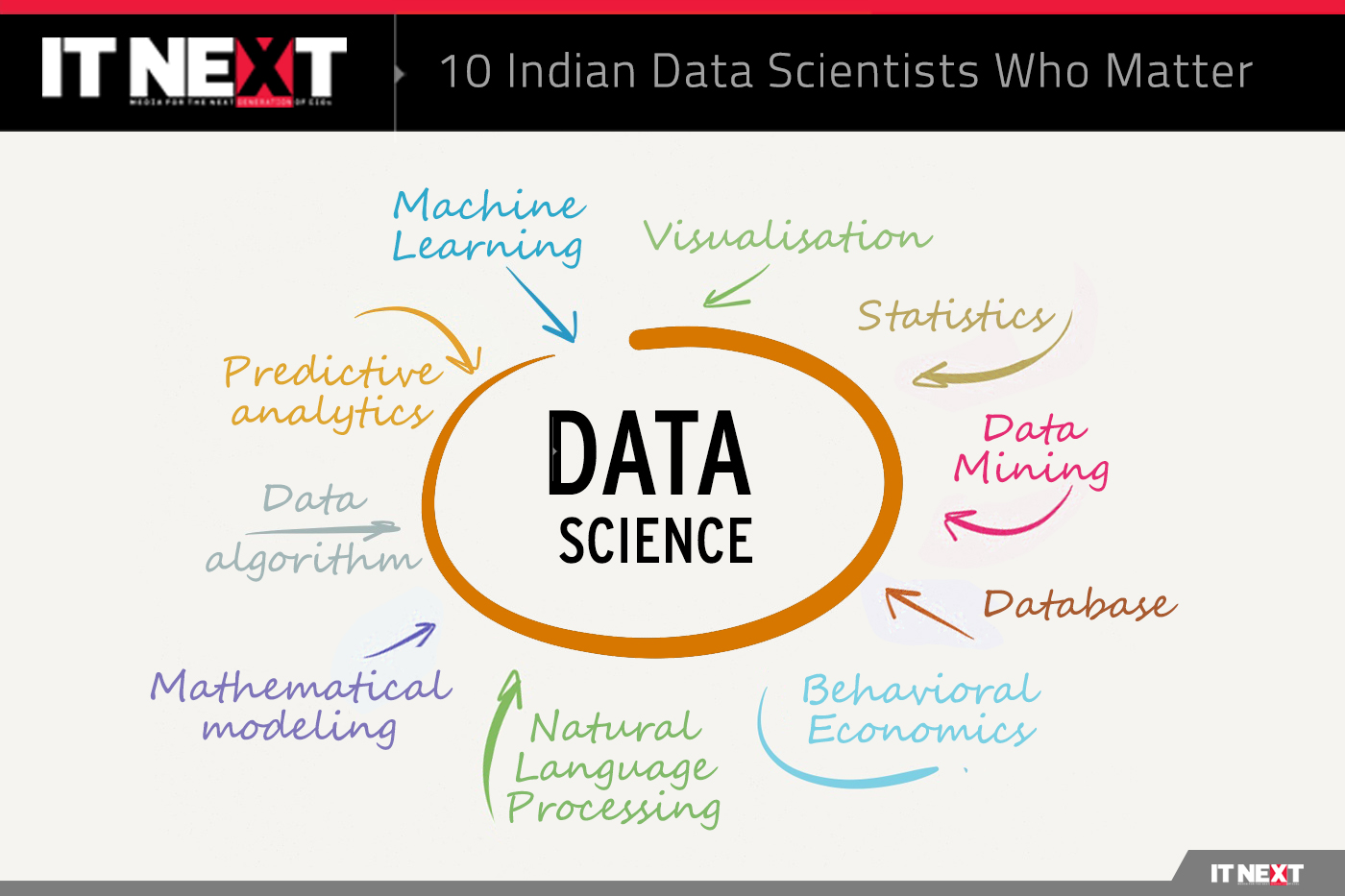 India will need two lakh data scientists in the next few years, according to McKinsey.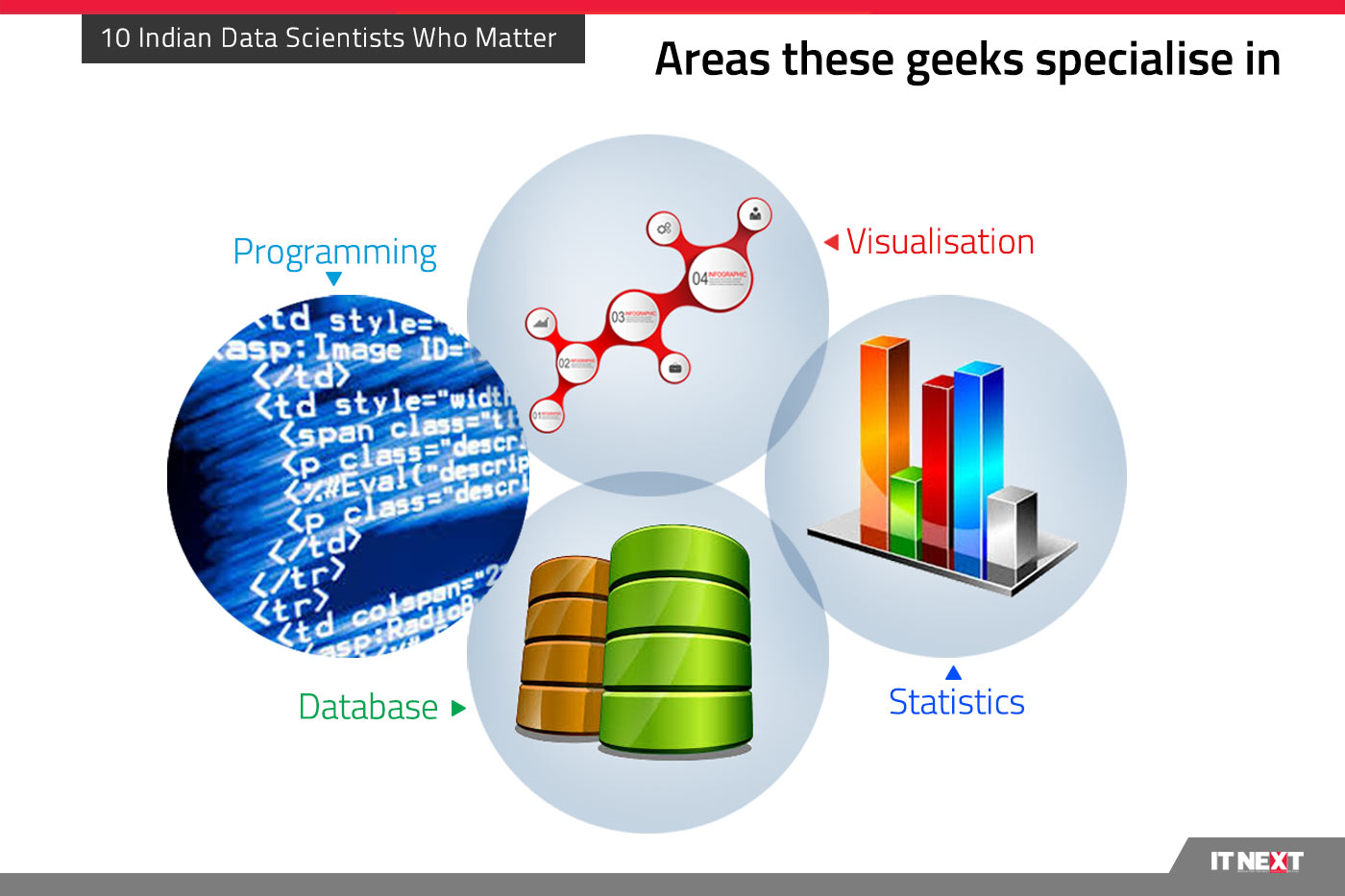 Programming, coding and database knowledge is imperative for data scientists. Understanding of statistics along with visualizing and communicating data is also vital for a data scientist.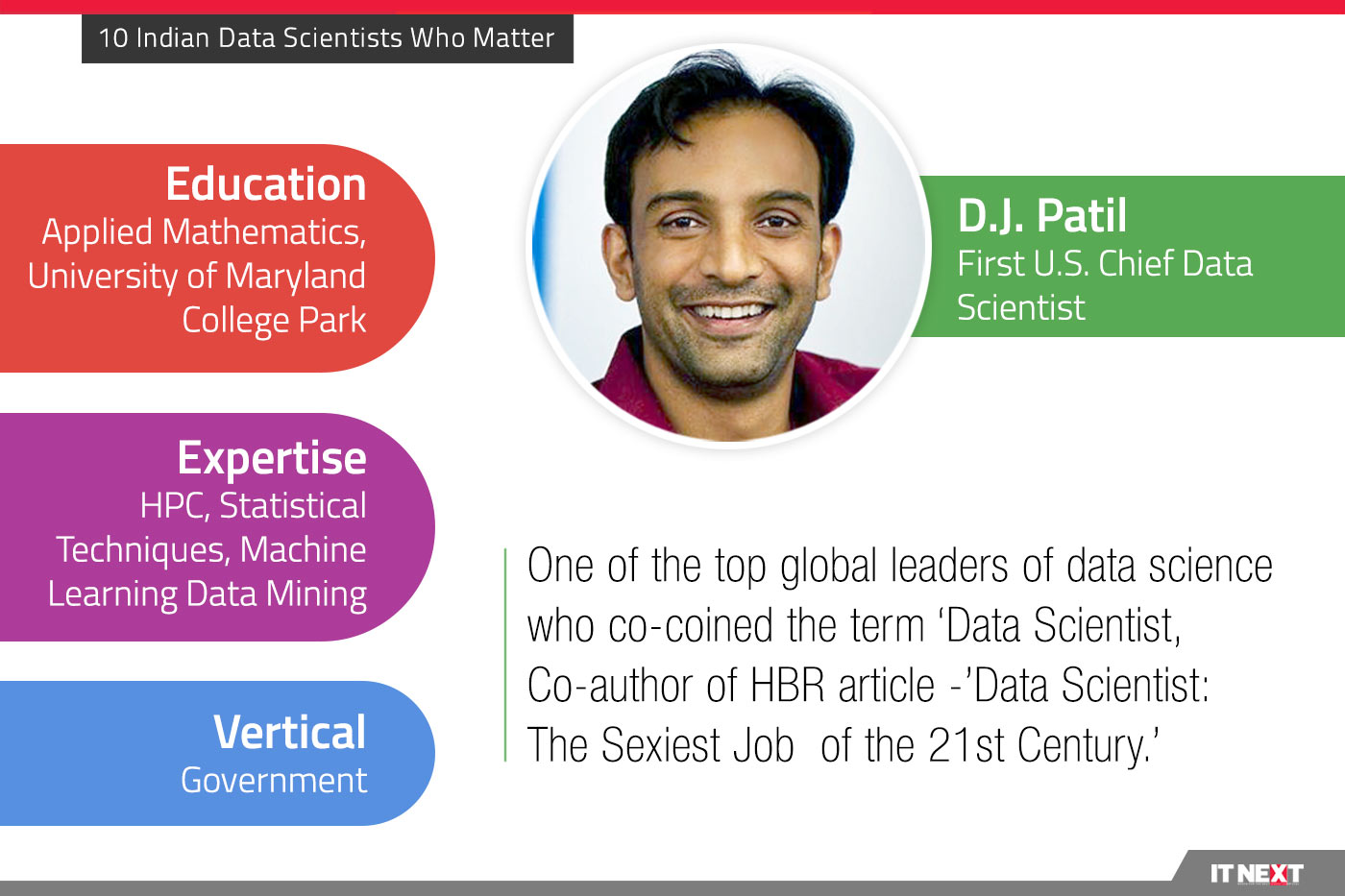 The White House has recently appointed DJ Patil as the first Chief Data Scientist. He is often credited with coining the term 'Data Scientist' who co-authored the article 'data scientist" as the sexiest job of the 21st century.'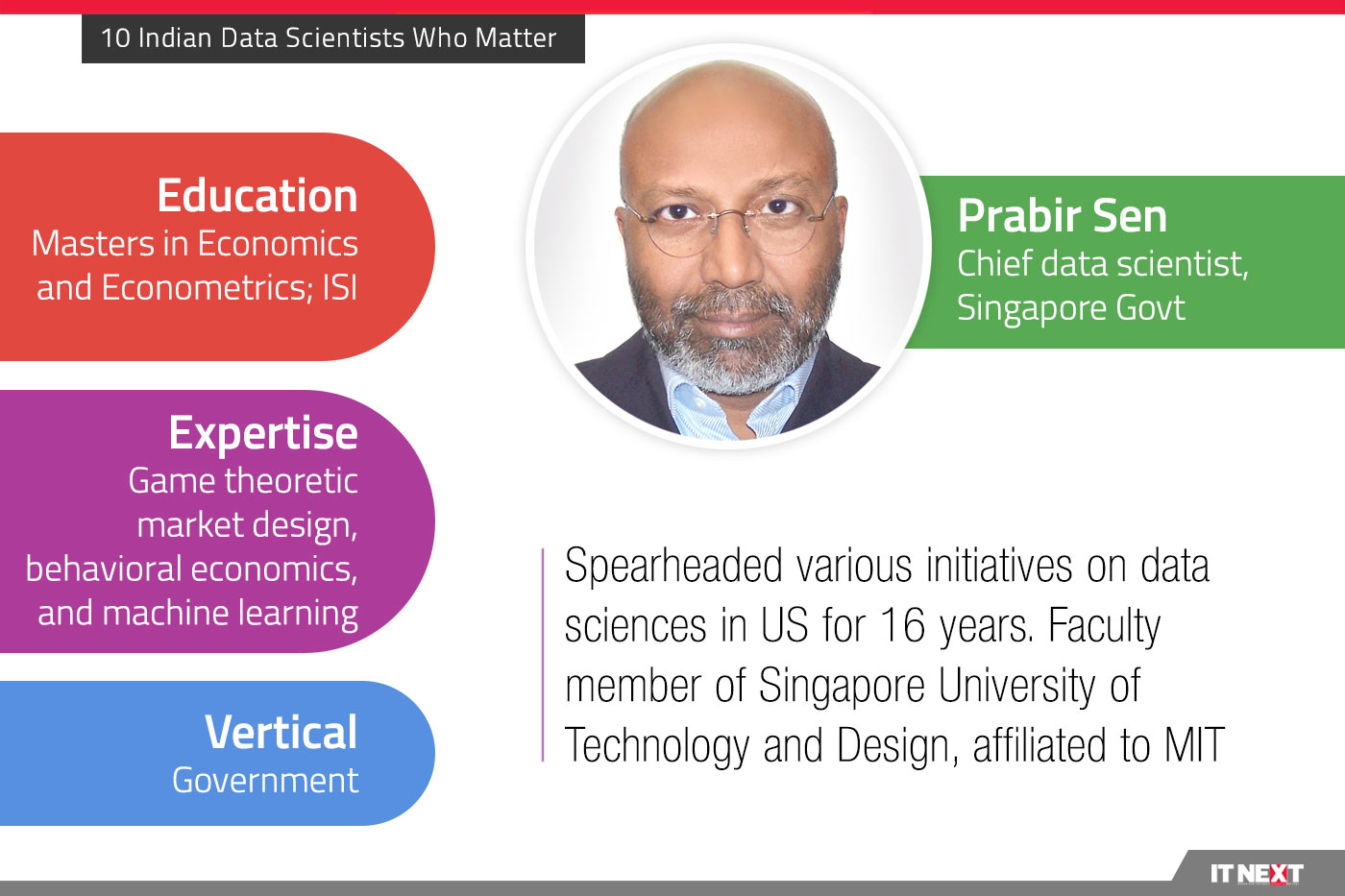 Singapore government recently hired its first chief data scientist --Prabir Sen. Prabir had spent 16 years in the U.S. spearheading various initiatives on data sciences and data-driven business strategies.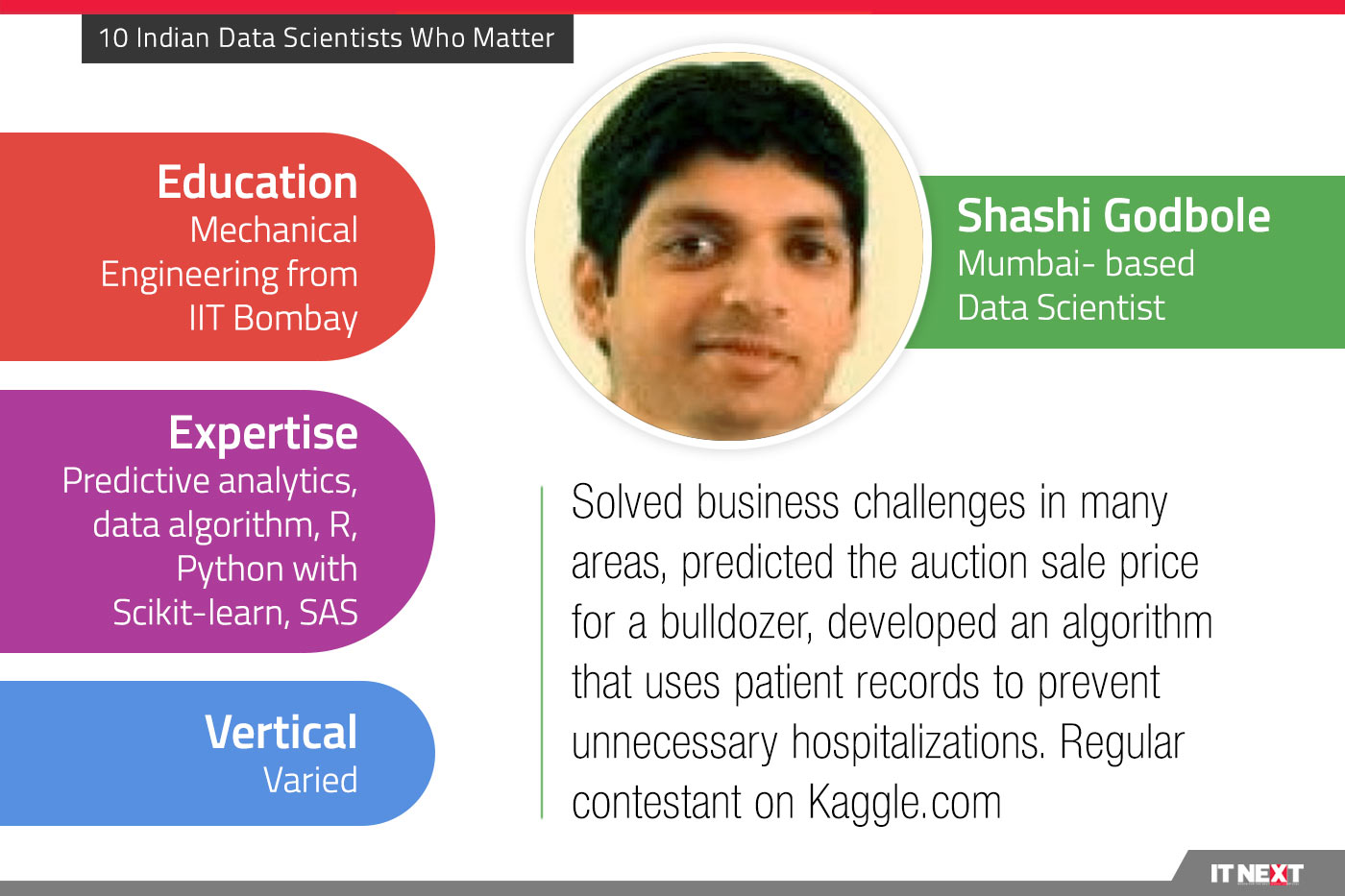 Mumbai-based data scientist Shashi Godbole is a product of IIT Bombay. The Do-it-yourself data wizard is a regular contestant on various competitions on Kaggle.com, a US-based crowdsourcing platform.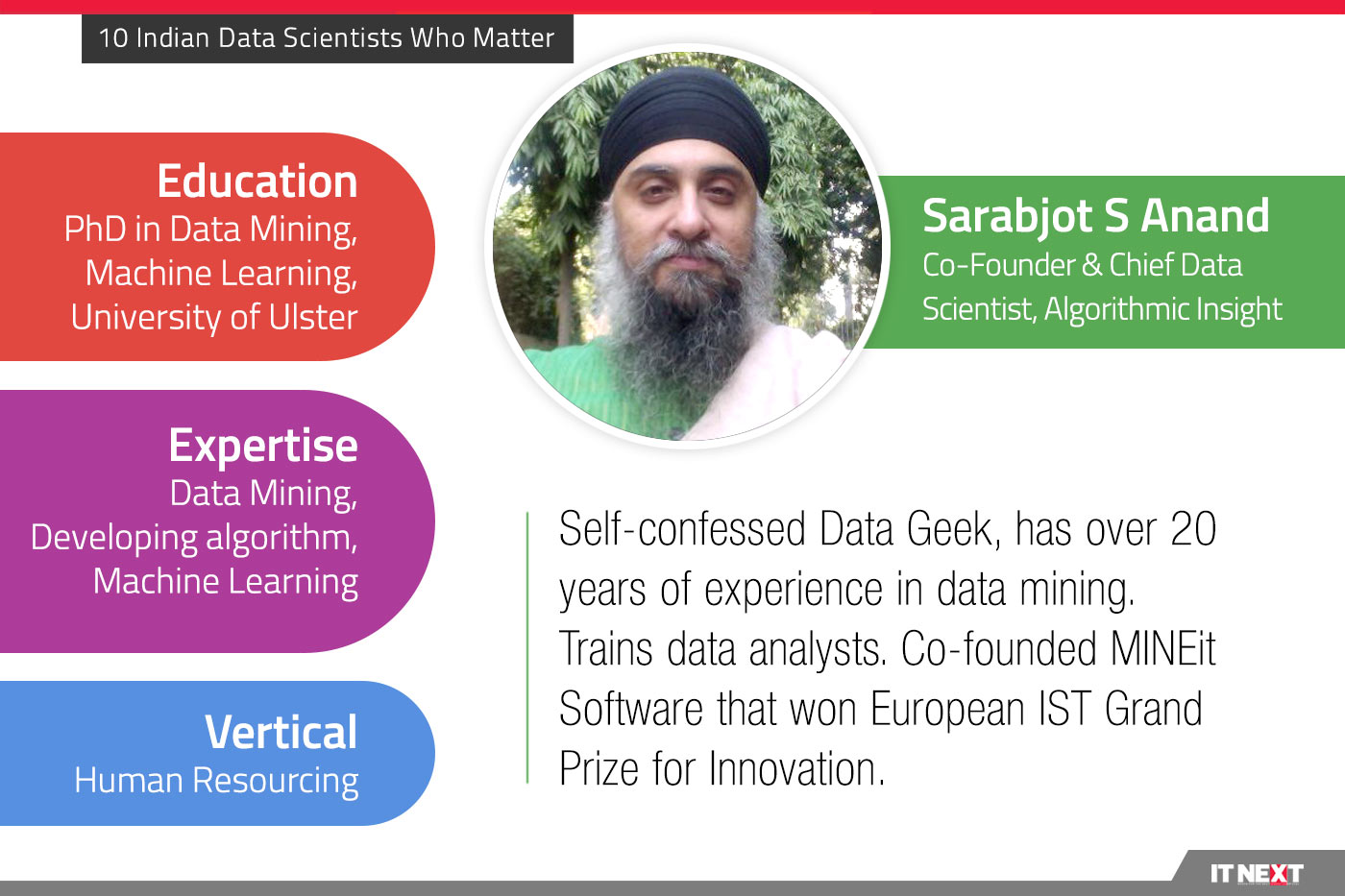 Sorabjot S Anand is a self-confessed data geek with over two decades of experience in data mining. He co-founded Algorithmic Insight. In 1999 I co-founded MINEit Software along with his colleagues at the University of Ulster.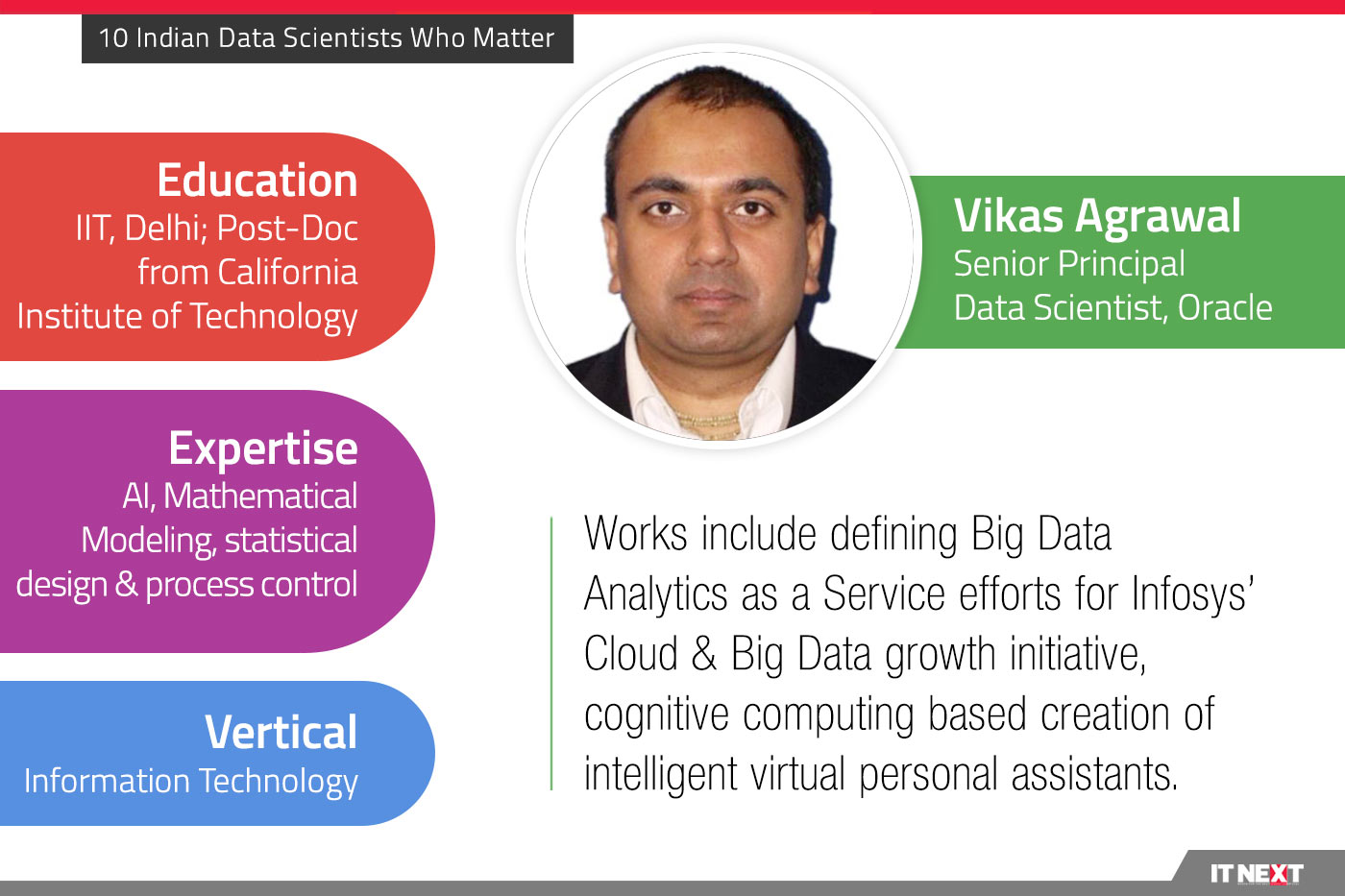 Vikas Agrawal is a senior data science fellow who is currently the Senior Principal Data Scientist for Business Intelligence Apps at Oracle. Vikas did his Postdoctoral Research Fellowship from California Institute of Technology.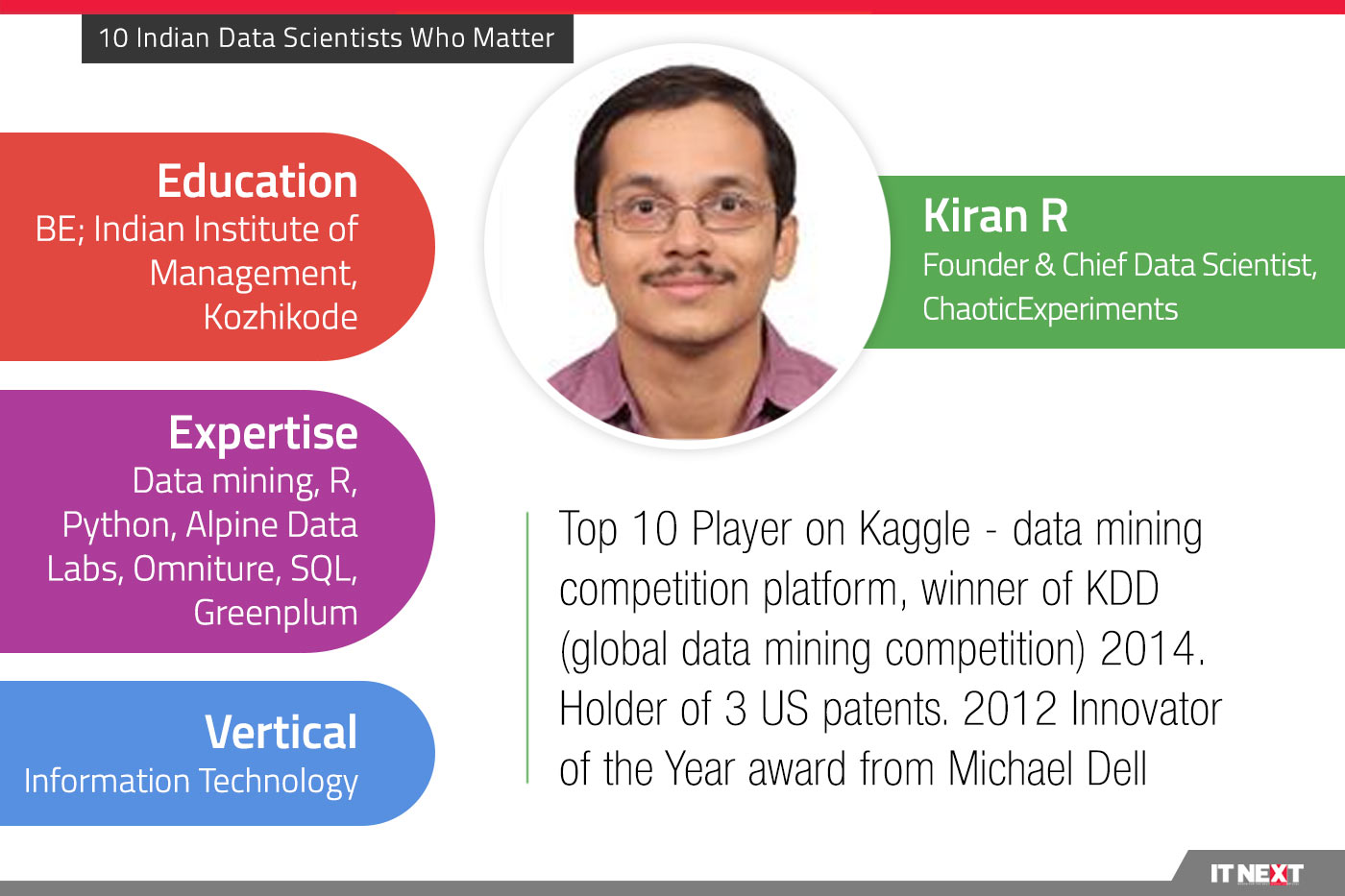 Kiran R is a data science and analytics expert who was amongst top-10 players on Kaggle in 2013 and half of 2014 world-wide. Holder of 3 US patents, Kiran is also a recipient of 2012 Innovator of the Year award from Michael Dell.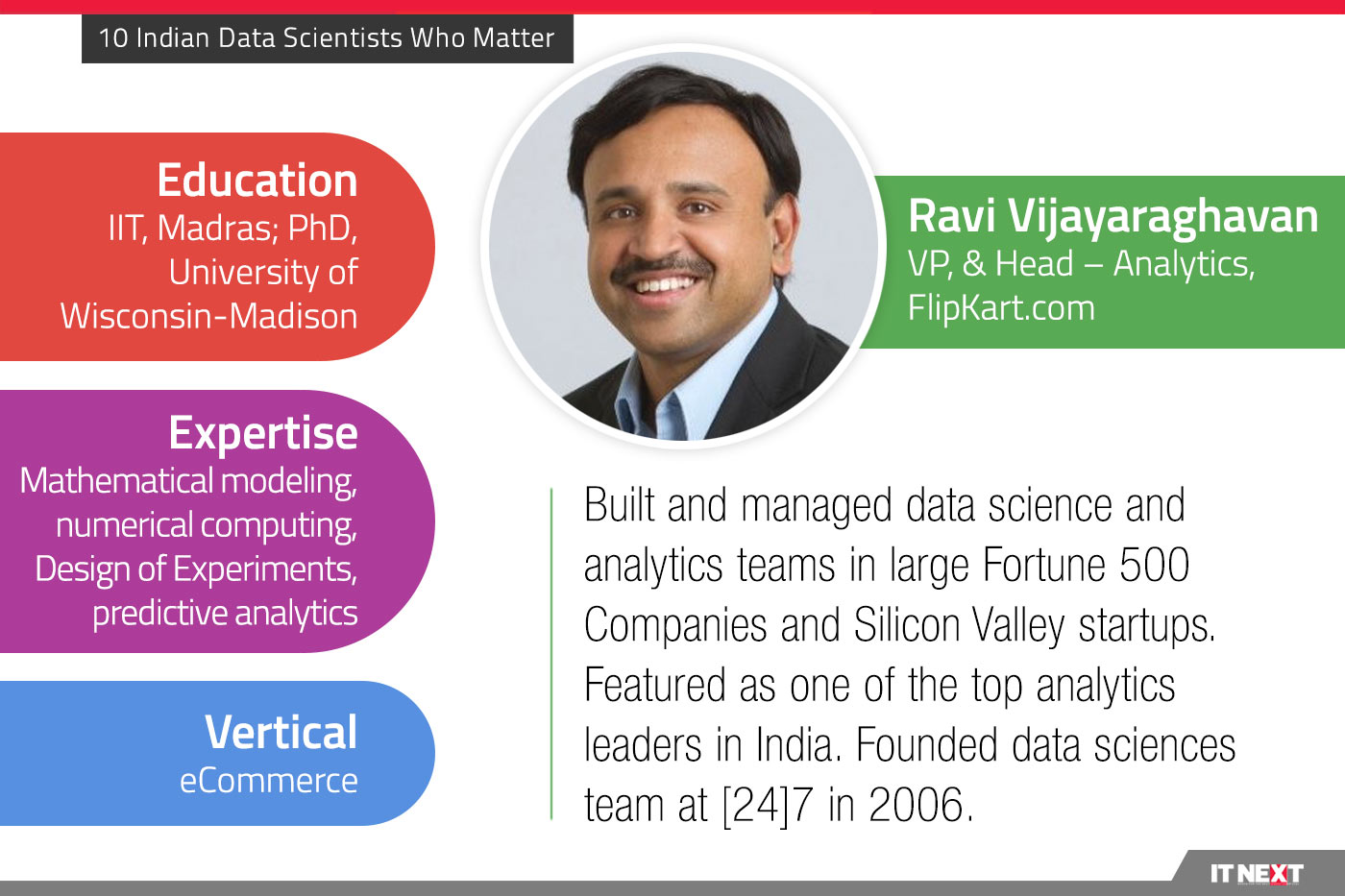 Ravi Vijayaraghavan is the VP and Head -Analytics at Flipkart.com. Ravi has a record of building class analytics and data sciences organizations. He has built/managed data science teams in Large Fortune 500 Companies & Silicon Valley startups.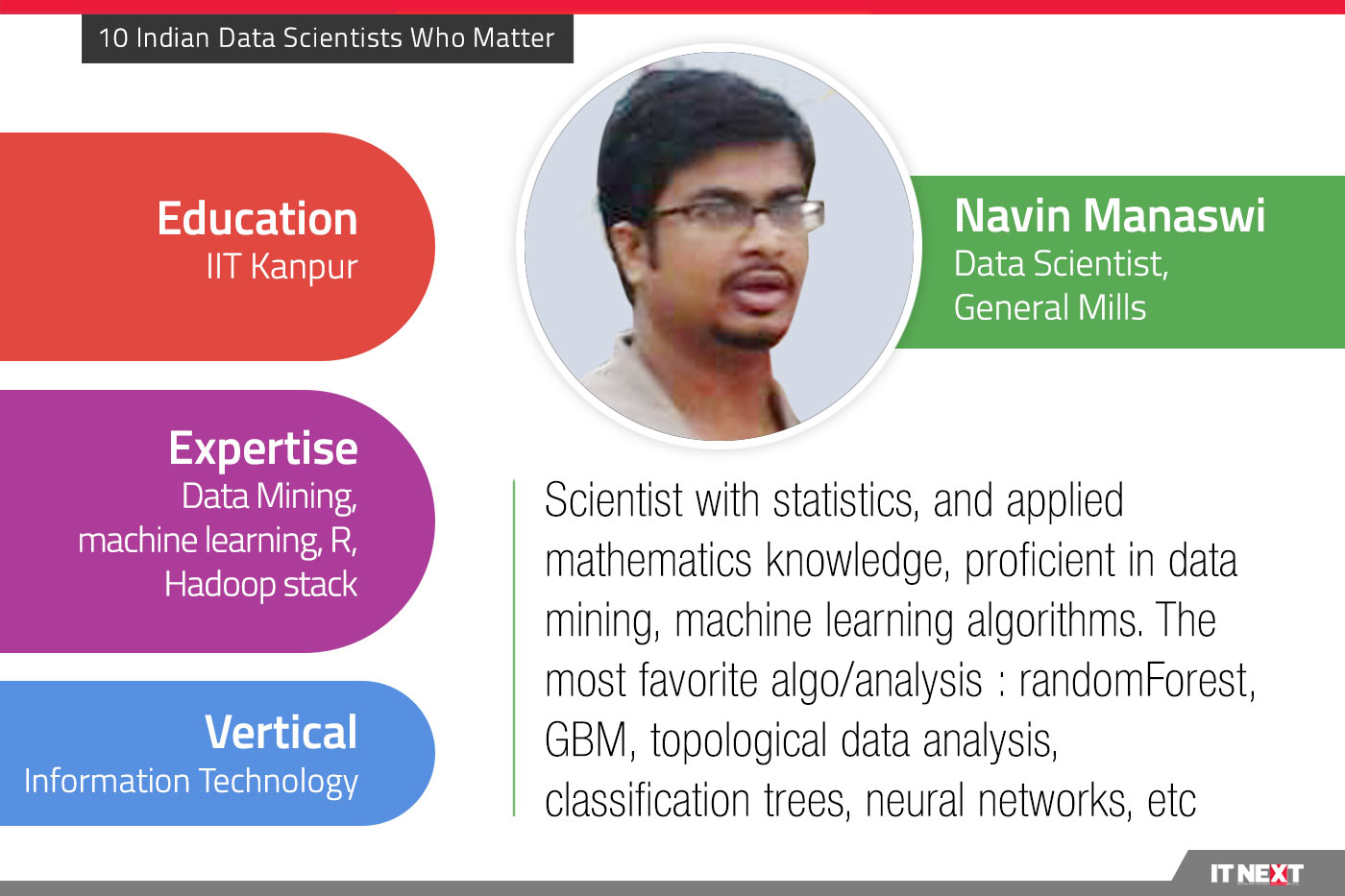 Navin Manaswi is an expert with statistics, applied mathematics and computer science knowledge. Data mining, machine learning and big data are his fortes. His biggest passion is making sense of dirty big data and making useful prediction.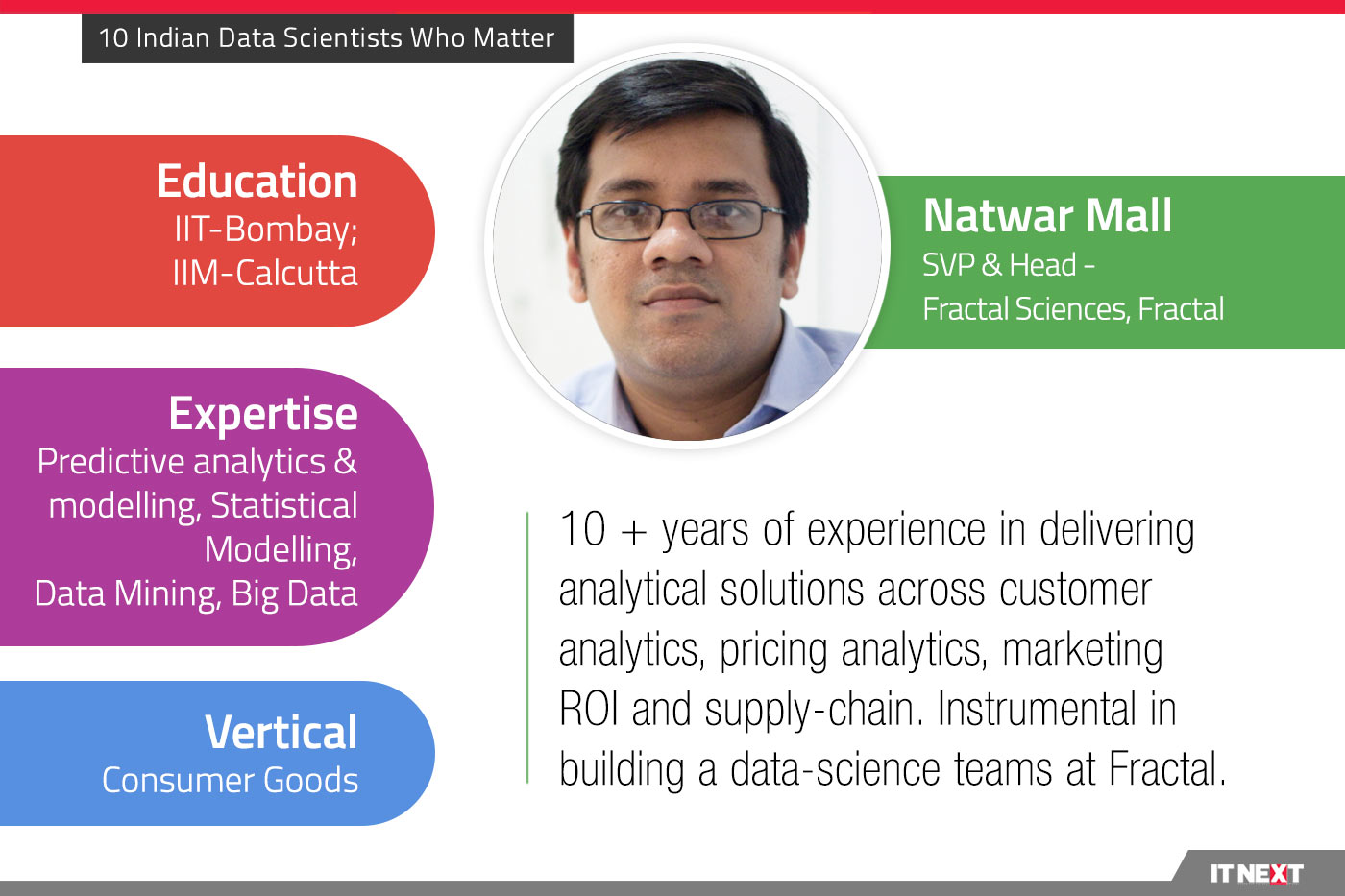 Natwar Mall is an IIT, IIM alumnus, who is currently the SVP & Head - Fractal Sciences, at Fractal Analytics. He worked with Infosys Consulting, Unilever, and Kotak Securities before.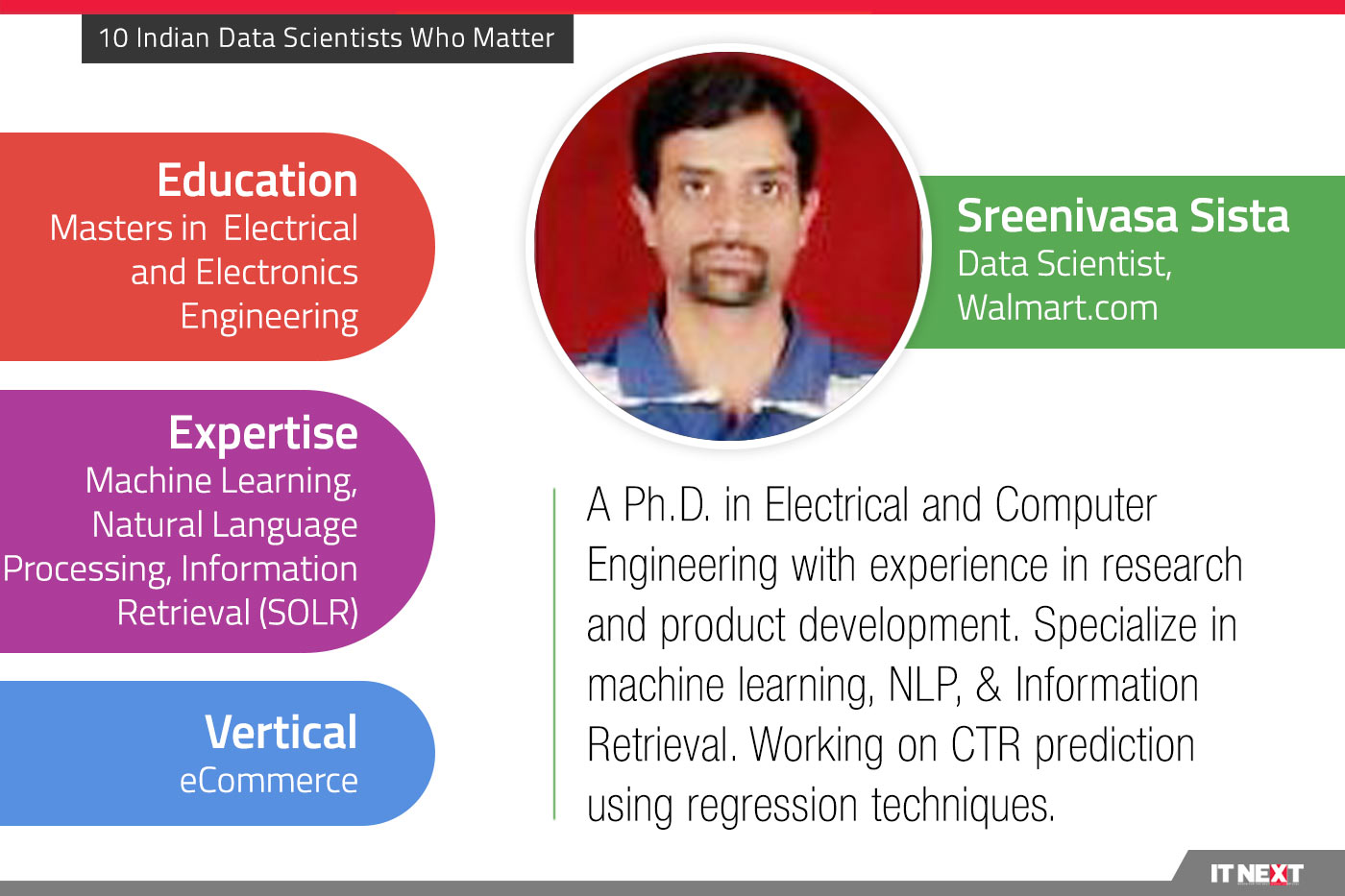 A Ph.D. in Electrical and Computer Engineering with experience in research and product development, Sreenivasa Sista specialises in Machine Learning, Natural Language Processing (NLP), and Information Retrieval.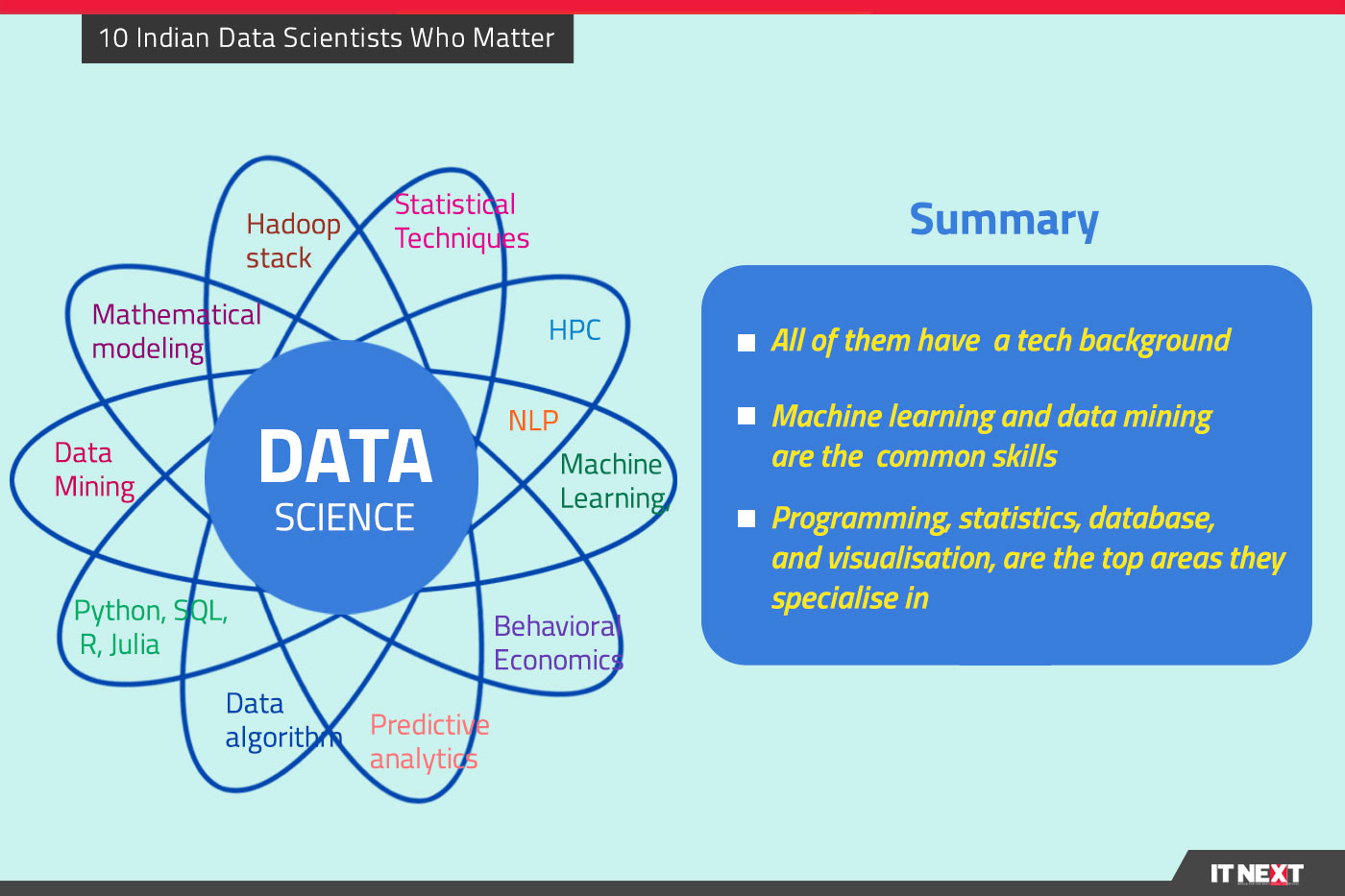 Skills that make the profile of a data scientist. All the ten data scientists have a core technology background. Data mining and machine learning seemed to be the common skills of these data wizards.