Enterprises expect new regulations around crypto, ease of tax compliances, incentives for startups, further push for healthcare modernization, and efforts around digitization.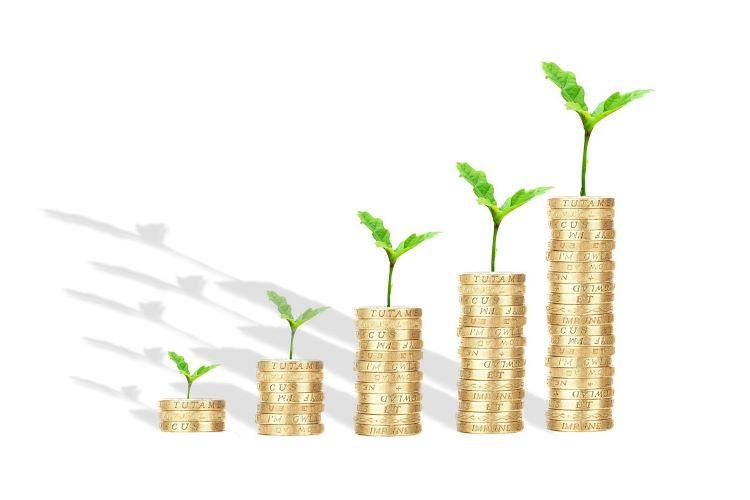 Amidst the continuous uncertainty in the wake of the current health crisis, Finance Minister Nirmala Sitharaman will present the annual Union Budget on February 1, 2022. Enterprises have high hopes for this year's budget announcements.
They expect ease of tax compliances, especially for startups, investments to modernize the country's infrastructure, and incentives to drive digitization.
Focus on digital solutions and infrastructure modernization: Enterprises expect the government to announce new measures and investments in building a robust infrastructure to revive the economy and drive the growth shackled by the pandemic since the last couple of years. While several sectors have started to see change, many others, such as brick and mortar retail, hospitality, and travel, struggle to make a comeback due to periodic pandemic waves. In its annual budget announcement, the government is expected to raise spending on infrastructure, modernize business capabilities and broaden digitization.
Prashant Lohia, CEO, and Founder, Ginesys, expect the Union Budget 2023 to depict a greater and more sustained push towards the digitization drive and bridging the rural-urban divide, especially with regards to digital payments and retail technology. "We expect the Union Budget to bring in more reforms for domestic retail manufacturers and brands as this would drive the Make in India and AatmaNirbhar Bharat initiatives while offering support and strengthening the local retail landscape."
Adding to Lohia's comments, Dilli Babu Nandarapu, Founder & CEO, ShopConnect, says, "It is critical to incentivizing offline SMEs to adopt and strengthen digital solutions to ensure better business prospects and speedy recovery of the overall economy. Moreover, digital infrastructure support will be important, especially for MSME retailers, since the future is getting more and more digitized, personalized, and connected.
Healthcare modernization: The global health crisis has been an eye-opener for India's inadequate healthcare infrastructure. During the second wave of the COVID-19 pandemic, the country witnessed massive challenges in providing timely healthcare to confirmed and unconfirmed COVID-19 patients. With just about 1.3% of GDP spending, India's healthcare sector clearly needs more funds and efforts to build grassroots-level infrastructure and modernize legacy architectures to tackle future health crises.
The pandemic has created new opportunities for the healthcare sector and expanded its facilities to rural and sub-urban areas, effectively leveraging emerging technologies and solutions such as AI and ML. There are growing expectations from the government to announce its roadmap to bring new opportunities and innovations for the healthcare sector, which is undoubtedly the mainstay of economic growth.
The industry expects the government to incentivize organizations that are working to improve healthcare facilities across the country, strengthen the public-private partnership, and set up exclusive funds to digitize the healthcare ecosystem and provide remote healthcare leveraging tech.
Effective taxation and simplified compliances: Another significant expectation from the industry from this year's budget is announcements related to relief measures, stimulus packages, simple taxation, and compliance. "The pandemic has affected many sectors, and it may continue for some time. Stimulus packages and lower interest rates have been a saving grace for the economy in the past. The IT and ITeS industry wants the government to give out better incentives, and it is expected that supportive measures may be provided at this time. Everyone pins their hope on this year's Budget at the industry and an individual level," says Sameer Kanodia, MD and CEO at Lumina Datamatics.
"Similar headwinds are seen in eCommerce, with retail trade going digital. Physical barriers, such as lockdowns and restrictions, hamper the local stores. They are increasingly adopting the online route. Government's stimulus to this sector will further boost its contribution to the economy," Kanodia adds.
Echoing similar sentiments, Ramanujam Komanduri, Country Manager, India, Pure Storage, says, "With restrictions in place amidst the third wave of Covid, large enterprises and small businesses are seeing a dip in their business activities. Both corporates and taxpayers expect relief in the form of rebates in direct and indirect taxes in the upcoming budget. We also hope to introduce simplified compliances and relaxation of GST regulation to facilitate the ease of doing business."
The above sentiments were also reflected in Deloitte's Pre-budget survey results, according to which most businesses expect India's budget to significantly focus on improving digitization efforts and creating an online window system to enhance the ease of doing business. The industry expects the government to introduce startup-friendly policies to reduce compliance costs and tax relaxations to enable innovation and tech-led growth.
"In these testing times, employees should be supplemented for additional expenses that are incurred while working from home, such as electrical expenses, internet and connectivity expenses, office furniture, as well as a one-time set-up cost. To address this one-time set-up cost, up to INR 50,000 for the financial year can be provided, and average support expenses up to INR 5000 per month or INR 60,000 per annum can be allocated as tax-deductible expenses over and above the section 80C," says Lohit Bhatia, President- Workforce Management, Quess Corp.
More support for startups and digital-first companies: As the Information technology segment in India is maturing at a faster pace, it looks at the budget for favorable guidelines and reliefs. From a startup point of view, the industry expects the government to prioritize paid-up capital funds for SMEs. "There should be a progressive and growth-oriented budget for startups, as India has seen 81 unicorns, and we anticipate a budget that allows more of these startups to join the list," says Mridul Ranjan Sahu, Co-founder of CuriousJr.
"Government has announced Coding as a mandatory subject for class 6th and above whereas we as a country are not ready to use western platforms and infrastructure to make everyone learn because 88% of the students do not have access to laptops hence won't be able to get the education they are expected to learn. The government needs to empower the companies who are making education possible for everyone across the country, especially mobile-based learning companies that have broad reach and capabilities to make quality education accessible for the masses," Sahu adds.
There is also a range of new-age tech-enabled startups that want favorable policies and support that can help them thrive and create new job opportunities in the market. "Online skill gaming companies, which have flourished amid phenomenal investor interest, are well-placed to create jobs in roles ranging from VFX designing to software development. The budget should consider levying a lower tax slab than the existing 18% to aid this. With esports a medal event at the Asian Games, and continues to gain prominence, this will also help incentivize a greater number of professionals to get into esports and represent the country at global tournaments of this stature," comments Sai Srinivas, Co-Founder, and CEO, Mobile Premier League (MPL).
"We would further like to see the government come up with ways on how domestic capital can be invested in new-age sectors, therefore finding a way to normalize long-term capital gains tax for private equity of 20% and match it to the long-term capital gain for public markets which is currently at 10%," says Rajan Navani, VC & MD, JetSynthesys and President of Indian Digital Gaming Society (IDGS)
Guidelines for cryptocurrency: In this national budget, many eyes will also be on any new policy announcements around technologies such as crypto technology and Blockchain. Cryptocurrency has gained tremendous popularity in recent times. However, due to a lack of regulations and provisions, it has become a grey area and needs strong government interventions to track the investments and the ecosystem.
"Crypto technology and Blockchain are long-term phenomena that are not going away.  And as the government regulations focus on protecting its constituency from the bad it does, it should also look towards utilizing its power of good for better governance and accountability.  India has been a significant player in developing solutions for the rest of the world with modern technology; it is high time we become a model of utilizing it ourselves," says Pratik Gauri, Co-founder & CEO, 5ire.
In the upcoming Union Budget 2022, the industry expects the government to announce an appropriate tax policy framework for crypto earnings, forming part of the comprehensive crypto bill that might see the light of the day sometime later this year.
"2021 was the most significant year in terms of how things shaped up for the crypto industry in India and as a crypto community. From the upcoming budget, we expect detailed clarity on how it will be regulated and an introduction to a tax regime that would be more fruitful," says Gaurav Dahake, Founder and CEO, Bitbns.
New policies for the logistics sector: The logistics sector is expected to play a crucial role in enabling India's vision to be a $5 trillion economy by 2030. The industry currently contributes about 14.4% to the country's GDP and incurs a cost of 14% of the GDP against the global average of about 8%.
"Keeping these numbers under consideration, we expect the focus of this year's budget to be growth-oriented for the supply chain industry. We foresee new policies being introduced to help strengthen logistics-related infrastructure and rationalize the dwell time across all major ports and customs to expedite connectivity," says Subodh Garg, CFO and Growth leader Pickrr.
"The government should also make a concrete move on the National Logistics Policy as it will help positively impact the logistics industry. While the previous two budgets had recognized the importance of technology in shaping the new India, we now anticipate opportunities and significant government efforts to recognize India as one of the world's preferred AI and SaaS attractions this year," Garg adds.
Incentivizing sustainability: The Union Budget 2022 could also be a new beginning for India's long-term sustainability goals. The country needs further policy initiatives to incentivize technology adoption in renewable energy space. The industry is also looking forward to furthering announcements related to expanding EV charging infrastructure and production linked incentives (PLI) to sustainable D2C companies.
Increased budget allocation for Cybersecurity: There has been a significant rise in cybersecurity breaches mainly due to the increase in the remote work environment and more functional digital economy. As new threats deepen, putting severe risks to the country's supply chains and critical infrastructure, the industry expects focused efforts and budget allocations for raising cyber security awareness and investing in specialized training programs to develop relevant cybersecurity skills set and encourage technological innovation.
"The 2022 budget should provide the industry with increased budget allocation for cybersecurity-related initiatives such as capacity building, developing an ecosystem for cybersecurity skills, implementing awareness programs, and promoting research and development," says Anil Valluri, MD & Regional VP, India & SAARC Region, Palo Alto Networks.
There has been a growing focus among businesses for evaluating their infrastructure from strategic cyber defense services standpoints such as incident response and breach assessment."We look forward to the FM to announce favorable policies and guidelines that encourage the attention and adoption of businesses to pro-actively invest in cyber defense mechanisms and ensure safe and secure Digital India for the years ahead," adds Dipesh Kaura, General Manager, Kaspersky (South Asia).
In addition to the above, every industry and sector is looking at the government's blueprint around strengthening the country's digital infrastructure and Atmanirbhar Bharat initiatives, which has emerged as one of the strongest areas for India for growth during the pandemic.