With Oracle announcing its second cloud zone in India, the public cloud war heats up in India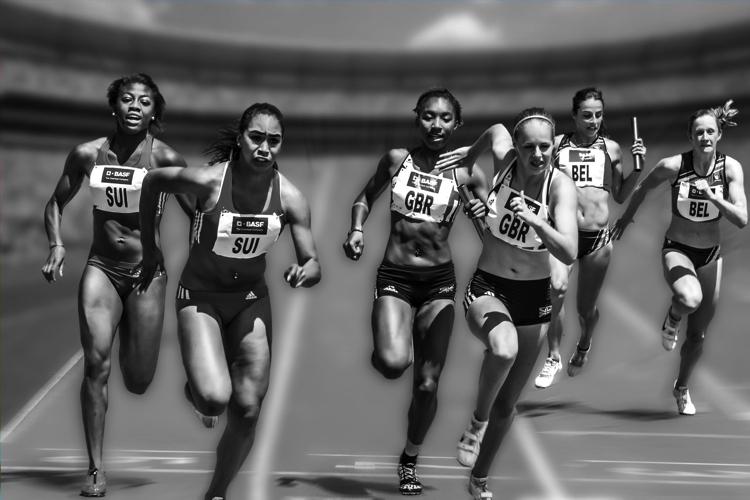 Oracle became the second of the large cloud providers to launch multiple cloud regions in India, when it announced launching of its second cloud region in Hyderabad yesterday. Microsoft already has three cloud regions in India.
With this announcement, all the six major infrastructure-as-a-service (IaaS) providers—Amazon's AWS, Microsoft Azure, Google Cloud, IBM, Alibaba, and Oracle—have strengthened their presence in India.
These six providers account for two-third of the global public infrastructure cloud services (IaaS) in the world. The top three—AWS, Microsoft and GCP (Google Cloud)—account for 58% of the total market share, according to data available from Statista.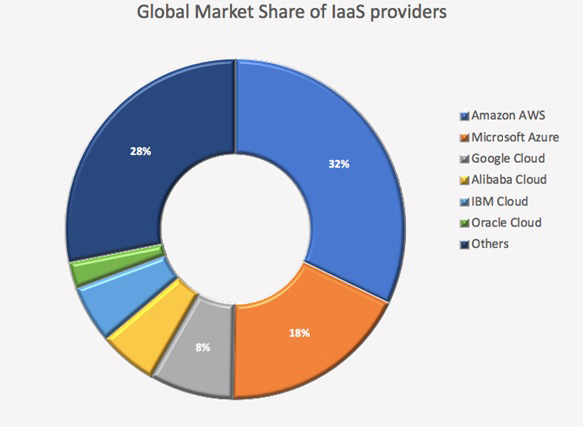 While Amazon, Microsoft, Google, Alibaba, and Tencent have been growing their market share globally, IBM is seeing its share dwindling in last few quarters. Google, Alibaba and Tencent saw their revenues going up over 50% year-on-year in the last quarter.
India, as a large potential market has attracted all of them.
Microsoft was the first to set up its public cloud data center in India, in September 2015. Today, out of its 61 cloud regions across the world, three—West India (Mumbai), Central India (Pune) and South India (Chennai)—are in India.
IBM, which was hosting some of its clients in India, before launching its public data cloud data center in October 2015, today has six cloud regions and 18 availability zones globally. It has one availability zone in India, located in Chennai.
In June 2016, Amazon Web Services announced its Mumbai cloud region consisting of two Availability Zones. Today, AWS has one out of its 24 regions in India (Mumbai), consisting of three availability zones. It also has 17 edge network locations in six Indian cities—Delhi, Mumbai, Bengaluru, Chennai, Hyderabad and Kolkata. According to media reports, AWS is planning to launch another region in India, located in Hyderabad.
Google opened its India region in September 2016. Its data centers became operational the next year. It has 24 regions globally, out of which one is in India—Mumbai. It has three availability zones as part of Mumbai region.
Oracle Cloud launched its Mumbai region in October last year. It has 23 cloud regions globally, as it announced its second region in India, at Hyderabad yesterday. It plans to ramp up to 36 regions globally by the end of this year.
Alibaba Cloud, the largest cloud provider in China, has one of its 21 global cloud regions in India, with two availability zones.

Tencent, another major player in Chinese market is not yet in India. With the current situation, its entry seems highly unlikely. Even Alibaba may get impacted from the anti-Chinese sentiments in India.
In its press conference to announce Oracle's second cloud region launch in India, Regional MD Shailender Kumar, said that Oracle has signed a number of clients for its cloud services in India, including Indian Oil, Kerala Finance, Paytm Bank, Airtel Payment Bank, Manapurram Finance, IFFCO, CRIF, Allana, NITI Aayog, South Indian Bank, Bata and Federal Bank, among others. He said India has been the best performing region within Asia Pacific and Japan for Oracle, for last few years.