India is focusing on mobile and video as key communication channels to boost Customer Experience (CX) in 2020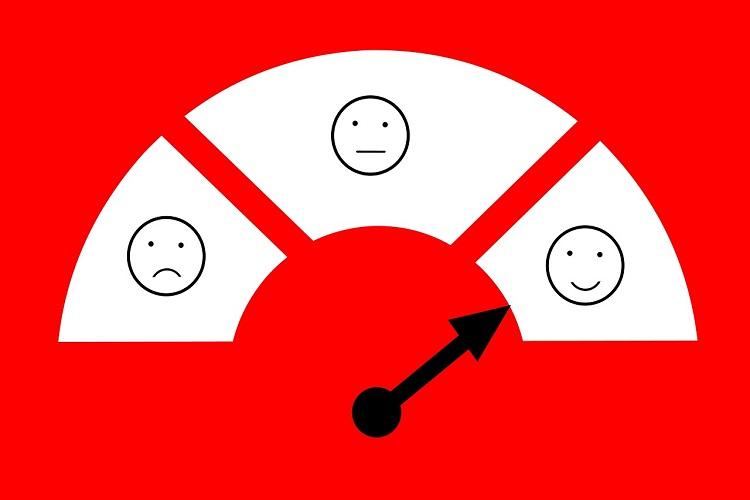 Customer Experience (CX) is a growing priority among APAC organizations with one in five (19%) of them identifying CX to be the most exciting opportunity for 2020, according to a report by Adobe and Econsultancy, titled '2020 Global Trends'.
However, CX maturity lags behind the rest of the world, with only 7% of APAC organizations saying they are mature in delivering CX as compared to 11% for the rest of the world. Within the APAC, China leads the race with 12% maturity levels.
As per the report, with the aim of delivering a full-fledged CX in 2020, APAC organizations lead its global counterparts in terms of being innovative and investing more in CX-enabled technology. 57% of APAC organizations are planning to invest more in CX-enabling technology this year, compared to 51% in EMEA and 41% in North America. Moreover, APAC already leads the rest of the world in adopting emerging tech, such as Artificial Intelligence (AI) and Machine Learning (ML) with more than 54% doing so. India leads the APAC nations in this regard with 46% planning to invest in AI and ML in 2020, on top of 30% Indian organizations that are already using these technologies.
The following are the CX trends for 2020:
1. Optimizing CX – APAC's top opportunity for 2020
Connecting with customers is key and thus, APAC organizations (one in five, that is, 19%) view optimizing CX as a top priority for 2020. They plan to connect through wearables, use data to better understand and anticipate customer needs and communicate with them though an appealing and enriching content.
A Vodafone study reveals APAC is having a great Return on IoT investment and are still narrowly ahead of their EMEA counterparts in this aspect, which is 47% v 45%.
Understanding and anticipating customer needs will be important to where countries stand in terms of competition. A seamless CX is bound to be the most important differentiator. Every country has its own ways of standing out from the crowd. For example, India places a greater emphasis on connected offline and online experiences to provide a more seamless service. The country has adopted the strategy of putting the customer first, which is enabling them to pick and choose as per their needs. For example, in India, Adidas introduced 'endless aisles' in its stores, which empowers shoppers to order goods that may not be on display or out-of-stock and have them delivered to their home or have the item kept for them in store or another outlet, on a 'click and collect' basis.
Figure 1 below shows exactly how nations plan to differentiate themselves from its counterparts over the next five years.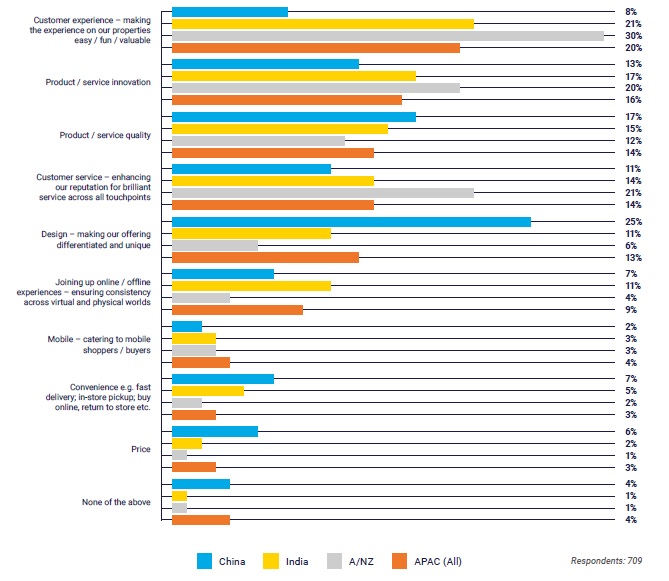 Figure 1: Primary ways in which organizations will seek to differentiate itself from its competitors over the next five years
From the figure above, it can be seen that India lags China in Design strategy (11% v 25% respectively), it leads China significantly in terms of CX (21% v 8% respectively). Thus, each APAC nation strives to out-do the other in the race for CX excellence.
APAC organizations also strive to improve CX experience by adopting the right digital channels and techniques, for example social media, analytics, data management, personalization, etc.
Figure 2 below shows the digital focus for APAC in 2020.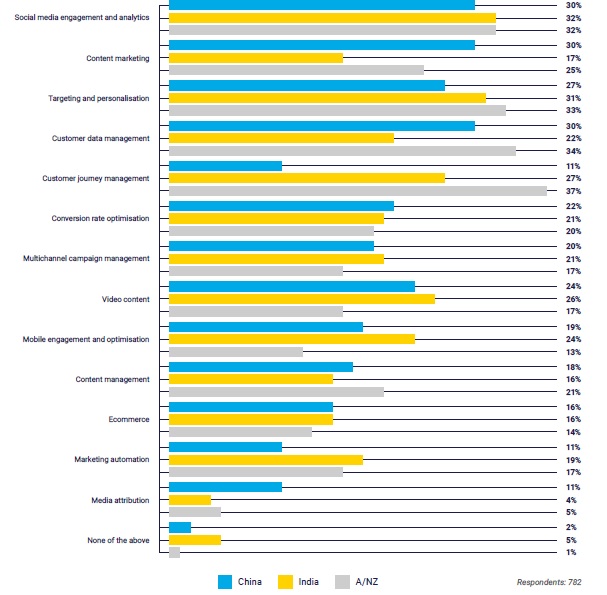 Figure 2: Digital-related areas that are top priorities for organizations in 2020
From the figure above, it can be seen that while Australia/New Zealand are focussing mainly on customer journeys, India and China are prioritizing on mobile and video to enhance brand engagement. This is not just due to the fact that the countries are hotbeds for technology investment but also because of their geography. Their population is so huge, outside the major cities, customers are only provided poor fixed-line-fibre broadband, which results in mobile being the de facto communication channel and faster roll-out of 4G and 5G is allowing connections to support the extra bandwidth of video. As per Forrester, mobile video consumption in Asia will also triple by 2022. Further, half of app downloads worldwide will come from APAC nations by end of 2020.
2. CX Maturity – APAC lags the rest of the world
Although APAC organizations say CX is their top priority, however, they lag the rest of the world in terms of CX maturity. As per the report, only 7% of APAC organizations say they are 'mature' in CX, compared to 11% for the rest of the world. Within APAC, China leads CX maturity with 12%, with India a close second (9%). (See Figure 3 below)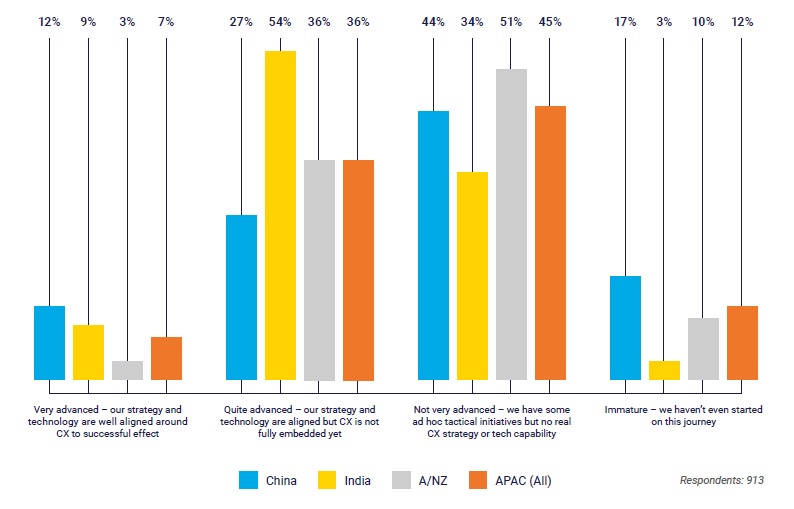 Figure 3: CX Maturity Ranking
It is also interesting to note how exactly organizations are managing their CX. This becomes crucial to how organizations will further develop their CX maturity. (See Figure 4 below)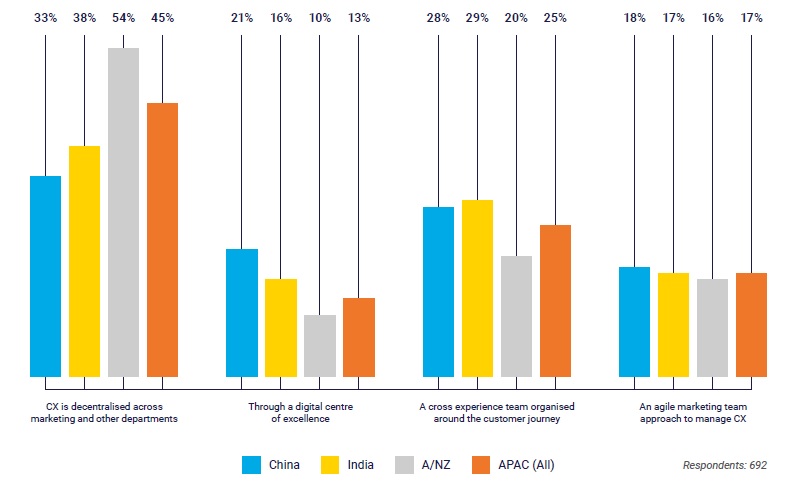 Figure 4: Ways in which organizations currently manage CX
From the figure above, it can be seen that India and China are almost at par (29% and 28% respectively) in terms of having a cross-experience team organized around the customer journey while falls behind slightly to China (16% and 21% respectively) in terms of managing CX through a digital center of excellence. However, most APAC nations do have an agile marketing team approach to manage CX.
3. CX technology investment – APAC leads the rest of the world
APAC organizations plan to overcome the CX maturity lag by putting in extra effort in technology investment. As per the report, about 57% of APAC organizations plan to do so as compared to 47% of organizations from the rest of the world. Further, APAC organizations plan to invest largely on AI and ML and lead the rest of the world in this area too (34% v 25%).
India leads the APAC region with 46% of organizations planning to invest in AI and ML in 2020, which is on top of the 30% Indian organizations already using these technologies.
In India, investment in technology is prompting marketers to start to pull ahead on emerging capabilities, made possible partly by huge investments from central government. For instance, India's central government is earmarking nearly half a billion dollars of investment in AI technologies. This top-down investment approach in new technology is generating an innovation drive that encompasses AR and VR adoption, IoT and blockchain technology.
India is also focussing on mobile technologies, such as mobile wallets and Progressive Web Applications (PWAs). This is due to mobile leading the way as a channel for reaching out to consumers, because of the country's huge population is spread across a vast area. (See Figure 5 below)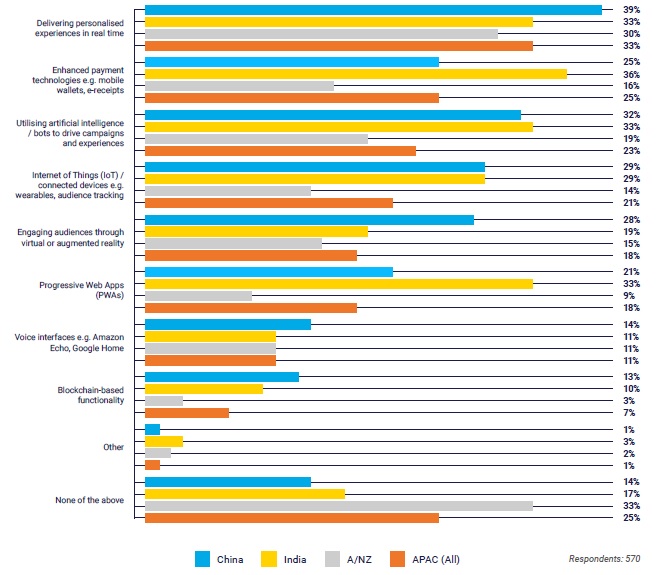 Figure 5: Technologies which businesses are incorporating
As seen from the figure above, India is way ahead of other APAC nations in terms of using enhanced payment technologies in their business (36%) and PWAs (33%). It lags slightly behind China in terms of delivering personalized experiences in real-time (33% v 39%).
Conclusion
The 2020 CX trends suggest that although APAC lags the rest of the world in terms of CX maturity, they have already identified CX as a key focus area. Countries like India and China are leading APAC by boosting investments in emerging technologies like AI, ML, AR/VR, etc. Hence, APAC marketers can keep a close watch on these two countries to see after significant investments, how these technologies will transform digital marketing and especially, how India provides better mobile and payment marketing experiences.