Studies show, AI is viewed by organizational leaders as a strategic advantage to customer and employee experience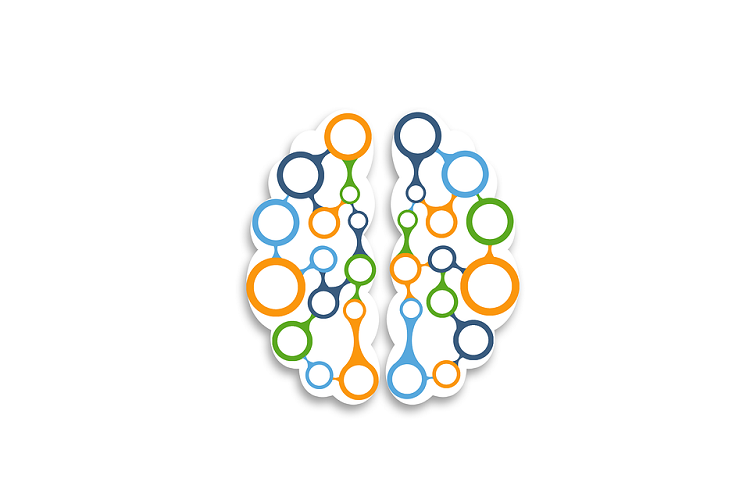 In recent times, the biggest challenge for Indian businesses is keeping up with changing consumer expectations. While companies are striving to offer more information, greater personalization and a brand new experience to the digitally-savvy consumers, they often fail to meet the expectations of their customers. A new study by Salesforce researchers shows that strategic use of technologies, such as Artificial Intelligence (AI), chatbots and mobile can guarantee a more enhanced customer experience.
In India, 93% of CIOs and other decision makers believe their company's customer service must transform in order to stay competitive, according to the study, titled 2019 State of Service report capturing insights and trends from decision makers worldwide to determine their biggest challenges and priorities. The tech decision makers also state that improving service technologies is a top priority, followed by upgrading workforce skills and lastly revamping processes and workflows.
In this context, AI is viewed by CIOs as a strategic advantage to customer and employee experience.
Even though AI adoption is nascent in the country, the study sees the technology is set to soar as more teams turn to chatbots, text and voice analytics, and other use cases. In India, the use of AI and Chatbots by customer service teams is projected to increase by 90% and 118% respectively, over the next 18 months, said the study.
For example, insurance companies, once considered laggards in the use of technologies, are using AI and chatbots to deliver faster, better and seamless customer experience. As Mehmood Mansoori, Member of Executive Management & Group Head - IT & Online Business at HDFC General Insurance explains.
"The extensive use of AI-based Chatbots has helped us in improving auto adjudication of claims tremendously, thereby speeding up claim settlement at the moment of truth. It has also enhanced customer experience by creating an omni-channel to on-board customers – improving engagement across platforms leading to much greater productivity and efficiency."
Not only in insurance, AI is powering nearly every experience we have— making it smarter, seamless and personalized. AI-powered technologies are making its way to every business, across all industries, delivering real personalized value, in real-time. It is little wonder that industries, such as healthcare, banking and financials, ecommerce, IT and customer care, among others too are heavily relying on AI-based chatbots and virtual assistants to improve their bottomline and boost customer experience.
Trained service agents to lead the growth
As CIO and technology leaders are making service a strategic asset, the study shows that companies are increasingly investing on service agents. The results are also paying off well.
"The service agent of today is increasingly tasked with building relationships and driving revenue. They are swapping their mundane tasks for challenging, high-value work," Salesforce researchers say. 89% of agents in India said their roles are more strategic than two years ago and executives increasingly understand that customer service transformation requires an investment of time, talent, and resources; 85% of Indian decision makers are making significant investments in agent training and 94% of service agents in India say they have a clear path for career growth at their job.
The Salesforce report further notes that service is moving beyond the call center as customers embrace an array of digital channels. 88% of service professionals in India say their organization is seeing increased case volume through digital channels.
Indeed, the steady progress toward deeper implementation of AI in the contact center is inevitable because it will allow organizations to improve service levels and reduce costs. Another  recently concluded survey by Xerox states that 42% technology decision makers predicted in the survey that the contact center as they know it now will cease to exist by 2025. In such a scenario, those implementing AI and bots into their contact center would be the ones to stay afloat. 
Mobile workforce - a differentiator
The expanding mobile workforce is driving new revenue streams and brand differentiation. Arming mobile workers with the same capabilities as their office-based colleagues is viewed as key to this evolution. 96% of Indian CIOs and tech decision makers believe the experience a customer has with a mobile worker is a reflection of their brand. Over 69% have increased mobile worker headcount over the past year and 78% expect to increase mobile worker headcount next year.
"Businesses are realizing that service can drive elevated customer experiences, differentiate brands, and drive new revenue streams. As a result, service leaders are investing in their people, processes, and technology to drive nothing short of a transformation," Sunil Jose, Senior Vice President and Country Leader, Salesforce India observes.
Key Takeaways for the CIO
While the Salesforce study focuses on improving customer experience with AI, helping CIOs make informed decisions, several other studies conducted in the recent past emphasize the importance of AI in the enterprise. As per a prediction made by IDC (International Data Corporation), by 2019, 40% of digital transformation initiatives will be supported by some sort of cognitive computing or AI effort. Another study by Gartner says by 2020, 85% of customer interaction will be managed without a human.
However, experts emphasize on human skills too that will make AI adoption relevant. At the MIT Sloan CIO Symposium, David Gledhill, group CIO and head of group technology and operations for DBS Bank, mentions that even though AI has an "aura of complexity" around it but, like any tool, a big part of demystifying AI will be in training people to understand what it can and can't do," he says adding that digital and technology leaders have a big role to play here.
For the digital CIO, the key takeaways from these researches include:
First, CIOs should realize customer experience is a major competitive differentiator and they should view customer service as the primary vehicle for improving the customer experience. For this a shift in their role is necessitated.
Second, CIOs and Chief digital officers (CDOs) should explore AI-led tools and applications to offer unique customer service that is personalized, always on and real-time, consistent and omni-channel.
Finally, in order to lead customer experience transformation, they must convince the CEO and board to embrace, deploy and utilize AI technologies across organizations.