The report identifies specific opportunities—and challenges too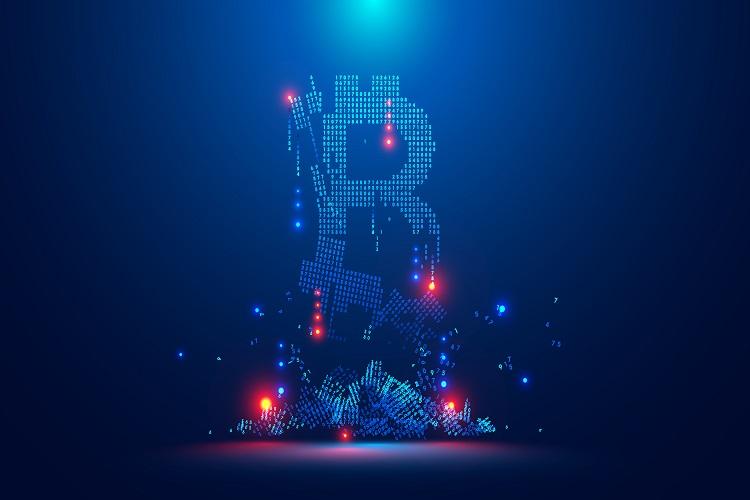 Even as enterprises wake up to the potential of Blockchain, a new report by World Trade Organization (WTO) has identified how the trending technology can revolutionize world trade.
The publication, Can Blockchain revolutionize international trade? explores how exactly can the technology enhance trade and what challenges need to be tackled before the potential of Blockchain can be fully realized.
Some of the potential impact that the WTO report has identified are as follows:
Blockchain could help trade move closer to becoming paperless.
The report says Blockchain could enhance efficiency of trade processes and achieve truly paperless trade, subject to removal of certain obstacles.
"The intrinsic characteristics of the technology also make it a potentially interesting tool to help implement the WTO Trade Facilitation Agreement (TFA) and to facilitate business-to-government (B2G) and government-to-government (G2G) processes at the national level. Blockchain and smart contracts could help administer border procedures and national single windows (a single point of entry through which trade stakeholders can submit documentation and other information to complete customs procedures) in a more efficient, transparent and secure manner, and improve the accuracy of trade data," it notes
Blockchain could give rise to a new generation of services.
The multilateral organization sees Blockchain facilitating introduction of new services in areas like financial services, e-commerce and insurance, terming it, "the infrastructure of the services industry." "Blockchain could be to the services sector what robots have been to manufacturing," the report says.
Blockchain could help administer intellectual property (IP) rights in a more efficient and transparent way, and help fight counterfeits.
The report observes that Blockchain applications could impact both the governance of IP rights and the IP industry itself. "Blockchain for registered and unregistered rights could arguably be used to provide proof of creation, existence, ownership and/or first use, to register IP rights, to facilitate the administration and management of IP rights on a global scale, thereby potentially contributing to the emergence of "global IP chains", and to enforce IP rights and fight counterfeits in a more efficient way," it notes while identifying challenges that need to e tackled before this could be realized.
Blockchain could enhance government procurement processes
The report say Blockchain holds promises for government procurement processes, manage public contracts more efficiently, and fight fraud, but t is essential to weigh the costs and benefits carefully.
Blockchain could help build trust and enhance the transparency of supply chains
The report also reiterates raison d'être of Blockchain in the business world – its potential to build trust and enhance transparency of supply chains. It can impact trade significantly.
Blockchain has the potential to reduce a variety of trade costs substantially
All the above could reduce trade cost significantly, says the report, quoting World Economic Forum (WEF) estimates that that removal of barriers due to Blockchain could result in more than USD 1 trillion of new trade in the next decade.
Blockchain opens up new opportunities for micro, small and medium- sized enterprises (MSMEs) and small producers from developing countries.
The report also recognizes Blockchain's potential to better participation of MSMEs in international trade, by facilitating access to trade finance, facilitating trade procedures, and reducing trade costs—thus removing many barriers that exist.
However, the potential can be realized only when certain challenges are met, the report says unequivocally.
The report lists several technical challenges such as:
Scalability
Security
Interoperability because of numerous platforms using different technical interfaces and algorithms which do not "talk to each other".
Standardization (lack of it) of the information exchanged (International organizations, such as the International Chamber of Commerce (ICC), International Organization for Standardization (ISO), United Nations Centre for Trade Facilitation and Electronic Business (UN/CEFACT) and the World Customs Organization (WCO), have created working groups to initiate discussions to look into the issue and develop interoperability standards.)
Among the legal issues, the WTO report points to:
Lack of conducive regulatory framework that recognizes the legal validity of blockchain transactions, clarifies applicable law and liabilities, and regulates the way data can be accessed and used. The most critical issue relates to the legal status of blockchain transactions.
The recent legislations around data privacy
The report says the codification of law that aims at making laws machine-readable is a requirement in order to facilitate the transposition of contractual obligations into digital contract code (smart contracts), and the development of a global legal identification of companies.
The publication calls for a multi-stakeholder dialogue to assess the practical and legal implications of the technology and to develop collective solutions to existing challenges while providing the flexibility for the technology to thrive.
"While this technology opens interesting opportunities, clearly it also raises legal, regulatory and policy issues that deserve our attention. We need to consider how to spread the opportunities and overcome the challenges. We can only do this if we are in full possession of the facts. We need to fully understand the technology – what it can do and what it can't do. And most importantly for us, we need to understand what it means for international trade," said WTO Director-General Roberto Azevêdo.
"This requires an informed debate. And it needs to go beyond trade experts. Blockchain is a technology that has the potential to break silos, so we should not create silos in this discussion. We need a debate among all stakeholders – the business community, blockchain experts, government authorities, representatives from other international organizations, and many others as well. With our new publication, and with today's event, we are seeking to inform the debate and bring together this wider community," he said.
The full report is available at WTO's website: https://www.wto.org/english/res_e/publications_e/blockchainrev18_e.htm