Alibaba has several challenges not the least of which is the skepticism about giving custody of your data to a Chinese company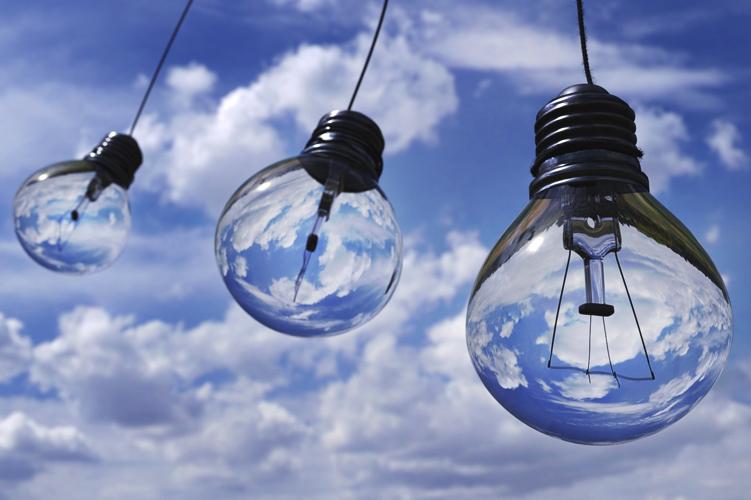 The recent launch of Alibaba Cloud's distribution channel and its announcement that it would train 1,000 sales and technology personnel in India in the next six months hit headlines in Indian media.
Alibaba chose a media conference that it held alongside its recent three-city partnership summit, called India Eco Summit, to make the announcement. The company's priority, said Dr Alex Li, General Manager for Alibaba Cloud APAC, are three: establishing its brand as a leading technology company, project itself as an expert in digital transformation and build a sustainable partnership ecosystem.
At this point, it is worthwhile to ask a basic question: how much chance does it stand in the wake of competition from the Big Three—Amazon Web Services (AWS), Microsoft, Google—and IBM, which are relatively well-entrenched in the market?
To be sure, Alibaba is no pushover. It is the fourth largest global player in public cloud infrastructure services, next only to the top three. In the most recent quarter (JFM 2018), it overtook IBM to take the No 4 spot globally.
While AWS led with a revenue of USD 5.44 billion, Alibaba Cloud registered USD 699 million revenue in the same quarter, behind Google's USD 1.2 billion, in the same quarter.
However, much of that is skewed because of its dominant market share (48%) in a big market, China. The Chinese market is so big that even the No 2 Tencent shows up in the top five list of APAC region.
In other regions, Alibaba Cloud is not even in top 5. However, of late, it has aggressively gone global with sponsoring the Olympics games for 12 years. That makes it the worldwide cloud service provider for both Summer and Winter Olympics.
The India Challenge
From the three priorities that Alibaba Cloud APAC GM Dr Alex Li identified, there was little specifics on how it wants to build its brand as a leading technology company or drive the message of its positioning as "digital transformation expert". In the media conference too, questions regarding positioning of Alibaba Cloud among target customers, especially in comparison to the larger hyperscale providers, did not get too much specific information, whereas the channel plans were well elucidated. Market sources say all the marketing and communication plans of the company are now focused around the partners, not the users.
In essence, the first steps of Alibaba Cloud show that it is taking a channels-led approach and will go for push approach than big bang marketing to the users. A channel partner said the pricing may be 'aggressive' though he refused to comment beyond that.
From among the few specifics that Dr Li elaborated, one thing that stands out is the verticalized go-to-market approach that Alibaba will take. According to him, Alibaba Cloud will choose a few specific verticals initially and will try to build one or two good references before going all out for clients. This again is in synergy with the sales led approach, as compared to the marketing-led approach of the top three.
Of course, in a market like India, no cloud provider can afford to ignore the start-up ecosystem. IBM, Google, Microsoft and AWS have specific programs for this market. And, so has Alibaba Cloud.
"Alibaba Cloud will also build specialised teams to focus on various market segments and sectors such as start-up and online business, to provide customers with a single alignment to partners in order to promote business growth," the company said.
Being Chinese in India
But beyond the strategy and positioning as a cloud service provider, another thing that will be a major roadblock for Alibaba is the fact that it is a Chinese company. 
While consumer products such as Chinese phones and applications like UC Browsers are popular in India, enterprises are a different market.
"Forget other strengths and weaknesses, will you like to host your data with a Chinese company," asked the CIO of a company in the broader travel industry, when this writer quizzed him on the possible impact of Alibaba Cloud's entry in the Indian market. That was the end of discussion.
This is a very real challenge for the company. It is one thing to talk about your offering, support, availability of services, differentiation, pricing…it is another thing to fight the perception about your origin and nationality. In India, the mind block against giving your data to a Chinese company.
Beyond the usual suspicion, in the Indian government circles, there is suspicion about the Chinese. Last year, media reported, in the wake of border standoff, the Indian government went for testing the popular Chinese mobile bowser, UC Browser to verify if it was leaking data. Incidentally, UCWeb, the maker of the browser is a subsidiary of Alibaba Group Holding.
Going for a Chinese company to host your application or data, is one level of extra challenge for Indian companies that they have to take if they do not want to get on the wrong side of the government.   
It is naïve to believe that Alibaba Cloud is not aware of this. Probably that has made it approach the hyper price sensitive segment of small enterprises first. 
To address localization needs, it has already set up its first data center in Mumbai.
Alibaba Cloud now has 47 availability zones across 18 economic centers globally, with coverage extending across mainland China, Hong Kong, Singapore, Japan, Australia, the Middle East, Europe, India and the U.S. (East and West Coast).
It is too early to take a call on Alibaba Cloud's chance in India. The company is yet to prove itself outside China. But in India, its challenge is even bigger. It need to build a narrative that is not just differentiated from the top three but also convincing enough dispel the doubts about a Chinese firm handling an Indian company's data.