How many of these 2 billion users are actually concerned about how their data is used by these companies?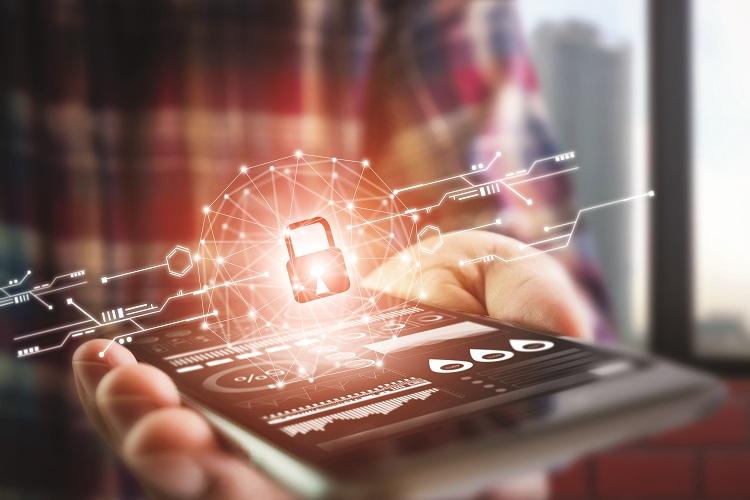 Most of you may not have heard of the Baader-Meinhof Phenomenon. It is a phenomenon where you may come across an obscure piece of information - and soon afterwards encounter the same subject over and over again. Now think about your online browsing habits. Today contextual advertising allows advertisers to use your data and display them as ads on other websites. Now Facebook, like many other websites and mobile applications, collects a lot of data about you - information such as your name, age, gender, location, language, education, ethnic affinity, school, income, net worth, among other things. For years, it has tracked your on-site activity, storing information such as ads you click, pages you like, emotions you use to express your feelings on a post or a video, your location settings, among other things. And that's how you witness ads on your facebook page that are relevant and useful for you.
In 2017, Facebook's monthly active user base grew to over 2 billion. Facebook along with its other popular platforms, Whatsapp and Instagram, have approximately 60% penetration among internet users. The social network has reported 47% growth in revenue to about USD 17.4 billion in the first half of 2017. The company is driven by solid growth in advertising and mobile ad revenues across geographies. Mobile ads now account for 87% of advertising revenues and stood at USD 8 billion in Q2, 2017.
In its data useage policy, Facebook has revealed what it collects from a user:
Content and other information that you provide when you use Facebook for their services
Information other people share about you
Your networks and connections
Your information about a purchase or transaction
Your device and mobile operator information
Information from websites and apps that use Facebook's services
Information about you and your activities on and off Facebook from third-party partners
Since 2014, Facebook has a platform policy that clearly states what developers of third party apps can and cannot do. With regards to data, third party apps have to elaborate in their privacy policy on what data they are collecting and how they plan to use that data. These third-party apps must also delete any data received from Facebook. What Facebook also does now is moderate third party apps. Apps go through a review process where they must justify why that information is necessary for the app. Facebook characterizes "detailed information" as anything other than a user's friends, public profile, and email. Approval is only granted if apps can show that the information they requested will be directly used. But Facebook's updated platform policy only came into place a year after the "Cambridge University researcher named Aleksandr Kogan had created a personality quiz app, which was installed by around 300,000 people who shared their data as well as some of their friends' data," as revealed by Zuckerberg in the public post. In the post, Zuckerberg also added that before 2014, the social network "allowed access to a large amound of information" to third-part apps."
So what's so surprising about the recent Cambridge Analytica story? Wasn't Facebook built precisely to allow companies like Cambridge Analytica to do what it did? And how many of these 2 billion users are actually concerned about how their data is used by these companies?
Research has proven from time to time that users are finally waking up to care a little.
Take for instance, the 2013 revelation by NSA whistleblower Edward Snowden who told the truth about extensive US government surveillance of phone and internet data. Findings by Pew research found that Americans continue to have conflicting views about government surveillance programs. A majority of Americans (54%) disapproved of the US government's collection of telephone and internet data as part of anti-terrorism efforts and wanted to control their personal information, but few feel like they are able to. Most say it is important to control who can get their information (93%), as well as what information about them is collected (90%). But only 9% say they have a lot of control over how much information is collected about them.
A KPMG survey in 2016 also found that more that 82% of consumers are not comfortable with the sale of their data to third-parties. 55% said a free fitness tracking device that monitors the well-being of users and produces a monthly report for them and their employer is crossing the privacy line. 
The survey also revealed that consumers have mainly top three concerns about the way organizations are handling and using their personal information were: unwanted marketing; personal information being sold on to third-parties, and lack of secure systems. The survey found that strong cyber security systems (32%) are the most effective thing an organization can do for customers to trust them with their personal data. Over half of survey respondents also said that they were willing to share their gender, education or ethnicity online, while a considerably lower proportion were happy to share more sensitive information, such as location (16%), address (14%) or medical records (13%). Looks like the consumers/users are already deleting their internet browser cookies or managing their social media settings. "Almost one-third even use incognito or 'do not track' modes, while a quarter percent use encryption," revealed the survey.
This is good news.
With the plethora of apps in your mobile appstore collecting personal information, what you plan to share or not share, is your responsibility. How marketers, advertisers or internet and tech companies use this information is largely public knowledge today. Informed users have a choice: they can either be smart about how they use these apps or be careful about what they reveal. Reminds me of a quote by famous author, Gabriel García Márquez, who once said, "all human beings have three lives: public, private, and secret." Maybe it's time to revisit what you share on social media.