From HCI to application of AI, four defining trends in cloud and datacenters that you need to be sensitized to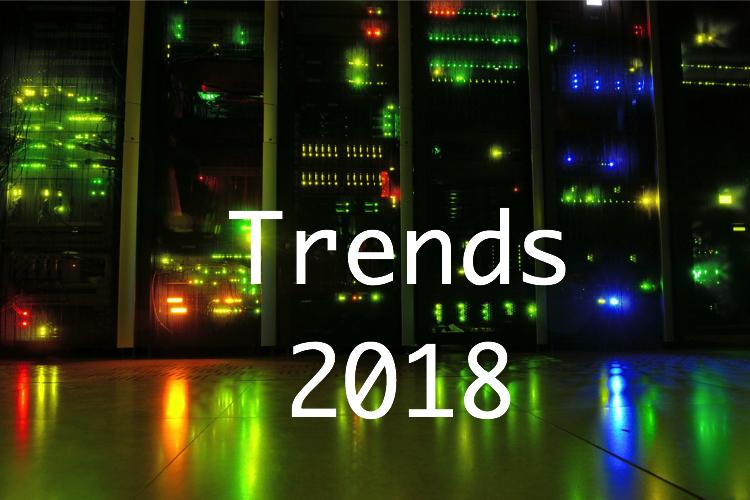 Managing complexity is the biggest and most significant pain point that CIOs are grappling with today.
While cloud has been projected as the path to bring in simplicity while delivering results faster with a lower TCO, the last decade has also witnessed numerous innovations resulting in multiple technologies that often call for multiple approaches of implementation of infrastructure technologies.
The question before CIOs is - which one will give them a more sustainable advantage? Let us examine what are the technology trends that are likely to see the most traction in 2018.
Hyper-converged infrastructure (HCI) demand to grow
In 2018, public cloud adoption will drive the need for hybrid cloud. As leaders increase their IT spend, there will be a growing need to explore public cloud as an option but that also means that there will be an increasing segment of people who will look for solutions that will help them adopt hybrid cloud solution because enterprises will need to evaluate which application needs to be put on which kind of cloud. The idea of running all applications on cloud will be replaced with a more selective approach and having the hybrid cloud will help them to do just that.
This trend has already gained momentum in the global market and has been well recognized by the analyst community. There will be an HCI-first approach for any new purchases made by enterprises in the coming year, which will result in an increased adoption of HCI which fundamentally enables customers to do hybrid cloud.
Application mobility the key factor to evaluate technology
The second aspect of hybrid cloud is that applications need to be mobile. They need to be portable across the cloud, which means that one of the key aspects of people evaluating technologies will be application mobility itself. In the past, the applications used a virtual machine construct to make them portable and available on different systems. Going forward, we will see further acceleration of technologies such as containers that will help people port their applications is a much more simpler way. Containers will help make applications extensible make them scale out and make them more flexible. Containers will get a lot more interest in 2018 and technologies such as Kubernetes will draw more attention from people who would like to understand how to manage their cloud environment using the construct of Kubernetes and such technologies.
Infrastructure as a code
The third trend to look out for is more and more data-centric infrastructure will be treated as codes. IT itself, IT management and planning of overall operations, will become automated and agile. Developers will be able to write software infrastructure as a code, making siloed hardware boxes function faster. We will see a lot of automation, self-service, a lot of private cloud as a service to the end customer going forward. The focus on automation inside the datacenter will drive infrastructure-as-a-code as a theme for IT teams to evolve their cloud management and datacenter management strategies.
Application of AI in datacenters
Artificial intelligence (AI) is developing but is still at a nascent stage. Machine Learning (ML) which is the foundation for AI will see more meaningful adoption. It is likely to result in machines being able to identify and help optimize the overall datacenter operations - from root cause analysis to how ticketing systems are created for teams to interact. We are already seeing the merger of teams happening in datacenters; today we do not need a specialist for fiber channel versus a specialist for hypervisor. We will also see that as teams come together, a lot of intelligence will be transferred to the machines, where machines can manage other machines efficiently. This will mean that the machine learning paradigm and the heuristics that are used inside datacenter operations will become stronger, eventually leading to a robust AI kind of delivery over the next few years. The first step to delivering artificial intelligence will be in this machine learning trend that we will see strengthening in 2018. 
These are the four significant trends that people need to watch out for as they are evaluating their datacenter transformation in the year 2018. These trends will not be specific to just a few industry segments and will radically transform every business right from consumer personal technology to enterprise technology across the globe.
The author is senior director, product management at Nutanix