Tips for handling workplace conflict.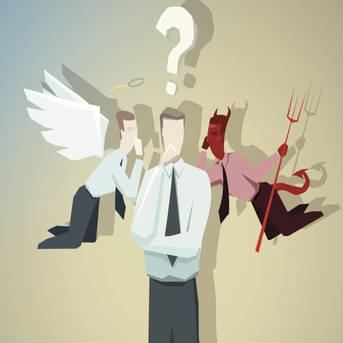 Workplace conflicts occur when business heads with differing standpoints are unwilling or unable to find common ground. "It can happen to the best of teams after the honeymoon period of the working relationship," says Beth Fascitelli, head of Consulting at Meta-Culture, a conflict management consulting company based in Bengaluru.
In offices, disagreements should be resolved promptly and wholly to ensure the roots of conflict don't fester beneath the surface and snowball into something uglier. Lingering discord is harmful—it adversely impacts the image and well-being of the business. Besides, disruptions in harmonious working relationships increase attrition and consequently hiring expenses. Conflicts also reduce productivity—a study, Managers as Negotiators, found that 30 to 42 per cent of a manager's time is spent in trying to reach consensus. In worst case scenarios, partnerships break down and businesses go bankrupt if the dispute leads to a lawsuit.
Face the fact that conflict cannot be wished away. Nor should deep-set differences ever be accepted as unsolvable. "Ignoring conflict is like not paying heed when doctors advise appropriate preventive measures. You could end up needing surgery when some exercise and diet control would have done the trick," adds Fascitelli. Follow these pointers to set in place a conflict resolution mechanism, well before any hint of discord.
Establish Systems
Get support: Work to get buy-in for a conflict resolution mechanism from business owners at the outset. They should be willing to participate in the process and honour it even if the situation does not affect them directly. Some top honchos welcome dispute handling procedures that keep them out of the fire-fighting frontline. "In companies, appointing a neutral person as chairman who has voting rights to salvage deadlock situations is the first line of defence in case of conflict between directors, in a business deed," opines Dipali Sarvaiya Sheth, partner, MDP & Partners. 
Think ahead: Identifying an appropriate mediator is the first step in setting up a conflict resolution mechanism. "An external mediator is always preferable in the interest of ensuring an impartial resolution," says Sindhu Ramachandran, founder & principal consultant, DCC Consulting, an organisational development consulting firm.
Organisations that can additionally afford an internal mediator benefit from having a person on hand to present the facts fairly, and help the external mediator to reach effective conclusions. 
"Sometimes, it may not be convenient to identify a mediator at the outset when starting a business. Partners or directors can still provide for a mediation mechanism in case of conflict," suggests Sheth. Clearly mention the timeframe in which a mediator will be sought and the kind of situation that will be addressed by mediation.
Share information: Well informed mediators are the most effective. "At the time of appointment, make available details of the roles and work scope of each person holding authority," advises Ramachandran. This information helps forecast possible areas of conflict and work out alternative structures whereever possible. 
Provide the mediator an After Action Review report in the eventuality of conflict. Such reports mention what was supposed to happen, what actually happened, and the cause for the discrepancy. But Ramachandran cautions, "Mediators should not rely on reports prepared by superiors who could be biased. They must stay open to new possibilities." 
Mediators can also ask probing questions about the parties' viewpoints to understand them. "After all, sometimes the presenting issue is not the issue at all. Asking questions to unearth parties' real needs and concerns is vital to coming up with creative solutions," adds Fascitelli.
In case of conflict: Organisations are adversely impacted when conflict breaks out. "Disputing business heads try to influence employees to take sides. They may also try to blame the other side for causing or escalating a conflict," says Ramachandran. This can create an unpleasant and stressful work environment. Let it be known that business will continue as planned in case of an eventuality. "Status quo must be maintained until the situation is resolved and both sides agree to the solution," advises Sheth.
Create healthy workplaces
Nurture the environment: Prevention is better than cure, especially where business conflict is concerned. So, Fascitelli suggests thinking things through from the outset. "Preventive measures are like scaffolding holding up a relationship, a foundation to build upon."
These include making conscious decisions to evolve a desired organisational culture, clearly defining leadership roles to avoid confrontation, establishing communication guidelines, introducing systems to align expectations with reality, and writing out the plan. Investing resources in these aspects will go a long way in minimising the risk of trouble arising, and ensuring that it's managed well, when it does actually arise.
For instance, business heads should not be singled out for criticism during meetings. Their lapses are best corrected by initiating group discussions and letting the communication flow to the area of concern and corrective measures. Non-judgemental communication goes a long way in helping avoid conflict.
Focus on organisational culture: Conflicts occur because of the human fight or flight response. People are wired to become offensive or defensive under stress or when threatened. Accepting that disagreements will happen is a healthy start towards setting in place systems to deal with them. 
"Focus on creating a culture wherein people feel safe to actually address conflict; if they don't feel safe, they'll inevitably deal with the conflict in negative ways like venting their feelings with colleagues at the water cooler," suggests Fascitelli. Employees should be encouraged to speak up and deal with the matter. For this, she suggests making sure that the immediate consequences are never punitive as that deters individuals from seeking relief. The idea is to enable opposing parties to work through their differences at their own level before escalating matters.
Restore communication
Communication and trust may breakdown between conflicting parties when they assume inflexible positions. Consequently, it becomes hard for them to re-establish healthy communication even after the conflict resolution. Bruised egos may lead them to avoid each other. Ideally, the process brings out each side's contribution to the dispute. "It takes two to tango," observes Ramachandran, "but sometimes one party can come off looking worse. Such disgruntled employees should be counselled to deal with the frustration that sets in."
 Human resource consultant Sunitha Ravi points out that it is important to help conflicting individuals make a complete recovery from a conflict. Employees can be helped to overcome negativity by taking up a hobby, attending motivational workshops and participating in CSR initiatives. Since conflict is a drain on emotional and physical health, they can also be encouraged to undergo relaxing yoga sessions or learn meditation. Sometimes, HR managers qualified in behaviour and development are briefed about the case and asked to step in after the mediators are done. "Managers follow up the progress and morale of employees after the conflict resolution process. They work closely with both parties to ensure calm prevails," she adds. 
In a world where it doesn't take much for conflict to erupt, establishing a conflict resolution mechanism makes sound business sense, to minimise losses from discord.