Organizations should focus on privacy, security and compliance when offering digital services to customers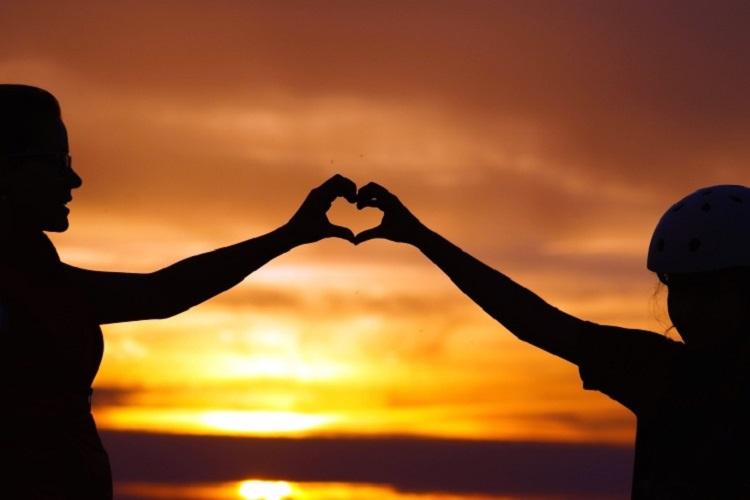 Trust is critical for organizations to succeed in this digital world as consumers overwhelmingly prefer to transact with a trusted digital platform. However, a new study jointly conducted by Microsoft and IDC reveals that only 41% consumers in India trust organizations that offer digital services to protect their personal data. Experts believe that CIO/CTO and other digital leaders can play a credible role to reduce this trust gap.
The study conducted amongst 6,400 consumers and senior leaders across 14 markets in India asked respondents to provide their opinions on certain elements of trust, including: privacy, security, reliability, ethics, and compliance – when using digital services.
The study revealed that consumers feel that all these elements of trust are almost equally important to them. Specifically, security (86%), privacy (85%) and compliance (82%) emerged as the top three most important elements. Consumers also have the highest expectations of trust from financial services institutions, followed by education institutions and retailers, finds the study.
Trusted platform, a priority
The study states that establishing a trusted platform needs to be a priority in organizations' strategy for digital services. Close to half of the consumers (46%) in India have had their trust compromised when using digital services.  
More than half (51%) of the respondents indicated that they would switch to another organization and one-third of consumers would stop using the digital service altogether. Another interesting finding is that despite Indian consumers are known to be price-sensitive, close to 73% consumers highlighted that they would recommend a trusted digital service to others even if the cost is higher.
"The upside for organizations with a trusted digital platform is tremendous as India is one of the largest and fastest growing digital services markets in Asia Pacific where almost all of the transactions and interactions here would be digital in the near future," Keshav Dhakad, Group Head & Assistant General Counsel – Corporate, External & Legal Affairs, Microsoft India, opines.
Highlighting the need for CIO/CTO/CDOs in digital services firms to address the trust gap, Dhakad says, "Most consumers still do not perceive organizations to be trusted data stewards. It is clear that businesses need to do a lot more to understand what drives consumer trust and focus on how they can build trust and make it a key competitive advantage for their digital services."
The study shows CIOs and digital leaders should focus on two things when they deal with consumer trust issues. One, trust should be the foundation of digital transformation plans and second security and privacy are the two most trust elements
Using AI as a tool
The Microsoft-IDC study deduces that technologies such as artificial intelligence (AI) can play a key role in reducing trust gap, and digital leaders including can establish a trusted framework in order to do so. Consumers in India have the highest trust in financial services institutions, education institutions and automotive companies to harness AI to improve their lives.
According to a study conducted by IBM's Institute for Business Value in 2018, eight out of 10 high-performing enterprises are now considering or moving ahead with AI adoption. CIOs of those firms assert their organization's ability to drive revenues, improve customer service, lower costs, and manage risk. However, although they realize the huge benefits of this technology, 60% percent of those companies fear liability issues and an equal number say they lack the skills to harness AI's potential, according to the same study.
Italian computer scientist and professor, Francesca Rossi, who has done extensive research in artificial intelligence, writes in her blog, "Trust in the technology should be complemented by trust in those producing the technology. Yet such trust can only be gained if companies are transparent about their data usage policies and the design choices made while designing and developing new products."
She continues, "If data are needed to help AI make better decisions, it is important that the human providing the data is aware of how his/her data are handled, where they are stored, and how they are used."
Likewise, Dhakad believes, for the development and usage of AI and technology in general, we must first consider its impact on individuals, businesses and society.
Tech collaboration with government
Dialogue between technology companies and governments and also other industry stakeholders are necessary. Consumers in India feel that technology companies (46%) followed by governments (34%) should be responsible for building trust, indicating the need for a stronger partnership between the private and public sector.
In other words, the study suggests that not just organizations providing digital services, but the broader industry, including institutions which set rules and regulations, should be responsible for building trust.  It is through meaningful collaboration that digital leaders can build an ecosystem that value trust.
Regulations such as the General Data Protection Regulation (GDPR) in Europe and India's draft Data Protection Bill provide some fundamental rights over personal data.  For instance, GDPR mentions, besides performance and accuracy, bias definition and detection and mitigation methods should also be communicated clearly and made accessible to all users.
Dhakad opines, "This would require a broader debate on ethics, policy and regulation that involves the appropriate stakeholders, including the government and technology companies. These dialogues would need to be backed by actions, including forging closer partnerships and facilitating greater knowledge exchange and industry best practices. These are all necessary steps that will enable us to collectively establish a well-balanced, holistic baseline for trust for the entire industry," he states. 
"As most consumers still do not perceive organizations to be trusted data stewards, it is clear that CIOs and digital leaders need to do a lot more to understand what drives consumer trust and focus on how they can build trust and make it a key competitive advantage for their digital services," states Ranganath Sadasiva, Director – Enterprise Solutions, IDC India. 
"As competition between digital services becomes more intense and global in nature, advocacy through word of mouth can be a strong differentiator for the organization and a shot in the arm for the brand," he says adding that only a holistic, multi-disciplinary, and multi-stakeholder approach can build such a system of trust.