Senior women IT managers have walked that extra mile to make a difference to the enterprise with smart and innovative strategies to break the glass ceiling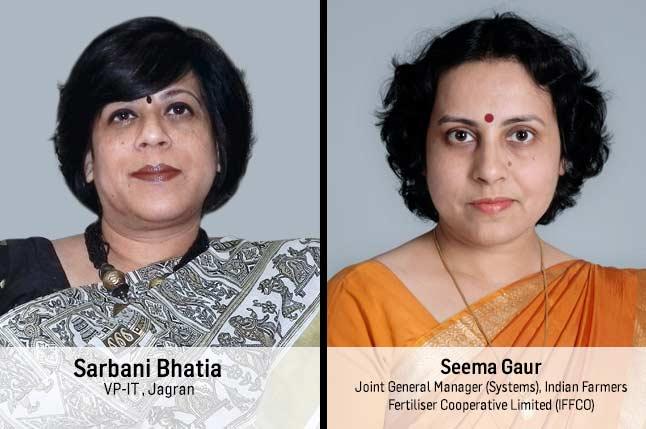 Going by the census in terms of the ratio of women as against men opting for hardcore IT jobs, the ratio has been still minimal. However, the heartening part of the women story is that the women senior IT managers are, leaving apart the number, are taking up larger tasks within the enterprise and making all efforts to create a level-playing field.
Interestingly women who have moved up in the career find the job associated with IT to be very compelling and rewarding too.
IT Next embarked on a women's special as a cover feature to understand how they are adorning the larger roles, driving innovations, adapting right attitude and skills to scale up to the role of a CIO.
The study provides insight into why women IT managers find the IT career to be compelling, what kind of leadership lessons have they learnt and necessary to move up the career ladder, kind of innovations they have driven and handled tall projects or to see the kind of skills, certifications or approach needed to escalate to senior leadership role, in the male dominated domain.
The women in IT are no longer the laggards and secondary citizen, but are very ambitious to grow to a higher decision making level.
IT Career looks compelling
Some women IT managers do endorse the view that IT career is compelling as it enables them to align with company's vision and to encompass the requirements at the shortest possible time. Organizations have observed a maturity curve in terms of absorbing women in the critical IT roles and not just related to development side of business.
Seema Gaur, Joint General Manager (Systems), Indian Farmers Fertiliser Cooperative Limited (IFFCO), opines that the management provides equal opportunity for women to try out new things and aspire to grow in career. Opportunity to innovate in both technical and non-technical areas  is motivating women to opt for a career in IT.
Lessons in Leadership
It is rather surprising that women are consciously adopting leadership skills. They are continuously refreshing their thinking and are courageous enough to apply their thoughts to innovate new things. Some of the Next100 women winners who are future CIOs are acquiring specialized leadership skills to manage their teams, both internal and external and motivating their team members to experiment new things which can enable them to stay ahead of competition.
Handle Innovative and critical Projects
It would not be surprising to learn that women find themselves to be in exciting time to lead large projects and those that are enabling them to transform entire business environment.
As a woman, Jagran's VP-IT Sarbani Bhatia made a difference in terms of her inter-personal relationships; as they came in very handy in getting different teams on board.
The innovation that Seemantini Godbole, Vice President--Target Technology Services, Target Corporation thought through was to roll out an initiative to migrate to open source from packet solutions as she had the mandate to make the retail organisation an Omni channel.
Women IT managers are not leaving any stone unturned-be it in terms of acquiring new skills, new certifications and adopt to change management, to reaching their goals and in adorning the top position.