Ravi Gupta- Vertical Head, Public Sector and Enterprise Solutions Group, Intel, talks about the current state of adoption of mobility and wearables, and why Intel wants to create a PC-like experience on the tablet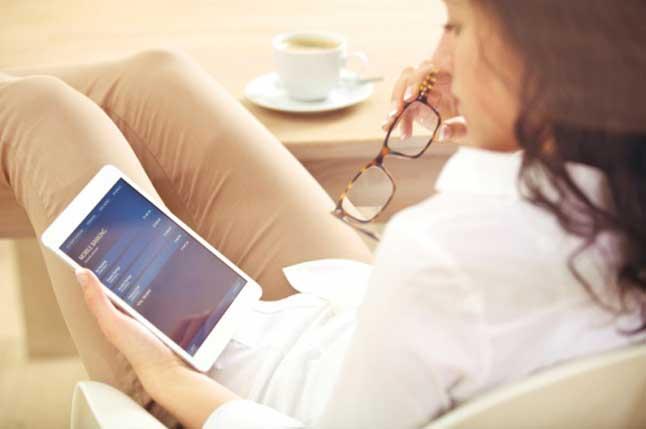 How are Indian enterprises tackling the influx of personally owned devices?
Everyone today wants to have his own device to access information for work and home. There are companies who are already doing it and this number can be close to 30 to 40 per cent. People today also use companion devices outside the physical office location to access data and emails. This is no more a trend. Large companions are already exploiting it putting the ownership of devices to the employees.  
Are bankers banking on tablet PCs as more and more customers are turning to tablets for transactions?
Banking and finance is the only vertical where devices were purposely built for. Because tablets are more likely to be used for mobile baking than smartphones.
Earlier, it used to take took more than ten days to open a bank account. Today a representative from a bank can come to the customer's house, take pictures, upload scans of the documents required and send it to the backend – which will simultaneously process these documents and an account can be opened in a day.
"As we move into the future, we want to create an experience on the tablet that is as close to as the PC experience." 
Tablets used today to help a customer get an experience – saves time by up to 10 folds. Those are going to grow up in popularity, and people will begin to trust them as a main form of communication. So in future, customers will interact with their banks seamlessly with tablets without a lag. Intel is strengthening its tablet market – focusing on industry verticals like banking, financial services and insurance, education etc. For that, Intel may soon, in partnership with various OEMs, offer these tablets across those industry verticals.
Why Intel thinks bankers will leverage tablets more than any other device?
Tablet banking allows for great user experience, especially with the rich interface tablets offer, which is nearly unlimited. Customers now expect a customizable, personalized experience on their terms. Due to its small screen size and typically "on the go" context of use, consumers are not likely to experience the same thing on their mobile phone, but they might very well do so on their tablet. This user experience trend is becoming more mainstream. 
What can we expect from Intel in coming days in similar line?
We are working on application ecosystems strongly so that apps are better able to harness the 'compute' part inside. We leverage our ecosystem by working with OEMs, ODMs to assure multiple designs, form factors meeting different price point and capabilities. We work with Google and Microsoft to assure that their latest OS experience is best of class with Intel. We work with ISVs / app writers to assure that their apps are best optimized / perform the best on Intel based tablets. As we move into the future, we want to create an experience on the tablet that is as close to as the PC experience. We are working with leading Multinational, Private and Public banks in India, helping them achieve optimization and best usage models for tablets in their workspace.
Has Big Data and analytics moved beyond experiments to action?
The ability to decode Big Data gives an organisation the insight, which may help drive operational efficiency while giving them the competitive advantage. The data that we generate today from devices, services, sensors and cameras are mostly unstructured. New technologies are coming up to make unstructured data analytics possible.
Apache Hadoop, for instance, is a new approach to unstructured data analytics. Today, a lot of organisations are leveraging this new trend to be able to get a competitive differentiation. Retailers, for instance, can gather customer-specific data, analyse them for insights and then can come with bespoke solutions.
Is IoT paving way for connected homes? How far has Intel progressed in making this a reality?
Big Data Analytics and IoT are related, and the devices that we see being used today are – smart TVs, phones, wearables and sensors. In next few years, we will witness adoption of a range of wearables including smart glasses and smart watches. These devices will accumulate data from a slew of sources, which Big Data Analytics will process upon to bring up insights that businesses can leverage.
Intel is developing hardware solutions for the data captured by Hadoop and to analyse them for the benefit of the customers. The sectors which are already using IoT include power, O&G etc. Big gas companies are also leveraging Big Data Analytics for their computing needs.
Are we seeing a momentum in wearable technology adoption, given the popularity of devices like Google Glass?
Wearable technology is already in and used by consumers.  These start-on devices and gadgets are also hailed by many as the next big thing that enterprises can leverage.  There are vendors who are trying to get their product lines skewed – so they can come in as the technology goes mainstream in next few years.
With the advancement in technology, the form factors or the size of the devices are getting smaller everyday. On the other side, electronics and chipsets in these devices are getting more and more powerful to offer better performance.  For example, a monitoring device that can track blood pressure is tiny enough to be easily carried around, and smarter enough to send the data in real time to the physician for any action needed.