Sunando Banerjee,Channel Business Manager, APAC & Middle East, Openbravo, talks about the evolution of B2B market in India, and how mobile technologies help businesses gain agility and operational efficiency.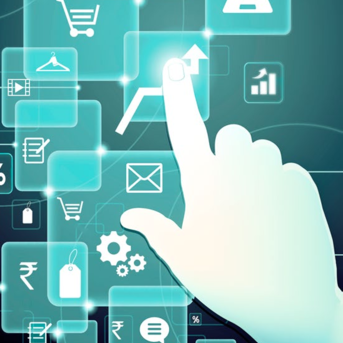 How have the B2B commercial solutions evolved recently vis a vis business requirements?
Without doubt we can say we are in the new consumer age. Empowered consumers armed with multiple devices are disrupting retail and controlling brands. Buying behavior has dramatically changed and today the store is no more the final stage in their buying journey. Consumers search online, ask for opinions in social media, go to the store to experience the product and very often return to online for the final purchase.
Consumers demand better service and more personalized communications and offerings and expect a seamless shopping experience across all channels. Retailers must reinvent themselves to systematically understand and serve increasingly powerful consumers and must invest in customer engagement.  In this age of the customer, the only sustainable competitive advantage is knowledge and engagement with customers.
So what is happening is that the cross-channel phenomenon is here and will stay with e-commerce and m-commerce growing very fast, mobile and cloud acting as a key technologies for better operations and taking ground rapidly and the fact that even with the threat of online channels, the physical store remains the most important touch point.
As a result we see retail software vendors providing new platforms where mobility, cloud and cross-channel play a key role. In the store traditional point of sale solutions have evolved to powerful store platforms acting as the brain of the store and where mobility for better customer service, interoperability to leverage prior investments and facilitate cross-channel scenarios and customization capabilities are becoming some of the new key capabilities. With customers at the center of any strategy vendors are bringing more and better customer information at the point of sale as well as more powerful customer intelligence with almost real time data. Better analytics an improved support to warehouse operations are also the foundation for higher inventory efficiency a must in today's cross-channel Retail.
E-commerce platforms are also evolving for online retailers. With security being the main concern for online shoppers vendors are investing highly in this area. More powerful platforms that allow managing an increasing number of products and information to online shoppers are becoming also more and more important for a seamless shopping experience. And we can't forget m-commerce. Now all key e-commerce platform vendors also provide the capacity to consume information from mobile devices. 
How can mobile technologies help retailers improve business operations?
Mobility provides retailers higher business agility and operational efficiency. At the point of sale a mobile solution helps to empower store staff thus providing a better customer service, which is especially important in those subsectors where an assisted sale can make the difference. Available information in the mobile device such as customer information, stock visibility across different stores or information about existing discounts help to increase cross-selling and up-selling as well as to gain higher loyalty from customers. With the use of mobile payments customers can save time before heading to the counter or may be able to avoid the counter entirely. This not only helps to increase operations at the point of sale but also can help to save the sale in some situations. 
Supply Chain is another key area that is clearly benefited by the use of mobility especially in today's cross-channel reality where inventory management is becoming a critical process. Higher efficiency can be achieved with the use of mobile devices that let to execute warehouse operations faster and in a more accurate way. 
Are Indian organizations mobile enabling ERP systems?
We can say that today Indiais still at a nascent stage when it comes to the adoption of mobile ERP systems. However this situation is changing and we think will do more in the future as some industry reports confirm. According to IDC more than 37% of organizations across the major industry verticals inIndia consider mobility a top enterprise IT priority for 2014. More modern software will be also required by Indian enterprises due to the increased globalization of the Indian economy which will make for exampleIndia become the third fastest-growing enterprise software market through to 2016, as Gartner projected last year. Mobility will clearly play a key role in this new adopted enterprise software. 
So we can only expect growth here driven by the twin necessities of resource optimization and business agility.
What's happening in mobile point of sale platform?  What trends do you see in the space?
We clearly expect a growing adoption especially in some retail subsectors such as specialty segments that are planning to completely remove their traditional POS terminals and to go with tablets or other handhelds. 
In general we expect also a convergence with the online world. One of the discussions these days between retail industry experts is whether the point of sale will evolve to become also the e-commerce platform or the other way around. What is clear is that new scenarios like buy online pick-up in the store or buy online return in the store require a tight integration. This convergence and the benefits of lower IT costs and higher business agility will open the door for a stronger adoption of cloud point of sale solutions.
Since customer shopping experience will continue being a key area we expect here the progressive adoption of new payment methods in general (digital wallets, Paypal, NFC) and mobile payments in particular. InIndiafor example we have seen recent market movements in this area with Ezetap that launched last year the first domestically manufactured and globally certified mobile point of sale device.
If we take a look to the Indian market we think that the adoption of mobile point of sales will be also favored by the changes last years in FDI for single and multi-brand retail which will result in a growing presence of international retailers that are already familiar with mobile point of sale solutions and will bring them to their Indian subsidiaries. Having confirmed the relationship between point of sale and e-commerce the expected growth in e-commerce will also demand more modern mobile point of sale solutions in the future.