Deployed 11 business discovery software into its sales function for in excess of 350 users to be more agile and effective as a business – that is an immediate return on the investment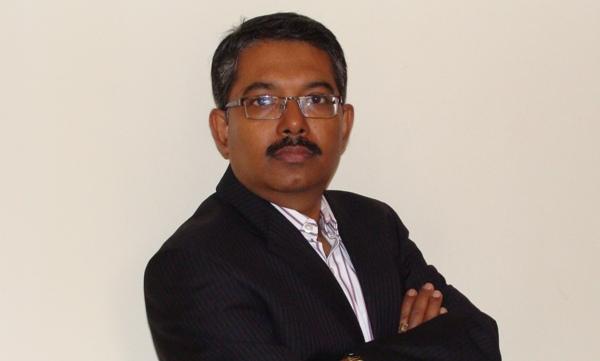 Historically, Godrej Consumer Products Limited (GCPL) had been using SAP ERP as its foundation which was supported by the SAP Netweaver Business Warehouse solution (formerly named SAP Business  Information Warehouse) for Business Intelligence, analytics and reporting. GCPL was looking for a self-service, user friendly BI solution that could provide improved analytical capabilities at all levels across the organization by allowing users to segment data across geographies, products and sales hierarchies.
Subrata Dey, Executive Vice President – Information Technology, Godrej Consumer
Products says, "The existing SAP BI solution was good at creating pre-defined, static reports but we wanted to enable users to access data through a more interactive platform that would help them clearly monitor and drive performance across the entire business."
 
It was important that the new solution is simple and easy to use, as well as providing users with self-service access to the data that mattered.  The GCPL IT team started researching possible replacement solutions, working with QlikView partner Green Cube Infotech. The GCPL IT team started researching possible replacement solutions, working with  QlikView partner Green Cube Infotech. Following a detailed review of the options including Gartner reports, the team decided to run a proof of concept (PoC) within the GCPL environment.
Dey says "We ran a proof of concept that assessed the solution on a wide range of factors such as the ease of deployment, simplicity of the user interface, scalability and performance – we found QlikView 11 to be the best fit for our business."
"We were also impressed with the Green Cube Infotech team. They have an
extensive knowledge of the QlikView solution, which was evident throughout the proof of concept.", added Dey
QlikView Deployed to Over 350 Users with Plans for Global Deployment
First Phase
As a first phase, GCPL initially rolled out the solution to the sales function of the business across 350 users. The second phase will see the solution rolled out to the supply chain function, followed by finance and any other remaining functions of the business.
Long-term GCPL also plans to extend the solution across its global network. The deployment of the QlikView solution took around three months to fully deploy and  required no user training.
Dey says, "Efficient deployment was imperative for such a critical tool for the  business.The QlikView solution was very simple to set up, integrate and customize. Users can get up and running in next to no time. It has not only met our expectations, but it has exceeded them."
"The area that takes time is actually our internal assessment of what each team
needs in terms of a customized view of the data. The solution development and  deployment is efficient and hassle-free", adds Dey.
Improved Decision Making through Greater Data Analysis
Using QlikView, GCPL has improved decision making throughout the organization with increased access to data and more effective insights drawn from that data. QlikView allows Dey and his team to track their primary and secondary sales, distribution coverage, field force productivity and complete demographic analysis. It helps them in trend analysis to understand what is happening across the business – – by geography, by brand/categories and so on. Corrective action can be taken if required.
Dey adds, "With an increased level of data analysis, we are in a position to make more informed decisions. Looking at it from the sales team perspective, better decision making will in turn have a positive impact on our revenues."
Previously a dedicated member of the GCPL team would have to generate a report and then provide this to the relevant sales team for review and actions, which was time consuming and ineffective.
However, using the QlikView solution the GCPL team have created a 'self-service' model, whereby a user can simply log-in to the system and run the reports they
require in near real-time.
Dey says, "Users at all levels of the business can now access the data they need, when they need it. This is a huge improvement that will clearly have a positive impact
on employee productivity."
Delivering Immediate Value
The GCPL team feel they have embarked on a journey and believe that QlikView  provides a solid foundation for the future.
Dey asserts, "Data is of limited value, unless you can act upon it. While we have not calculated the actual financial return on investment, the fact the QlikView solution provides us with actionable data means we can be more agile and effective as a business – that is an immediate return on the investment."
BI is a journey which is constantly evolving. GCPL is in its mid-way in its journey with the QlikView solution and they are confident it will form an effective
base from which to develop their business over the coming years.