Big Data and Mobility are the two big technology trends that are taking the hot seat among the flourishing E-Commerce companies to drive business value.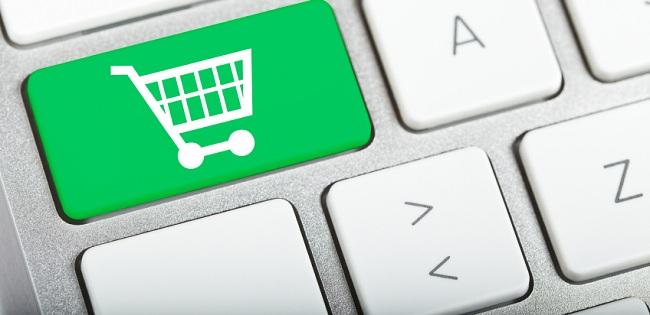 The buying habit of Indians has changed along with the buying power with the flourishment of E-Commerce companies. It's not confined to travel, cameras, books, garments or mobile accessories. Now, there are E-Commerce sites for jewellery and spectacles too.
The competition has become more dynamic. Initially, it started with a few travel E-Commerce sites like Make My Trip, Yatra, and. then entered Flipkart and others. Undoubtedly, they have brought a revolution in the E-Commerce landscape in India. We started enjoying the comfort of online shopping of books, cameras, smartphones etc. Powered by effective marketing and evolved customer service, E-Commerce has brought in a big change in our mindset.
The amazons and eBays of the world face stiff competitions from the Flipkarts and Myntras. Thanks to the strong branding that the E-Commerce sector has managed to build.
But the first phase is just over. The brand building, the buying habit changing, the revolution – created by Flipkarts, Snapdeals and Myntras have a challenge now. Amazon, the big fish has launched its India operations.
It's time to gear up, and technology is the only way. Being relevant and getting the right insights are the two core strategies that these E-Commerce companies need to take.
Mobility and Big Data & Analytics are the hottest trends that will now help them not only sustain but also grow.
E-Commerce: The Data is Biggie
Is Big Data a hype in the tech world? Think again. Definitely not in E-Commerce – as the need for Big Data and Analytics to gain deeper insights into the customers behaviour and industry trends is increasing rapidly. Also, it provides a great support for effective decision making.
As IT managers grapple with the challenge of tackling the unprecedented data explosion, it won't be long before data will move from Tera to Peta, and migrate to Exa. Thus, this is the right time for the CIOs and Senior IT Managers in E-Commerce to invest heavily on Big Data.
ITDMs in E-Commerce sector without Big Data are like headless chickens.
Big Data was always there. Now, the industry has just figured out that a term can be coined around it. It's more about the fact that data is being created in more areas. Earlier, everything used to happen through applications, now data proliferation has happened with channels of social media. It's also happening in device data as mobile phones are generating more and more data today.
The biggest challenge, which Senior ITDMs face in E-Commerce businesses, is to collect, store and organise data from multiple channels – waiting to be analysed. However, it's definitely not an easy task to make sense of it.
Mrinal Chatterjee is the CIO of Shopclues.com, an E-Commerce marketplace that has the second largest catalogue in India. The first is eBay. Shopclues.com has about 22000 inventory at any given time, which is about million products.
Chatterjee says, "It's very critical for our business to highlight the right products to our customers. You cannot show million products on the home page. We need to understand what our customers want to see and buy. This is an area where we need to leverage Big Data to understand where our customers are coming from, what their buying patterns are, the time when they shop mostly and so on. Google Analytics does that for us."
An e-commerce business has numerous data sources to consider when it makes decisions on how to set a price and compete in the advertisement space. The data sources vary in type, and until recently, they were difficult to integrate. Relevant data are competitor offers, products' costs and prices, stock levels and stocking costs, sales, advertising campaigns and prices, customers' sentiment and sales data.
MakeMyTrip, the leading travel portal in India considers Big Data to be central to its growth strategy, and IT provides the technological foundation for leveraging Big Data, as well as a Data Science approach to derive intelligence from it.  
Sanjay Kharb, Vice President- Infra and BI at MakeMyTrip says, "We have a dedicated team for our Big Data initiative that works closely with product management and marketing. Basically, the prioritisation and resource allocation are driven by two strategies: Line of Business specific use cases and Organisation-wide and horizontal use cases."
Applying Mobility
The second component of this cover story is to examine how consumer mobility and E-Commerce encompass powerful trends in the mobile adoption space.
Phase 1 of E-Commerce was to bring Indian customers to get hooked to online shopping. From sunglasses to personal computers, the range was wide. Phase 2 is to get them to mobile shopping. So, the appetites for apps have to grow.
The kind of spending that is happening on devices, the various payment mechanisms, device change trends, purchasing patterns of apps & devices and their usage on different OS platforms is significant.