CIOs and ITDMs need to look at vendors as partners than just a source of delivery of standard items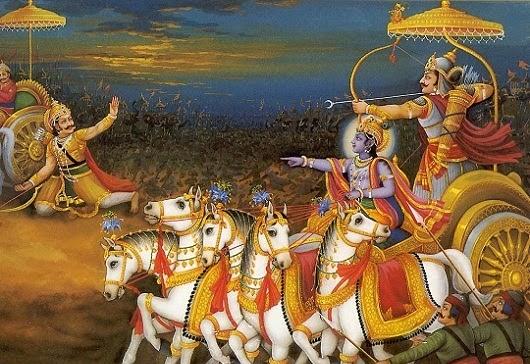 As cost and best solutions are the two can't-miss components of IT deal with the vendors, CIOs and IT Decision Makers (ITDMs) need to look at how to make the best use of lean resources to get things done. As budgets are shrinking, CIOs will have to ensure the vendors don't compromise on levels of service.
Drawing a parallel with Mahabharata teachings
Drawing an analogy with Mahabharata characters, Sharat Airani, Director-IT and CSO of Intellinet Datasys lays down the following parallels, exemplifying the values needed in vendor negotiation:
Arjuna -  Even the best needs a mentor
Duryodhana - You cannot have everything in life
Shakuni  - Beware of the company you keep                            
Satyavati – Negotiation –  Unpredictable outcomes (Yes, your 'perfect'  plan will fail)
Kunti - Experiments / Curiosity – Wait for the right time                        
Airani says, "Set of rules like; How-to, Boundary, Priority, Timing, Exit –  Can be put forward and thought of. This will help in building alliance with partners. Leadership is designated and responsibilities are assigned by hierarchy – there are top, middle, and line managers, with prescribed roles at each level. The politics that accompany hierarchies is the major contributor to partnership relation decision."
Shift from operations to monetisation
Today, management is expecting CIOs to shift focus from operations to monetisation. The nature of the value-add offered is of paramount importance in choosing a partner. Existence of a partner management function is essential for a healthy partnership. At the same time, an important question to be answered is; what are your expectations from a partner? Think beyond cost-optimisation when looking for a partner.
T G Dhandapani, CIO, TVS Motors says, "We have treated them as long-term partners – and not just as the vendors – as how a vendor is defined has to change from who delivers standard item to the entity that understands our business and does a cost benefit analysis."
Airnai seconds the thought saying that they should be looked upon as partners but not the vendors.
Complexity of today's business environment is not about predicting the future or reducing risk. There is interdependence because of globalisation. World is becoming small in terms of reach. 
Airani adds, "This directly adds flux; the unrelenting pace of change. Circumstances that are taken for granted today may become irrelevant tomorrow. So IT managers and CIOs need to build agile organisations where individuals deal well with ambiguity."
Dynamism and discontinuity
Dynamism and discontinuity are the two trends in the business environment that will shape strategy and effective vendor negotiation.
Airnai says, "There is a need for bold strategies – combined with excellent, timely execution of evolving operational imperatives."