The reason to go to IT for Ramesh Bhashyam, Assistant General Manager – Information Systems, Madras Auto Service, is the fact that this field gives him the scope to innovate on a large scale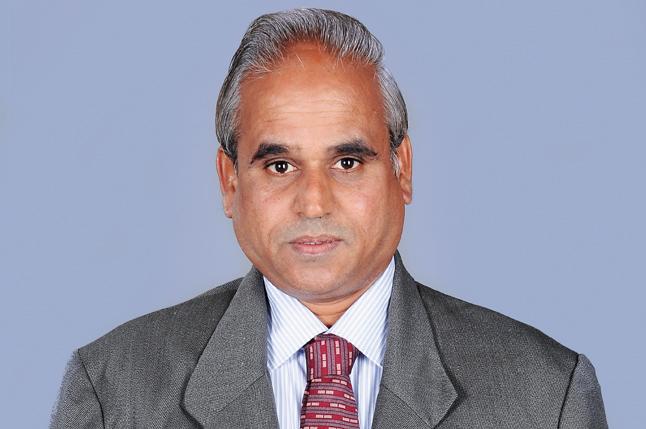 For Ramesh, the inspiration for 27 years of his work life has been the urge to create incredible things through IT projects – and ensure it reaches end users for the benefit of the organisation with minimal support required from the management.
Early days
He chose IT as a career as he found the scope to grow to be unlimited and enormous. In early '90s, he was more interested in Software Programming & Development area, and worked in different vertical industries as a programmer or as an analyst.
During 1995, he took up a new assignment in a manufacturing organisation in managerial cadre. Based at Secunderabad, in that organisation, he created an IT environment. He converted everything from manual to mechanised mode to reap benefits, which was a challenging task and a turning point in his life.
Days in TVS.
At TVS, his responsibilities revolve around project management, fulfilling functional requirements, IT infrastructure management, solving connectivity challenges – 100 per cent uptime of servers, vendor coordination, application design / management, end user coordination and building IT strategy.
Primary responsibilities:
IT infrastructure maintenance plus maintenance of existing Microsoft Navision, an ERP package to cater the needs of spare parts distribution business, across the company.
IT strategy plus gathering of functional requirement documents from other divisions, to align IT with business.  
His current assignment is with Madras Auto Service, Chennai, focussing on Spare Parts Distribution Business Unit of TVS & Sons Ltd, Madurai.
Keeping up with the pace
The field of IT is changing at a very fast pace. It's important for Ramesh to ensure the solutions and systems that are being deployed at TVS organisation are always up to date.
He says, "Focusing on Technology only will not address these issues.In TVS, solutions and systems that are being deployed are always up to date. Vendors and our key account managers always provide valuable information about the latest technology, and its essence. Patch Management plus Audit Assessment, Compliance & Security play a key role, to ensure that the solutions & systems are in place."
Innovations   
He lays major thrust on the new technological trends like mobility. He, along with the other members of the IT team, played a key role to implement mobility solution using Mobile Transformation Technology for Parts Distribution Business; thereby both customers and the organisation acquired multiple benefits.
"We implemented a web-based solution; centralised spare parts business solution and developed package containing all the vital features as available in an ERP standard package," says Bhashyam.
Biggest challenge
In MAS, three years back, most of the IT savvy individuals left the organisation ¬– including the senior most person who had handled the core business application. To tide over the crisis in the crucial stage, the management requested him to handle the portfolio.
He remembers, "With meager support from the management and limited resources, I handled the portfolio as Head IT, without affecting the day to day business transactions. My major responsibility as an in-charge was to look after both: the infrastructure and the applications."
Ramesh is a believer of what Steve Jobs said, "Simple can be harder than complex: You have to work hard to get your thinking clean to make it simple. But it's worth it in the end because once you get there, you can move mountains."
Outside the IT
Apart from IT, he loves to listen to carnatic music. Reading books, traveling to create network and meditation help him in coping up with the stress.
One dream that still remains unfulfilled is to become a CEO of a multi-national company, preferably in India.