Anirban Dey, MD of SAP Labs India, talks about the adoption of analytic solutions in sports and how they developed the auction analysis platform for KKR which claimed Pepsi IPL 2014 title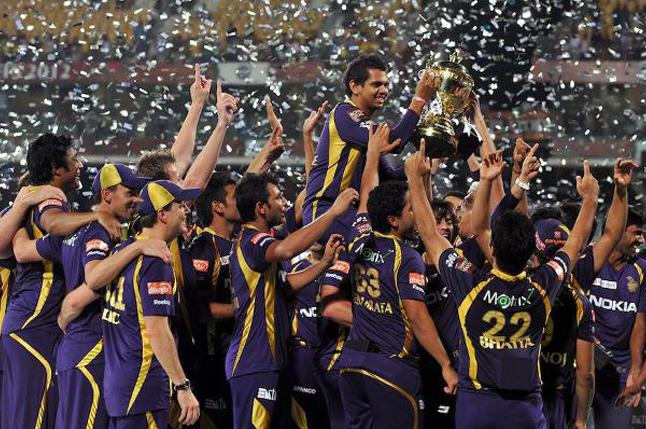 What are the trends as far as adoption of analytics solution is concerned in sports arena?
Whether it's one billion Facebook users, the rise of smartphones, or the widespread use of tablet computers, technology adoption will continue to be driven by fans and players. Fans, players, coaches, scouts, and employees are now mobile, connected, and always on and as a result, sports and entertainment firms create vast amounts of qualitative and quantitative data that is highly variable and sourced internally and externally.
Database and technology solutions, such as the SAP HANA platform, provide instant access to this data at any level of granularity for any business process. Decision makers can then run predictive models quickly – enabling real-time action for the fan or player.
Such flexible, scalable analytics solutions enable evaluation of data scattered across various internal and external sources. Intuitive dashboards let decision makers find insights within mountains of data and visually present them in an easy-to-digest fashion. Better yet, they can perform ad hoc analysis on their own without the need for IT expertise.
Where is the real-time analytics market heading? 
SAP solutions span the breadth of a sporting franchise whether it's helping organizations drive fan engagement, enhance team performance, fuel revenue growth or scale technology to gain a competitive advantage.
From an analytics perspective, there is growing recognition that they are important and can be a source of competitive differentiation.  However different sports are at different level of maturity in adopting analytics solutions. Baseball is the furthest along in the United States. Even within each sport attitudes towards analytics are not equally distributed. In certain cases, even though the need for analytics is understood at the leadership level getting actual users to understand and adopt it is a big step.
How the predictive analytics of SAP HANA helped KKR derive intelligence on the players?
During a high pressure situation such as the one franchise managements face at the IPL auction, unrealistic bids are made in an attempt to obtain the player the franchise wants or to make up for a player the organization couldn't obtain in the bidding process. The predictive analytics capability of SAP HANA helped find similar players to provide alternatives in the eventuality that the team lost in the bidding process for a desired player. This provided KKR with enough comfort in such situations, and helped them stay focused and not deviate from their core strategy during the auction. This helped KKR with proper decision support in real-time so they don't miss out on obvious value buys.
A data visualization software, SAP Lumira, provided fans with statistics to learn more about how KKR performed over the course of the 16-match campaign during the Pepsi IPL 2014. Furthermore, the SAP Game Analytics solution helped analyze the strengths and weaknesses of each player competing in the IPL to help KKR increase team readiness and performance versus its opponents over the course of 60-match event en route to the title.
What it took to come up with the custom developed SAP Auction Analytics?
We started the effort with a two member team which gathered momentum and grew finally to a seven member core team with two members whose time would be used on a need to basis.  The driver was to create an application that gave complete flexibility to KKR to build their own strategy, with ability to compare and find similar players. We also wanted to keep the interface very simplistic and offer a live dashboard to provide a real-time view of all the teams. The application was designed in a way to become the base on which other analytics application in cricket can be built.