Sidharth Malik, Managing Director and Vice President, Akamai Technologies throws light on how public sector is gradually going the cloud way and how the PSUs clearly spell out their requirement from cloud service provider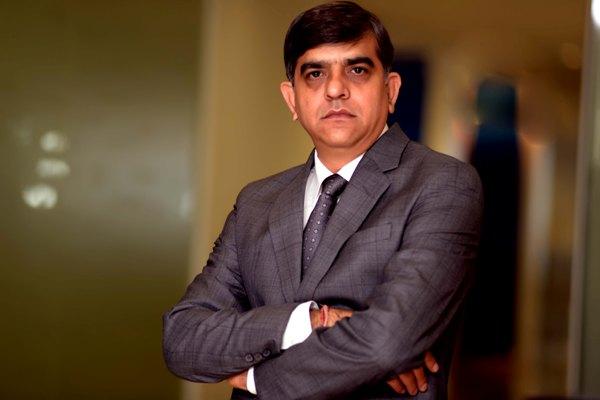 How do you see cloud momentum among PSUs?
Cloud adoption in India is increasing gradually – the large service providers have implemented and have started using cloud for development, test and provisioning services. The SMBs, public sector units and the government sector, which have a lot of end-user services, have started looking at cloud offering for the benefits they can provide by adopting cloud-based solutions. One example of how the government has recognized the potential of the technology is the recently launched GI Cloud Initiative called "Meghraj" to accelerate delivery of e-services in the country.
This sector is constantly under pressure to deliver new and innovative services that are net-centric. The value proposition of moving to the cloud is too attractive for the Government and Public Sector to ignore; despite issues such as privacy, security and sovereignty of data. The value proposition that these would expect would be in terms of reduction in ICT spending, agility, better ROI, smoother processes and flexibility in terms of expansion.
What are the challenges faced by the Public Sector in India?
The Public Sector has increasingly started adopting cloud computing for its benefits such as efficient and effective management and delivery of net centric services. Additionally, by migrating to the cloud, public-sector organizations will be able to free up IT expenditure for re-investment in mission-enabling activities or national objectives such as deficit reduction. The Cloud G initiative which went live recently is an important step in this direction. This will now offer infrastructure, platform, storage, and software-as-a-service for the Indian public sector. Also to note, adopting cloud infrastructure is important but instant availability of the information through cloud infrastructure is another important piece that cannot be ignored.
However, just as the benefits are great, there are challenges that must be addressed. First among them is connectivity & bandwidth. This comprises of connectivity between the application hosted on cloud infrastructure as well as the connectivity between the end customer and hosted applications.
"Our intention is to deliver speed, scalability, security and high ROI to all G2C, G2B and G2G initiatives without impacting existing infrastructure decisions."
Elaborate on you key initiatives targeting the PSUs in India.
We have been working with many public sector organizations across the globe to provide new and innovative constituent services and to deliver mission mode projects in a limited budget. We intend to align with India's mission mode projects (MMP's) and GI cloud initiatives. We are focused on all initiatives be it Government to Citizen (G2C), Government to Business (G2B) or Government to Government (G2G) through direct and channel models depending on the need and execution requirements. Our intention is to deliver speed, scalability, security and high ROI to all G2C, G2B and G2G initiatives without impacting existing infrastructure decisions. Emphasis has been enable the public sector units  to use the low cost public cloud or Internet with higher security and scalability than most private clouds. The Indian Public Sector so has been very receptive to these ideas and very soon we will have a few success stories to talk about.
Do you think the IT teas in the PSUs leverage the benefits of cloud to drive better business, besides increasing the operational efficiency?
Our approach to cloud goes beyond IAAS, PAAS and SAAS initiatives. Its approach enhances all of the above and provides freedom to choose any cloud vendor. The real benefit of cloud is in saving cost while reaping benefits like rapid delivery, 100 per cent availability, high security, on demand scalability, green IT and high ROI.  
From a PSU perspective, for example, in education they can offer world-class video based virtual learning courses across India especially to remote areas and villages using Akamai. These courses can be either elementary, skill based or domain based and they can be delivered at minimal cost without compromising on the experience. We deliver HD content to the world's leading media and virtual learning companies. We can leverage the experience to create this offering rapidly and provide the best education and skills to everyone in the county anywhere.
Another example is in healthcare. Great strides can be made by enabling public sector healthcare companies to provide cutting edge technology offerings to their customers on any device, anywhere, anytime. These tech services can simplify the healthcare process, enhance customer's service experience and enable more citizens to choose the public sector healthcare companies. All the above can be done very quickly while delivering the content with 100 per cent availability, security and at world class speed. Such steps will go a long way in enhancing penetration of citizen e-services and eventually will increase citizen satisfaction while simultaneously reducing fiscal deficit.
 
How Akamai can help both in terms of enhancing their web experience as well as providing adequate security?
The public sector would have stringent requirement of their cloud services provider. They would require online properties to be 100 per cent functional at all times. In terms of online transactions they would need secure networks where customers feel secure enough to share financial and personal information. In terms of resources and online data they would need a site to be updated and maintained with ease and speed at any given time. In terms of customer experience, sites should load fast and securely over any platform, network or device and still offer a high standard of interaction with the user without compromising of Web site media. And in terms of brand value, the public sector would require a solution that protects against site downtime, defacement and data theft.
In India, Akamai is currently working with over 120 customers in sectors such as eCommerce, financial services, manufacturing and media & entertainment businesses. Leveraged on their patented Intelligent Platform, Akamai's unique solutions are designed to provide flexibility and scalability while ensuring 100 per cent site uptime and protection from cyber-attacks. Security solutions such as Kona Site Defender incorporated a fully featured Web Application Firewall (WAF) to provide protection against application layer attacks as well as a host of other evolved cyber threats. Web Solutions such as Aqua Ion are designed to deliver rich, engaging sites with speed and responsiveness to customers over any platform, network or device so as to ensure a positive Web site experience for the user.