IT heads expect corporate and PSUs to work closely on the e-Governance initiatives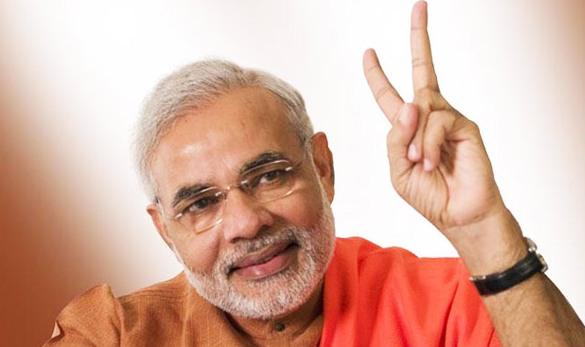 With the verdict of 2014 general elections out and as expected, Narendra Modi is all set to take over as Prime Minister of India, expectations all around is just soaring.
As always, CIOs of the Indian enterprises expect this new government to understand the power of IT and implement more and more e-Governance projects to bring in more transparency and agility
Subhasish Saha, CTO, Apeejay Surrendra Group says, "It's not about only IT fraternity in general or CIO community in particular, we, as individuals, are looking for a stable government which has the absolute majority. One single party, with majority should be able to take calls without any pressure from the allies, which would then drive better governance."
As a member of CIO fraternity, Saha says, "As a representative of IT community from the user organisation, I would expect to Government to create a better level playing field along with the MNCs if there is an open economy."
Modi, As Expected
Nandkishor Dhomne, CIO, Manipal Hospital says, "As expected, Modi government would have a huge mandate of fulfilling its IT manifestations. Modi's agenda to consider India's IT sector as a change-agent that has the power to transform the country in several ways is quite reassuring."
According to Dhomne, Modi's statement, "I keep saying that IT+IT=IT (Indian Talent + Information Technology = India Tomorrow) would help IT sector shine."
He added "IT can bridge the gap between demand and supply, and can bring us closer to knowledge, with proper governance in place."
Asa part of its tech agenda, BJP has plans to 'nurture a Digital India' and its promise to make every household and individual 'digitally empowered' is a positive sign.
Rajesh Chopra, Senior Vice President – IT, Oberoi Hotels and Resorts says "This is a most predictive election results with BJP coming into power which is not surprising. Of late, we have seen how technology had been leveraged by the part in its campaign virtual conferences, 3D conferences, data analysis, etc."
"This trend of the new Prime Minister embracing the technology, is a positive indication for the IT community to have IT as one of the priority focus areas, "adds Chopra.
e-Governance Initiatives in Demand
"The need of the hour is to invest on e-Governance projects, bringing up efficiency and reduce corruption," says Chopra.
Narendra Modi-led BJP election campaign is no more about Hindutva as the party believes that IT is a great enabler for empowerment, equity and efficiency. The manifesto promises broadband to every village and engage people over social media channels both for participating in governance and also utilizing it for public grievance redressal.
"There is huge gap in the use of technology between academia, industry and Government at large. The technology policies are not industry friendly. If Government can act as a facilitator and bring these three pillars on one common platform, it would be big step towards bridging the gap," adds Chopra.
Saha points out, "Lot of e-Governance projects take place without much involvement of corporate IT community (CIOs, CTOs) which goes on to show how disconnected PSUs and Corporate IT are from each other. There is a huge contribution that can be made and Government should be open about it to partner with us as this will help create an effective forum not limited to Nasscom-like forum."
Ashish Khanna, Assistant Vice President - Corporate IT, EIH Limited "I think the vision is clear. If we look back on how social media was leveraged in terms of strengthening BJP's campaign, it was quite phenomenal. It goes on to show how this new Government is ready to embrace all the technological trends in collaborating and bringing together in one common platform."
Khanna says, "Lot of collaboration has to happen with common people. The transparency in the data has to come in the hands of users. Only IT can help Government getting closer to people with transparency, faster processing and agility."
Brajendra Kumar, Dy. Chief Engineer (Tel, AFC & IT), BMRC (Bangalore Metro Rail COrporation) says, "If we look at Gujarat Model, Modi has set up a disaster management centre. Also, the way the entire campaign was carried out through social media was pretty innovative and indicative of staying relevant."
Kumar expects Modi to further liberalise the IT policies.