BYOD is a reality, or not? Well, here comes a case that clearly shows mobility sans BYOD can be an effective strategy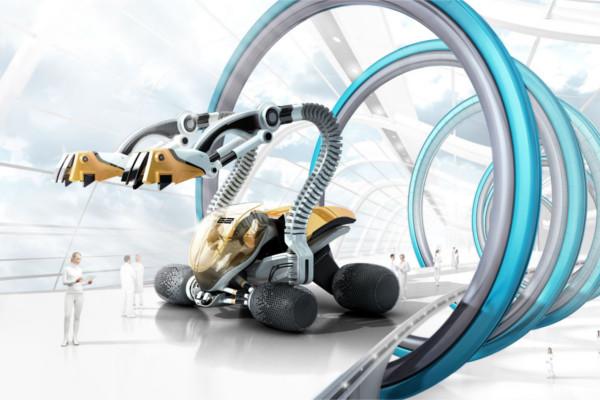 Trelleborg Sealing Solutions is primarily an Apple shop. Hence a BYOD strategy is not the top priority at the moment but the fact BYOD doesn't define the mobility health of any organisation is an evident fact.
Being in the forefront of innovation has always been a key business strategy for success at Trelleborg Sealing Solutions. The company's continuous endeavour is to provide its customers with the most appropriate and cost-effective sealing solutions. One of the key success factors for its customer oriented business philosophy is the systematic use of IT to enhance enterprise mobility, operational efficiency and real time data availability. There is an international team of IT experts supporting business objectives by providing the necessary strategies and systems.
Internal Enterprise Collaboration Apps
The company has already developed a number of apps for enterprise wide use. Most of these are aimed towards improving the efficiency of operational processes.
Subhrajyoti Bose, Global Head, Applications, Trelleborg Sealing Solutions says, "We are also developing a large scale business process management platform that will significantly improve the access to real time enterprise data. In the next 3-5 years, we intend to execute most of our key business processes through the mobile platform."
Next Gen Competitive advantage
Bose strongly believes in the potential of digital natives to create the next-generation competitive advantage. Continuous research on the ways to attract and retain a connected workforce has led to the belief that smarter business enablement through mobility is key to future success. Trelleborg's enterprise mobility strategy is mainly centred on increasing productivity of its employees, enhancing efficiency for customers and contributing knowledge to the engineering community in general. A strong leadership commitment ensures that it has a long term focus on enterprise mobility initiatives within the organisation.
"In the next 3-5 years, we intend to execute most of our key business processes through the mobile platform"
Focus on Apps
The company's business is suited for enterprise mobility since the complex nature of the business processes lends several business cases for automation. In June last year, it demonstrated the prototype of a logistics app at the Paris Air Show. This app automates the direct line feed process that helps its customers reduce stock levels. Apps like these need a deep understanding of business processes. In addition, they have created a number of mobile apps for critical engineering calculations. These apps make life easier for its customers and the engineering community in general, by increasing the efficiency of their daily work. Consider, for example, the "Unit and Hardness Converter" app which helps users to convert between more than 250 frequently used engineering and scientific units in 22 categories.
The app also offers in-app purchase for special dimensions. Such opportunities for automation come with the challenge of carefully prioritizing the portfolio of apps and aligning the same with business objectives.
Over the last couple of years, the company has invested in building a team of mobile apps experts in Bangalore, who have helped create several apps on iOS and Android platforms. It has established a Center of Excellence to focus on researching current and emerging mobility trends like MEAP, Augmented Reality, Location Based Services, etc., and investigating its applications to its line of business. The COE owns the mobile technology strategy and engages in investigating the related challenges and their solutions.
This year, it has several new enterprise apps planned to aid and improve engineering, collaboration and business processes for its customers and employees. All the mobile apps will be available for iOS and Android platforms wide access. It is continuously on the lookout for experts interested in bringing forth a change in the field of engineering through mobility.