An urge to do something new and challenging has always inspired Anirban Chakraborty, DGM – IT, Future Group. Steve Jobs inspires him too.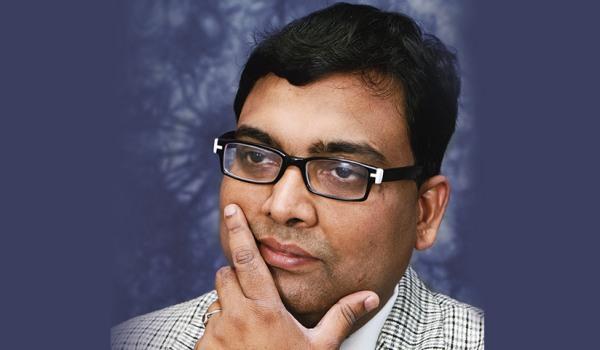 I love challenges for my own all round development
The sheer love for technology and its ability to change the way businesses function brought him to IT. He loved the technology arena and the pace at which the IT landscape changes, the sheer pace and the constant innovation.
A turning point of his career was the assignment in Tesco, one of the largest retail chains. Chakraborty says, "The tremendous amount of confidence that I derived out of managing projects in a number of countries where Tesco had presence was immense. The engagement with business, understanding of retail as a business and technology requirements, stakeholder management, managing project budgets and cross-functional people across geographical locations--all these were critical learning points of my career."
He loves travelling, even at work, and that was all the more reason why his stint at Tesco excited him.
His Role@Future
Working with Future group is also another turning point for him. The sheer pace, the ever changing demands from IT, people-process-technology governance required in the middle of continuous changes in priorities are very unique in the organisation and it keeps him on his toes. It requires a tremendous amount of flexibility and adaptability as well as a focused approach. This stint gave him the confidence to perform in any circumstance.
On Future Group, he says, "There is no doubt that Future Group has been in the forefront in bringing about a revolution in the retail segment, it has revolutionised  organised retail in India and played a pioneering role."
At Future Group, he plays a pivotal part in enabling IT for the large retail chain.
Heading the application support function that provides support for all business critical retail applications of Future Group ( 40 business critical retail applications are supported currently); supporting 1000+ stores, warehouses and offices remotely ( L1, L2, L3).
Managing application release management processes, liaising with the testing and development team for release management process and ensuring that complete bug free patches are deployed in production
As part of the application support domain, providing technical and functional support in the area of Oracle for Finance & SCM module to Future Axiom, a joint venture between Future Group and Axiom (a Dubai based Telecom Company)
Also heading the service desk function of the group (L0 function); headed national IT operations and service delivery with tight business and partner engagement
The fast evolving IT in retail has been phenomenal, as IT always needs to be aligned with business demands; that makes the task more challenging.
Chakraborty says, "We ensure that the solutions and systems that are being deployed in the organisations are always up to date by being closely aligned with the business. Continuous interactions with the business, the reviews and the governance meetings with stakeholders throws up insights in technology areas. It happens seamlessly as technology is the backbone of the business and it's imperative that technology is used at the optimum level. Stores are our main focus areas and anything that is required from the technology domain which can improve the stores productivity, customer satisfactions etc are always top priorities."
Innovation
Chakraborty and his team have developed and implemented several innovations.
The Infrastructure team has implemented the hosted share desktop project which has brought about significant changes in the way of working. The project has helped   overcome the many challenges presented by traditional desktop delivery mechanisms such as Compliance and Security, Complexity of Management, Asset Management in a distributed environment and managing unpredictable IT costs associated with traditional desktop delivery. Users access data and applications from any client device (PC, TAB, I-pad, Smartphone) remotely and get almost the full set of features as if the applications were loaded on their local systems. With this technology, it has been possible to usher in the BYOD concept in the organisation.
Another innovation, the in-store video analytics program that is implemented, is aimed at macro and micro level analysis of customer behaviour, purchase patterns, sales and transactions, marketing campaign effectiveness. This will help better planning and decision making.
Challenges
Anirban loves challenges. He says, "I love challenges for my own all round development. However, a few challenges do seem Herculean at times and facing them needs granular planning, execution and maintaining equipoise in trying situations."
The biggest challenge he faced was when he started a new team of application support/maintenance with new objectives, goal and demands. The challenges were mainly about building a new team in a new model of framework, new service window and SLA. Also, changes in tools and technologies, IMS partners and overall changes in the organisation made it all the more challenging and volatile. "A few months of extreme hard work with micro-level analysis and planning, with speedy executions and a hawk's eye on process adherence helped me sail through the trying times and streamlined the process completely," he says.
Anirban wants to start his own business entrepreneurship and an NGO. This is one dream that still remains unfulfilled.
Anirban Unplugged
Favourite quote:  "If you want to walk fast, walk alone. If you want to walk far, walk together!"
 
Favourite book: First, Break All the Rules by Marcus Buckingham and Curt Coffman
 
Favourite food: Authentic Bengali delicacies, Chinese
 
Favourite destination:  The English countryside, hill stations of North and North East India
 
Favourite gadget for work:  Blackberry, Android