Rolta consolidated 400 virtual machines over 24 servers while embarking on a private cloud as part of their IT transformation drive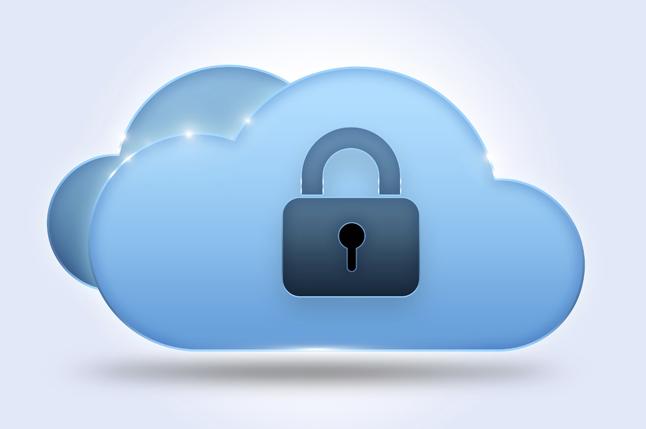 Rolta's front-end organizations, spread all over the world, needed a faster way to be able to customize and showcase Rolta's products to their customers. This required a way for them to quickly deploy and modify their products. The company decided to look at a private cloud to solve their problems. This initiative was driven by a need to provide speed to their sales and engineering organizations. The Rolta Private Cloud (RPC) template engine met their requirements. Another reason to form the RPC was to consolidate the workload and re-utilize their real-estate for other purposes.
This RPC initiative, among other benefits, helped them transition workload from the Amazon Public Cloud and recover the cost of the investment in a private cloud.
Rolta consolidated 400 VMs
As a part of this private cloud initiative, the company consolidated 400 virtual machines over 24 servers. Rolta already had a virtual footprint prior to the cloud but this meant shifting control from IT. RPC helped consolidate and manage the entire load of the infrastructure much better. 
RPC is an internally hosted cloud and is efficiently supported by the global IT team. The infrastructure is 99.99% available and the operational support is provided on a 24x7 basis as the teams are spread across the globe.
They have back-end SLAs with our OEMs. They also have a dedicated TAM service from VMware. As part of this initiative, they also have a VCP trained and certified talent pool.
Team members involved
In-house Team comprised of one Solution Architect, one data center architect, four system admins, one network admin, one storage admin and one security specialist.
Solutions evaluated 
As most of the use of their cloud was on Amazon, Rolta needed a solution that was  as reliable, stable and convenient. It was equally important to ensure in-house operational skills. They also decided to invest technologies such as vCloud Director and vCOPS from Vmware, and VNX for storage from EMC.  This is already in use by various divisions in the US and India.  At the moment, Rolta is at the final stage of adoption as they bring other divisions onboard.
Most of the applications migrated included Rolta's product demos and Proof of Concept environments that were hosted on a public cloud. They did not have any legacy applications among these.
Parameters for choosing VMware vCloud Director, Openstack
From large number of solutions, the company narrowed down their focus to the VMware vCloud Director and Openstack. Below are  the key factors that were taken into consideration before choosing the solution.
Solution Maturity
Ability to leverage existing hardware
Support Ecosystem – Hardware certification, Software support
Ability to support VMware hypervisor (existing infrastructure)
Ease of Operations – existing skillsets, trainings requirements
Overall cost of operations over  3 years
Migrating the workload met with resistance
A major challenge that Rolta faced was the adoption phase of the internal cloud. Migrating a workload that was running stably on the Amazon cloud, to an internal cloud met with resistance from the engineering and the business sections. Technologically, it also required moving a large amount of data and needed plenty of engineering time to re-establish the environments. This was mitigated by ensuring pro-active support from operations (24x7) and incentivized adoption enablement programs.
Why a private cloud and to what benefits?
Reducing time to market: Setting up some of the customer demos and proof of concept environments could take up to 6-8 weeks. On an average, a pre-sales engineer can now publish a new demo in matter of hours on RPC. In some cases, solutions are available out of the box.
Cost savings: Rolta had been publishing its demos and PoCs on Amazon causing a substantial outflow each month. By bringing this workload to RPC as well as utilizing RPC for some of their projects, they have been able to recover the cost of infrastructure investment in the first six months while preventing any additional outflow to an external service provider.
The learning from this implementation
The RPC cloud implementation initiative was IT led. However, they consulted with the senior leaders from various business organizations before they began this journey. They identified SPOCs from various organizations and also showcased solutions during leadership events. This ensured that they had the right kind of leadership buy-in into the programs as well a ground channel across the company for smoother implementation of the cloud. This has re-emphasized the need for constantly engaging with business on any technological initiative.
Rolta Hybrid Cloud, the next milestone
Due to the success of RPC with the business teams, Rolta will now be augmenting its capacity and will open it up for developmental use. For some of their requirements, they may continue to use Amazon or any other public cloud. Hence, they will also be looking at integrating these various clouds through the Rolta Hybrid Cloud. This will provide them with a way to seamlessly manage the spread of their assets while having a transparent governance process that is in place across various clouds. Multiple solutions in this regard are being explored.
Advice for IT managers
Identify your business drivers: While the cloud is very promising technology, it is not a panacea to all the problems faced by IT departments. It will require discussions with business, management and IT teams to identify the current gaps and to ensure that the right choice is being made in terms of cloud strategy.
Make Business your partner: Without the involvement of the business stakeholders, any organizational change will not be successful. This requires communications from management, awareness sessions with teams and ensuring alignment to one's business needs.
Leverage on current expertise:  To ensure successful implementation and smooth  operations, it is important to map the current IT capabilities to the cloud requirements. For example, Rolta had invested in VMware based virtual infrastructure and hence had a ready pool of resources that were comfortable in those technologies. This made the journey to a VMware based cloud much easier.