BYOD is in but CIOs are not on the same page as the vendors, when it comes to deploying the mobile device management solutions.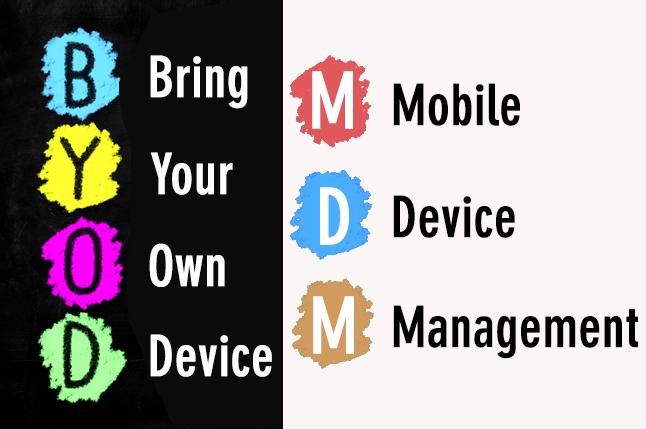 Vendors have been advocating the need for MDM given the rising Bring Your Own Devices (BYOD) trend that can be seen across industries and organizations.
Altaf Halde is the MD at Kaspersky Labs, India. He explains MDM as "a handful of features that simplifies administration for mobile devices which use a corporate network, while simultaneously providing data protection. It puts the power in the system administrator's hands and allows for an immense amount of security within the corporate environment. Places where MDM has really matured would primarily be in the encryption department."
One can now encrypt data of any kind, from files to folders that are scattered in mobile devices. You can even have full disks as well as partitions encrypted, rendering the data on the device essentially useless when ownership is changed. 
Altaf is of the view that CIOs and ITDMs are taking MDM very seriously. Almost everything these days is stored in mobile devices and because they are so very easy to lose, one must be very careful with security when it comes to work data. The resources of the company must always be used as little as possible and this is why MDM is as simple as it is. It gives a bird's eye-view to the CISOs and IT managers of the corporate IT environment. From this vantage point, it becomes very easy to manage threats quickly while being able to respond to the changing needs of the business.
Loopholes in this technology do exist
There is such a thing as too much security. Even in a corporate environment, being increasingly secure also leads to being increasingly paranoid. The best way to use security measures is to keep it invisible; the idea is that it's present without the user ever noticing. 
Halde says, "What MDM does, surpasses any inconvenience it creates. Innovations of this type of security can never stop, especially with the rapidly growing and evolving mobile device market. At Kaspersky Lab, we already have a solution addressing all operating systems plus all mobile devices."
"As far as banks are concerned, BYOD itself has not matured enough. Banking is one sector where data security is most critical. I don't think that we have reached the stage where we can say BYOD is a reality as it will take another 2 or 3 years to become a trend. So, the relevance of Mobile Device management (MDM) is not there because only 2-3 per cent of employees are using their own devices," says a DGM-IT of a prominent bank inIndia.
MDM will be able to help keep track of different devices or control the corporate and personal data that reside in the same device.
"Differentiation of policies across the industry is also important for a proper roll out of MDM. But I would say that MDM is the only way we can ensure robust control over the data. The entire banking industry is moving towards mobility," adds the IT Manager.
Sajith Chakkingal, who has recently moved from Barclays to Parametric Technology Corporation as Director-IT (APAC) says, "If you have BYOD, you got to have MDM for a better control over the device but it slows down the device."