A. Balarkishnan, CTO of Geojit BNP Paribas Financial Services is in the process of deploying the Interactive Intelligent Customer Repository to enhance growth.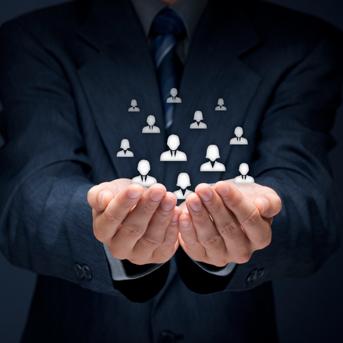 Geojit BNP Paribas is a leading retail financial services company that offers a gamut of value-added products and services that range from equities and derivatives to mutual funds, life and general insurance, and third party fixed deposits. It is now feeling the heat of the economic slowdown. 
At its peak, the company saw 500,000 transactions taking place on a daily basis but today, the numbers have slumped to 300,000 per day.
However, A. Balarkishnan, CTO of Geojit BNP Paribas Financial Services, sees this as an opportunity for the IT department to come to the rescue. He is focusing on leveraging technology to take the company back on its initial path of growth.
"There is no doubt that we are under pressure. Budgets are not easy to come by and we have to improve our performance while reducing the operating costs," says Balakrishnan.
To overcome their challenges, Balakrishnan is in the process of deploying an innovative solution for the company's clients.
"Our aim is not only to make a profit but also, to retain customers. Our novel solution called the 'Interactive Intelligent Customer Repository,' will go a long way in meeting our aim," he says.
The Interactive Intelligent Customer Repository will ensure that all the interactive and research reports that a customer gets will have a hyperlink embedded in them. By clicking on the hyperlink, customers will be able to place a call to Geojit's customer-care center.
"This will help the client clarify any doubt and also enable a transaction after authentication. Besides this, he can also get advisory services through this solution. We are already testing the beta version and should be able to get all the necessary regulatory approvals in a month's time," assures Balakrishnan. The back-end of the solution leverages JBoss middleware and NoSQL database.
Balakrishnan believes that this solution will help the company to create the critical factor of trust that is required to initiate a transaction and this will aid in improving the number of daily transactions.
In order to bring down costs, he is making use of open source, shared services and virtualization.
Balakrishnan was instrumental in the launching of online and mobile trading services for Geojit BNP Paribas Financial Services. He has also launched the FLIP (Financial Investment Platform) which is an enhanced online investment solution that incorporates a full-fledged Order Management System with built-in multi-level security risk management and real-time streaming market data.
FLIP seamlessly integrates with the Risk Management System to offer a complete array of financial instruments such as equities, derivatives (stock and currency), margin funding, mutual fund units and IPOs for a smooth and rich investment experience.
He has also developed the award winning FLIP-Mobile Edition (FLIP-Me) which is the Mobile version of FLIP for real-time Market Watch, Quotes, Market-by-Price and so on.