Benefits - No over-provisioning, server utilisation boost rates and single point of control.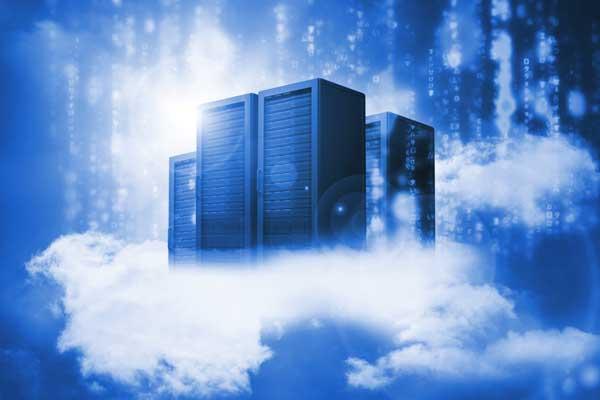 Enterprises are evolving from a virtualised IT environment to hybrid cloud environments with a clear strategy on Data Centre consolidation.
Hybrid cloud has had the biggest impact on DC consolidation. It allows customers to escape the 'all or nothing' trap. They can choose to move fringe applications, test/development/UAT environments, their vendor systems, HR systems, etc. on to cloud without any issues while keeping sensitive/compliance controlled systems in house or on hosted private cloud. This helps the organizations get on the cloud bandwagon quickly.
Organisations with no significant IT or data centre footprint--these clearly have cloud as a major part of their IT strategy. When they are creating their IT landscape, a thought that would typically exist would be about what can be used from cloud. IT / data centre footprint is created only for something which cannot be hosted / used from cloud. These are typically start-ups, ecommerce companies, SMBs, which are seeing an increased IT adoption in their businesses, etc.
Lokesh Khaitan, Associate Vice President - IT, Microsec Technologies Limited, "Four factors plays most important role in IT infrastructure: Cost, Performance, Disaster Recovery and Security. Hybrid cloud environment provide cost effective, high performance, secure environment with DR structure. Hybrid cloud environments helps in managing an entire virtual infrastructure from a single point of control.  With hybrid cloud environments on Data Center consolidation, Enterprises don't require in house expertise for server management."
Mandar Kulkarni, Senior Vice President, Solutions Engineering & Private Cloud Practice, Netmagic, says, "With cloud becoming mainstream, this has changed. Cloud is not a tactical but a strategic decision. It is part of the IT strategy of almost all organisations. The cloud push is not limited to IT and CIO, but is supported or pushed aggressively by CTOs / CFOs and CMOs."
Kulkarni also points out that the second type of organisations which already have a lot of IT and data center footprint--they are using hybrid cloud to make this transformational journey to cloud. They are connecting their existing IT landscape to cloud using hybrid cloud strategy.
In this category are large manufacturing companies, healthcare, BFSI companies that are getting big time on cloud. They are either deploying their newer applications on to the cloud straight away, while keeping their legacy applications, governance, etc. as they are for the time being. Some of them are moving their entire test, development, UAT environment to cloud, keeping production either in-house or on hosted private cloud. This is clearly aided by the huge thrust on hybrid cloud environments in the last couple of years, both by customers and cloud service providers.
Brajendra Kumar, Dy. Chief Engineer (Tel, AFC & IT), Bangalore Metro Rail Corporation (BMRTC) says, "The path of DC consolidation through Hybrid cloud has its own advantages which are well known. However, care needs to be taken to see that the real objectives are met. There tends to be a fundamental shift in emphasis and philosophy from the application to the network. The network is as critical as a delivery mechanism. It has to be seen that a particular application delivers to the business the same or better user experience and accessibility, irrespective of its hosted location."
Kumar is planning for data centre consolidation with a vision to move from disparate IT asset holdings to a hybrid cloud environment. Reducing the number of sites should reduce power consumption which will not only support the financial goals of the business but also reduce operational complexity.