How easy is it to handle open source and its licensing and support strategy? How relevant is open source on Cloud?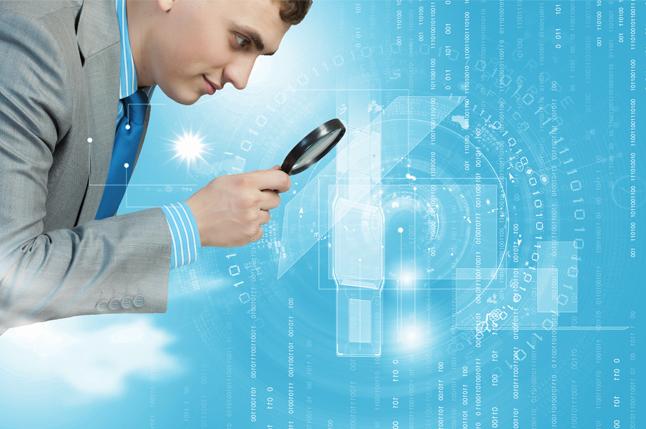 Open source licensing and support strategy could become a huge challenge and maintenance of source. With open community, it's still not clear how source code changes are controlled and how versions would be maintained. Dhananjay C Rokde, Global Head-Information Security, Cox & Kings differs. He says, "OSSlicensing models are very simple. Most software will have limited flavours and a fixed support component. MostOSSis shipped under a standard GPL (general public license) or an MPL (Mozilla Public License). Non-standard customisations will obviously come at a cost."
Some CIOs and IT managers find licence handling of open source a bit difficult as each software falls under various categories which needs to be tracked. But using open source as free software can reduce so many licence related issues.
Open Support
Subhomoy Chakroborti, GM-IT, Magma Fincorp says, "As per the support strategy is concerned, it's advisable to get a vendor who has expertise on the stack and can build the solution around it. 
Regarding licence, it's important to understand the underlying licensing requirements (like publishing framework changes back to the open community) to avoid any legal issues." Sudhir Sastry, Client Technical Professionals Leader, IBM Software Group, India South Asia, "It takes experience in terms of how to handle open source, how to comply with licences and how to exploit open source to derive maximum value. These are already well  understood practices with education available for people inexperienced with open source to learn from."
Red Hat's core business is based on a subscription model. With a subscription, customers enjoy a highvalue relationship with RedHat that goes beyond a typical customer-vendor agreement. Red Hat encourages its customers to provide feedback, so that it can focus on the innovation and opportunities for their organisations, rather than just 'what's broken'. 
Arun Kumar, GM, Red Hat India says, "In an industry where there are changes and developments every single day, we have engineering teams that track every single change--a bug fix, security enhancement, or others, and ensure our customers' mission-critical systems remain up-to-date and stable. It is not easy to do this, but with a team that is constantly on its toes and tapping into every single development, we have managed to provide the best services to our clients time and again.
" SUSE also offers support for open source software as its primary business model. For example, SUSE offers subscription-based support for enterprise Linux, cloud infrastructure software, and systems management tools. Peter Lees, Principal Technologist & Field Product Manager for Suse, Asia Pacific says, "Specifically, the fastest-moving open source project at the moment is OpenStack: which is infrastructure software for the creation of public, private and hybrid clouds."
Organisations making use of open source software need to decide how much they want to invest in internal resources to support their environments, and how much to use in a subscription to a support provider. This is essentially a risk management issue--how much of the risk to transfer (to a support provider) and how much of the risk to accept (based on the value of the application to the business). Dhananjay Rokde, Global Head - IS, Cox & Kings says, "Rokde says, "Clustering and configuring high availability adds on the cost exponentially, and vendors often force you into paying for components that enable those features. Any other benefit like replication, remote storage, encryption or backup is an added cost under some fancy line item. Technical support (which again comes in 'n' flavours) is over and above these costs." "Flexible licensing, Consume now – Pay later, Periodic invoicing, lengthy trail periods, infinite scaling, stringent Service Level Agreements (SLAs) and never being bothered about a server being 'down' or downtime are just some of the features the open source offers", adds Rokde.  
Relevance on Cloud
In general, cloud computing relies on flexibility, agility and automation. Open source helps enable all of these since the code can be examined and any necessary integration work can be applied. One of the hottest technology trends in this decade has been the cloud. The emerging cloud-based SaaS model offers immense opportunities but also raises new risks for organisations in relation to intellectual property infringement. Various open-source license management solutions are available to assist enterprises in making a safe transition into the cloud. 
"Specifically, the fastest moving open source project at the moment is OpenStack: which is infrastructure software for the creation of public, private and hybrid clouds" 
Peter Lees, Principal Technologist & Field Product Manager for Suse, Asia Pacific.
For enterprises planning on navigating the cloud environment—and for those that have already made the migration—it is important to take an inventory of the code incorporated in the software . S. Srikanth, Senior Manager - IS, TVS Motors, says, " We have to keep in mind that the IP policies developed for the traditional software distribution model needs to be assessed and updated to meet the obligations associated with the cloud environment Rokde terms cloud as the game changer. He says, "Data, Anywhere-Anytime-Anyhow!" That's the modern day CEO's expectation and expectations are sky-high. Recurring Capex and increasing Opex are every CFO's nightmare." An open hybrid cloud or hybrid IT doesn't mean just connecting a few proprietary silos. It means weaving in a fluid, interconnected, and interoperable infrastructure that's based on standards, draws from innovation wherever it's happening, and leaves the customer in control of their own IT destiny and have visibility into the technology of business.