Anticipate that Satya Nadella will focus on mobility, cloud and delivering more customer value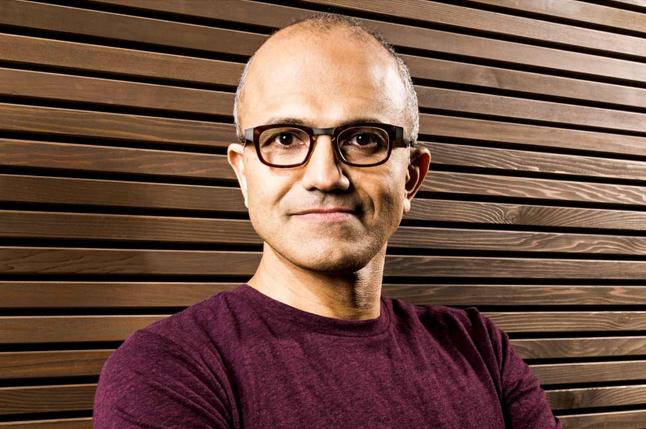 Satya Nadella, the new CEO of Microsoft has been taking the lead spaces of every newspaper. The Indian media is going gaga over this recent development. The pride factor, the meteoric rise of Nadella to the top seat has taken the media world by storm.
We, at IT Next, sought to weigh the air in IT fraternity. The sense of pride is no exception among the IT folks inIndia.
Sharat Airani, Global CTO, Intellinet Datasys, says, "It is a very much proud moment for us as Indians; to witness the new Chief of the global giant company being an Indian. By his interview going viral all around the world and his first mail to all members within, it is very clear that he is a hands-on technical person with 22 years from within. This brings the caliber to that top seat to understand and negotiate the futuristic approach by knowing ones own capacity."
What customers can expect
So, how will this change at the top impact customers? Customers can expect most competitive and innovative products from Microsoft as Bill Gates is taking up a bigger role to back up Nadella.
As Nadella said in his communications to the employees, "The opportunity ahead for Microsoft is vast, but to seize it, we must focus clearly, move faster and continue to transform. A big part of my job is to accelerate our ability to bring innovative products to our customers more quickly. Our job is to ensure that Microsoft thrives in a mobile and cloud-first world."
Udayar Neduncheziyan, DGM-ICT, Kempegowda International Airport Bangalore, expects Microsoft to focus on the "Mobile Technologies" for the consumers and more thrust on "Cloud Computing" for the enterprise segments under Nadella's leadership.
Sajith Chakkingal, Assistant Vice President, Barclays says, "Focus, undoubtedly, has to be more on Cloud and Nadella's vision to take the company ahead aligns with the same strategy around cloud. In terms of innovation, it's not the kind of innovation; it's rather the need of intrinsic innovation from ITDMs' perspective."
What Indian market expects
Neduncheziyan says, "Unless he sets his focus on Indian Market to compete with an innovative product on mobile technology, it may not reflect inIndiaexcept the feeling that Satya Nadella, who would join a proud circle of India-origin executives helming top global companies."
The world has now entered the era of Internet-of-things and widely connected world is the backbone of everything done on any device today.
Many of them give a better way of dealing with new things. Real time connect and analysis are becoming more prominent. Innovation is the key word here to bring that value. For this to happen, there is no better leader other than who has hands-on and technical by himself. There will be challenges to address even with carry-over of the old issues.
What IT managers want 
Indian customers are well versed with the earlier, "User friendly" Microsoft products but the challenges before them are the "slower-than-expected Windows 8 adoption, and headwinds in its Windows/Office franchises given challenges in the PC market is the biggest disadvantage leaving Microsoft with no option but to fight it out in both enterprise and customers.
Office 365 is one offering that most ITDMs inIndiaare focusing on. 
Parag Shimpi, Senior Manager-IT,  Mahindra 2 Wheelers believes the impact on customers will be huge as his key focus is on cloud which is also rightly aligned with the roadmap of most of the IT decision makers.
Shimpi thinks cost is one major area Microsoft need to work on. "Microsoft products are expensive. It definitely affects the IT budgets of an enterprise. We are migrating to Office 365 and per-user cost is really high."
Chakkingal differs on the cost factor. He says one of the biggest advantages is that working with Microsoft paves the way to innovate more because of the winning products that Microsoft has in place today. The collaborative apps bundled in Office 365 is something Chakkingal is looking forward to very eagerly.
He says, "Office 365 at Mahindra is at a planning stage. It's a completely different architecture which has collaboration and integration capabilities but I don't see the cost to be a major disadvantage because there is no other product in the market which stands as a competitor, leave alone the lower cost spin."