Technology heads and architects can indeed be the enablers of positive change we increasingly see around us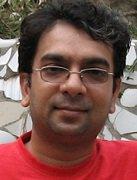 In the past few weeks, actor Aamir Khans debut TV programme, Satyamev Jayate, has sent a ripple of renewed enthusiasm for positive change in a country that has been marred by poverty, lack of education and, of late, a long list of corruption scandals. Social media sites such as Twitter and Facebook are abuzz with the issues raised in the show, which have included female foeticide, alcoholism and food contamination, among others.
Such shows have been telecast before and people have been resenting poor governance, corruption and lack of a decent life (for the majority, not just the elite) for several years. Yet something has changed in the recent past that, combined with the collective angst, can make a big differenceunlike earlier, when the televised shows fizzled out after the initial emotive outburst.
What has happened is that technology, media and content are coming together in multiple waysthrough blogs, social networks and devices such as tablets and smartphonesenabling large numbers of people to share views, comment on current events and give feedback to other people, organisations and government authorities. And all of this in real or near-real time.
Taking a cue from mass revolts in Egypt and other Arab countries since late 2010, in which technology played an important role in keeping the news flowing and a great many activists going, I would like to call this phenomenon the Tech Spring. Something that is sprouting seeds of change all over the world.
The Tech Spring can be viewed as a global movement in which the worlds citizens, many of whom are increasingly travelling for work or pleasure, are growing more and more sensitive towards individual rights and displaying an increasing intolerance for oppression and lack of transparency.
I remember reading an article that related how people in hostile domains used Twitter effectively to reach out to and alert their friends just in time to avoid perilous situations (such as illegal or forced captivity). Government authorities are known to have been forced to do about-turns on decisions that were ripped apart by people on social media. (I dont know how Mamata Banerjee took all the outpouring of criticism in the aftermath of her excessive remark about a political cartoon recently, though Im sure she must have felt the weight of public opinion against her own.)
In this vortex of change, where do the architects and decision makers of technology fit in?
It is my belief that, contrary to their popular geeky and rather aloof image, IT folks are as much impacted by the social, cultural and technological changes around them as any other group of people. In fact, they have the opportunity and the capability to build systems that can further up the ante on transparency, knowledge-sharing, governance and liberty.
After all, dont we now talk about corporate governance and social responsibility? Doesnt a certain technology bellwether have Dont be evil as its business philosophy? Arent todays IT decision makers tomorrows entrepreneurs, business leaders and change agents? At a time when technology is coming to the forefront in businesses and governments, the role of IT managers and CIOs is more significant than ever. IMHO, they are the pivot on which Tech Spring can take many, many more positive turns.