It is important for IT leaders to make a holistic business case on tech investments for the benefit of the management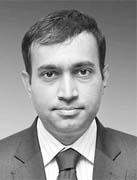 Traditionally, IT managers have used basic financial management concepts for preparing the benefits and developing a business case for IT investment. However, these concepts are not foolproof. The reason being there are no clear metrics worked out on RoI or payback revolving around the said investment or even the real value-add provided. The benefit factor of any technology is overlooked and it would be anybodys guess what benefits it would entail.
Working out a Solid Case
It is crucial to understand ways to provide a holistic view of the benefits that technologies bring for the benefit of the management and business groups. The business should understand that just making certain investment and installing IT platforms is no indication of leapfrogging organisational performance. IT should be perceived as an enabler to drive business performance, and the testimony to business growth is to see how best it has leveraged technological advancements. The expected value to the business (from the IT investment) should then be tied into these business initiatives for quantifying, monitoring and managing the benefits.
Perception Change
Robust frameworks for capturing expected value to business from large scale IT investments are typically driven by shareholder value and focus, be it around return on capital employed or risk oriented. By identifying the key levers or value drivers of the chosen framework and mapping the degree of enablement by the proposed IT investment to one or more specific levers, IT managers can:
- Identify respective business stakeholders who are responsible for those levers
- Define key metrics influenced and owners
- Baseline/benchmark current performance level
- Help business stakeholders create project charters/action plans for possible change initiatives that will leverage the proposed IT solution
- Set targets and milestones
- Appropriately integrate projects into corporate planning & budgeting and central project portfolio
- Track and monitor business performance/benefits
Of course, there are a few underlying capabilities for the CTOs office to build and execute such a comprehensive benefits management framework. These include close collaboration with business stakeholders and CFOs office, advanced financial knowledge, in-depth business understanding and cross-functional change management skills. In summary, a holistic approach to IT and its benefits to management should be tracked through well defined programmes.
Shyam Pattabiraman is a Principal Consultant, Business Consulting Practice, PwC. Aditi Rairikar, Senior Consultant, BCP, PwC, contributed to this article.