Before jumping into analytics, one must consider ways to manage the data volume, and time and cost components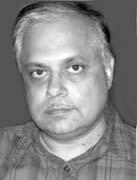 Business insights deduced from data can act as a catalyst to business growth. Deriving wisdom based on history, events and actions can tell you a story of business evolution and help in setting the tone for the future. If you get answers to all your questions that tell you the reason behind a particular outcome, you can use that learning to take corrective actions, avoid pitfalls and pursue proven ones.
Analytics is Creating Waves
Why do we need to reiterate this? It is nothing but business analytics that is drawing organisational attention and becoming a key business differentiator for growth. In my opinion, analytics can be applied to every aspect of the business right from marketing analytics, customer analysis, operations optimisation, performance measurement to business forecast. Data patterns are difficult to determine if both structured and unstructured, unless there is a well-proven statistical tool. In such a case, business analytics tool will use algorithmic and statistical techniques to classify the useful and accessible and non-accessible data.
In todays world, use of analytics to assist data driven decisions is essential for success of any business.
Creating the Framework
How can analytics help the IT managers? Analytics makes extensive use of data, statistical techniques and prediction models to provide insights into business performance. The use of these tools will enable the organisation to have competitive edge and provide insights into market pulse from time to time. One can analyse customer behaviour, lifestyle and life events to provide targeted product and services. Sentiment analysis can provide customer feedback about product and brand. It will help in analysing campaigns to determine its effectiveness and optimise it for best performance. One can also make predictions about customer behaviour, preferences and needs, based on analysis of historical data.
Data Integration
Due to increased digitisation, more and more data is compiled every day. There is a need to make sense of this data and derive appropriate information for companies to sell their products and services. As companies move up the value scale of data they start reaping bigger benefits. The so called, big data, while posing challenges also throws up opportunities for IT managers to capture value and outweigh competition.
Inherent Challenges
With increased use of new media platforms, the volume and the speed at which data is generated has thrown up several challenges. This compels the IT managers and business groups to give a serious thought to innovative and affordable approaches to deal with data deluge. Before jumping into analytics, an organisation has to consider ways to manage the data volume, time and the cost component.
Recommended Solution
It is no longer one size fits all game as it was once believed to be when big companies embarked upon building massive relational data warehouses expecting it to answer any business question. Today, we need a well thought out multifaceted, multi-tool analytical data store approach to address the data challenges and analytical needs. Technology is available to provide right architecture that can scale to deliver cost-effective and timely business insights. For example, one need not buy expensive server boxes to run a data mining algorithm when one can cheaply rent the space and processing power by making use of cloud providers. The chosen data infrastructure should also be able to meet business demands of time to value. Though benefits of analytics are well understood and published, the onus is on the technical teams to provide a solution which meets business demands at an affordable cost.
Ajay Sharma is Director (Users Data & Analytics), Yahoo R&D India.