Through better purchase decisions and efforts like virtualisation and consolidation, IT managers can help firms go green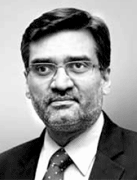 The concept of green is becoming indispensable in our lives. Global warming threats have made it imperative for all sectors to invest in addressing the green factor. This means producing eco-friendly power and reducing carbon footprint to a large extent, and also generating energy through renewable energy sources such as sunlight or wind power.
Going green means making the basic resources such as water and air available to all in a pure and affordable fashion. For enterprises it translates into efforts at designing products and processes that minimise the use and generation of hazardous substances. It is also about revising technology lifecycle of products from the cradle to grave design to a cradle to cradle one.
Rising Energy Cost
Rising energy costs and the threat of global warming are increasing the need to look at the benefits of green technologies which help in reducing the carbon footprints, reduce wastage and pollution.
A good example would be to initiate a project to make the world's communications networks at least 1,000 times more energy efficient.
Implementing Green IT
The logical progression in ensuring the green environment for the IT managers is to drive virtualisation and consolidation of IT assets. The average annual energy cost absorbed by each server is approximately $1,200, which is equally proportional to the energy and cooling cost. A server consolidation effort is likely to bring this down by 50 per cent. This will also reduce the idle time and increase the overall utilisation of servers. An idle server usually consumes approximately 30 per cent energy at peak levels. Besides, moving to thin clients will have the benefits of reducing the power consumption per seat.
Using power management solutions with features such as turning off unused IT assets like desktops, monitors, IP phones and other power consuming devices can reduce energy requirements significantly. Todays tools and technologies allow you to do this in a systematic and automated manner.
Making the environment green would also depend upon the IT managers purchase decisions wherein, going for energy-efficient servers or high-efficiency power supplies will reduce energy consumption. Going for energy star certified servers and peripherals is a right step in this direction.
Optimising the software codes with faster and efficient algorithms will drive better energy efficiency. The data flows through packets across IP networks from one corner to another. This comes at huge energy cost. Efficient algorithms and optimised codes help route the data traffic to data centres where energy costs are low thereby reducing the overall carbon footprint in the data intensive systems.
Other techniques to implement green technologies and save millions of dollars would be to extend, recycle and reduce e-waste by stretching the IT product lifecycles without compromising efficiency and capabilities.
Using videoconferencing and telecommuting will reduce commuting costs, use of fossil fuels and help the green initiative tremendously.
LED lighting like retrofitting existing facilities and creating new ones using LED lighting will lead to tremendous savings in energy in the long run.
Ten Steps to Go Green
- Develop a three-year Go Green Plan
- Set annual goals, objectives and metrics with clear milestones. Such as reducing the total carbon footprint by x% by the end of the Year 1 and x+y% by the end of Year n of the plan through reduced power usage, low paper consumption, as well as recommendations for new equipment and recycling old machines
- Have a cross functional team in place that will own and drive these goals
- Create organisation wide awareness for the initiatives
- Get senior management buy in from across functions
- Create winnable/poster projects that will demonstrate the efficiencies earned* Use the refresh cycles to make green changes
- Target green-field projects
- Extend the product life cycle of the IT infra
- Execute, review, course correct and execute again
Jawahar Bekay is Chief Operating Officer, Microland Ltd.