Product management is no more just a nice-to-have skill; it can help IT managers grow in todays enterprise world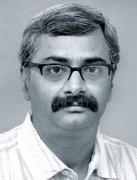 The ancient proverb You are what you think is changingfast as we see technological evolution making its impact on the individual and the industry. It is interesting to watch that this evolution is bringing about disruptive changes in the IT managers world and is enabling them to draw clear differentiations. Needless to say, cloud computing hype is adding to the confusion. It is throwing up several questions at IT managers, such as: how do I cope with the growing challenges; what additional skills do I need to acquire to help me grow in the organisation; and so on.
Capex vs Opex
The first question confronting the IT managers is that of capex and opex. We have observed the IT transformation which is taking a solutions approach to address the challenge of commoditisation of IT, with a stronger focus on services and greater support to the customers than before.
The reason for this is obvious that the users are getting more demanding regarding IT, as access to information has become easy. To sustain the growing user demand and also the technological changes along with growing business expectations, IT managers are donning a new role.
New Role
IT managers now need to multitask. They not only have to manage the IT infrastructure, but also need to take active part in delivering enterprise-wide platform, components, and systems along with regulatory compliance. Customers, in the past were more captive customers and were used to getting what was given to them. But not anymore!
The IT managers now need to don the role of a product manager and consider themselves to be subject matter experts, network with similar people, study the market and market trends to understand customer needs, and work with the engineering team to create products that can suite a wide range of customers. They should be willing to take part in product marketing. They are also integral part of the product pre-sales team, taking the product to newer heights, as technology enablers.
Understand Customer Pain
Synergising with customer needs and pain points is the most critical, which cannot be missed or ignored. From being built to order, Enterprise IT is transforming itself to being a service provider. As an IT manager, you will have to take responsibility of not only maintaining but also delivering (many a times developing as well) flexible and configurable systems. This can only be done if there is a culture within the department and the team of putting oneself into the customers shoes and thinking like one. You will have to understand what your customers need and will buy, try means to optimise or find a good balance of cost, speed, quality and flexibility.
Be a Product Evangelist
In many organisations, we have system analysts or business analysts who are entrusted with the task of understanding customer pain points and do not have the needed IT experience to take up multitasking, neither do they have the capability to comprehend the financial implications of not understanding the product better. Product management is no more just a nice to have skill, but a must have skill that IT managers like you need to grow and be able to sustain themselves in todays enterprise world. Product management skills will not only allow you to grow and take larger roles in the organisation, it will also help you understand and deal with financial data and decisions. As an IT manager, you will be required to contribute to organization-wide needs analysis, manage stakeholder expectations and create strategies and synergies. Here your product management skills will come in handy.
Rajesh Ranjan is Program Director of Product Engineering Services, MindTree Ltd.