With price of Tablet PCs falling like ninepins, large number of Indians could warm up to such devices.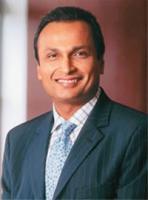 Once Reliance Communications started selling its 3G Tablet at Rs. 12,999, its main rival in the telecom sector, Bharti Airtel, had to respond. The response came in a matter of days, in the form of Beetel Magiq, which retails at a mouth-watering price of Rs. 9999. Even at such low prices, the Tablets have not started flying off the shelves. We are not having reports of Indians stampeding to shops. But that is only because this nation is yet to find a way of making productive use of these devices.
After Beetel and Reliance, a number of Indian companies, well-known and obscure, have jumped into the Tablet bandwagon. New Tablet PCs are getting launched every few days. Some companies have started introducing a number of new Tablet models on the same day. The price in each case is a fraction of the price at which device makers like Samsung and Apple retail their iconic Tablets. If you can get a Tablet PC for around Rs. 7000, then many of us will start feeling tempted.
For instance, there is the Bangalore-based company called Lakshmi Access Communications Systems (LACS), which has launched 14 new Tablets whose prices start from Rs. 6,999. The costliest Tablet is priced at Rs. 34,999. The online booking for these Tablets is expected to open in less than a week.
At the time of the launch, Mahendraa Kumar D. Jain, the Managing Director of LACS, said, We now have four ranges of tablets with 14 variants that come in screen sizes ranging from 4.3 inch to 11.8 inches, where some tablets can be converted into netbooks as they come attached with keyboards and other accessories. The tablets are 3G, WiFi and SIM-enabled depending on the model, while top-end ones are loaded with both Windows and Android operating systems.
A Tablet like iPad2 or Samsungs Galaxy Tab that are priced at more than Rs 35,000, might seem like a too fancy product for must Indians. The Indian buyer is extremely price sensitive. But a feature rich Tablet costing less than Rs. 13,000, and perhaps as low as Rs. 7000, sounds like a completely different ball game. Many Indians could consider buying one for taking care of their communication and even reading or computing related needs.
The PC penetration in the country is extremely low. Perhaps these cheap Tablets could become the device that connects large number of Indians to the services that can be found on the Internet. Indian handset makers seem to have recognised the huge potential of the Tablets. Lava Mobiles, the Delhi based handset maker, has plans to introduce Tablets, priced between Rs 15,000 and Rs 20,000, next month. Fly Mobiles has plans to introduce a Tablet in the range of Rs. 8000.
Vishal Tripathi, the principal research analyst at Gartner says, Indian consumers are likely to be confused about the usage of Tablets rather than be attracted to the low price points. This might be true for today, but what happens after one year. In a year, much of the confusion might dissipate and people could discover ways of making excellent use of the Tablets. The truth is that Tablets are excellent devices for content consumption. They can even be used to watch TV shows on the go. It is in content creation that they do not score much. If the content consumption device comes at a price for which you get a medium range smartphone then it becomes a good buy.
Even if a fraction of Indias huge youth population warms up to these cheaper tablets, the country could become the worlds biggest Tablet market.